Alison Loehnis and Federico Marchetti on The Merging of Net-A-Porter and Yoox
The merging of Net-a-Porter and Yoox sparked a new era of retail and a new paradigm of luxury. Gemma Soames asks the duo at the helm of the online shopping conglomerate how they won over the world's most discerning shoppers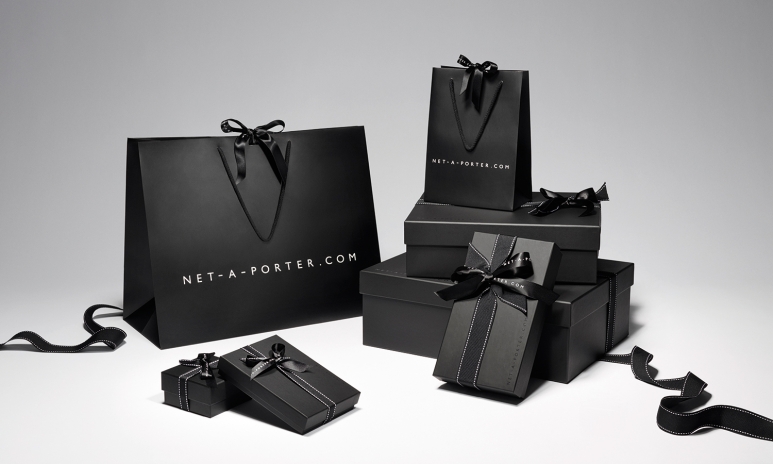 It's hard to remember, but there was a time when online retail was not sexy. Back in 1999, as the dot-com bubble burst and e-commerce was less a land of promise than a wastepaper bin full of crumpled start-up dreams, the future of e-tailing looked bleak. At that precise moment, two companies were born—Net-a-Porter in London, thanks to California-born Natalie Massenet, and Yoox in Milan, the brainchild of Federico Marchetti, a former investment banker often labelled the most powerful man in fashion you've never heard of. Both the babies of visionary yet non-stereotypical tech entrepreneurs, the companies came about at a time when the world was convinced that selling luxury online was a pipe dream, when the idea that women would part with US$40,000 for a Valentino dress without actually seeing it seemed ludicrous and when retailers had yet to realise the landscape of fashion was about to change forever.
Fast-forward 16 years and those two companies have risen to be the leaders in a very different landscape. Their vision of the new dawn of retail has been proven across the boardrooms, wallets and wardrobes of the world. This year, the two became one. Having taken a majority stake in Net-a-Porter in 2010, Richemont merged the company with Yoox in a deal announced in March last year that valued the two at 3.2 billion euros. But Massenet, who was to be chairman of the new venture, had reservations about it, and the media speculated on what it characterised as a test of wills pitting the glamorous visionary against the numbers-driven CEO. Massenet quit Net-a-Porter in September, leaving Marchetti at the helm and her previous right-hand woman, Alison Loehnis, as his new second in command. Since the merger took effect in March, Marchetti has been CEO of a global megastore with 3,900 staff that took 7 million orders last year—that's one every 4.5 seconds—and not so much, any more, the most powerful man in fashion you've never heard of.
Today, over breakfast, Marchetti looks less the ruthless corporate shark and more the consummate tech entrepreneur, the perfect blend of business and casual in a navy blazer and blue-checked shirt—"which I bought on Mr Porter," he confirms with a smirk from behind his spectacles. Partial to a polo neck, it's easier to imagine him in the Steve Jobs realm of business leaders than as a retail honcho. "The New Yorker defined me as the geek of chic, which is probably the right way," he says.
But Marchetti is also the man with a plan—who more than made it happen. "Frankly speaking, I've seen this plan since 1999. I've been reading from a book, written by someone," he shrugs, looking up at the ceiling. "And I always thought it had many chapters. That's why I decided not to sell the company. I had one big offer in 2009 and I decided not to sell it, but to take it public. I'm still here and I will continue to run it as long as I bring value. At a certain point, the book will be at the last chapter. But I see that as a long, long way away."
A long way away that may be, but what a distance he has travelled so far. Born in Ravenna, a seaside town in Italy, Marchetti's start in life didn't necessarily mark out global domination. He was the son of a warehouse manager for Fiat, and his mother worked in a call centre. He studied business at Bocconi University in Milan and then gained an MBA from Columbia University in New York before embarking on a short career in investment banking, which he didn't much like.
In 1999, at the age of 30 and with no experience in fashion, digital or luxury, he dreamt up Yoox at a time when the dot-com bubble was bursting and in a country that was hardly at the forefront of tech. "I invented Yoox because I felt I wanted something myself," he says. "I'm not a programmer or an engineer. I'm not a geek. I started it because I'm passionate about fashion, I always have been, and I really wanted that place to shop. And from that moment, in 1999 until now, all the big strategies, innovations, decisions, and on and on have been coming from the mindset of a customer."
Those innovations saw him launch Yoox initially as a discount retailer selling old-season stock from luxury brands before branching out into the current season with The Corner in 2008 and shoes with Shoescribe in 2012. In 2006, he started powering the websites behind some of the world's most famous retailers, including Valentino, Armani, Bottega Veneta and Marni—a list that has grown to 40 today. Marchetti took his company public in 2009; by 2015 it had revenues of US$524 million and the merger with Net-a-Porter was announced. "We put together two leaders in their industry and now, together, they are the leader. The last time we calculated, our market share was around 11 per cent, so that's around US$2 billion out of US$15 billion in the online luxury market."
Loehnis earned her stripes at Net-a-Porter under Massenet. With a background in advertising, the US-born, London-based president of the merged group is now at the helm of the company she once worked her way up through, overseeing Net-a-Porter, Mr Porter and Porter (their glossy magazine.) A fan from the start, "I remember when Net-a-Porter was first announced. I read about it on Daily Candy, and I still have the first thing I ever bought on it, which was a Chloé dress." She has seen it grow first-hand from a start-up cynics said would never work to the world's most glamorous megastore. "I remember going to New York and for years people thought I worked for Pret A Manger. They would be, 'Oh, that thing, the place, the sandwiches?'"
When it was announced, Marchetti described the merger of the companies as "perfect on paper." Today, he describes the outfit as "a new digital luxury conglomerate of the 21st century." Much has been made of how this would pan out, of how Marchetti's numbers-driven culture would clash with the sisterhood-driven style of its glamorous bedfellow. Marchetti, however, claims to see no issue. "I have a British wife, which helps me understand the culture," he laughs. And, more seriously, "we are not planning to melt everything together, because it's not exactly what an intelligent person would do with very successful brands. They should continue to keep running in the way they have so far."
One of the things that Net-a-Porter is famous for is its fabulously glamorous London office, a huge chandelier-bedecked monochrome space that houses 2,500 fashion-obsessed employees and screens that track purchases around the globe as they happen—a pair of earrings as they're dropped into a basket in San Francisco, a pair of Aquazzura shoes in Rio… Loehnis expected Yoox's Milan HQ to be different. "I thought it was going to be, like, multicoloured or something," she says. "And then I walked into this amazing open-plan office, all black and white. There are different features—you've got red curtains, ours is maybe more tightly art directed—but from a distance, there's more similar than there is different."
"They are inspired by Federico Fellini," explains Marchetti of his furnishings. "And also they're there because, in the end, we're entertainers. After Columbia I actually wanted to go into the movies and, in a way, I've fulfilled my dream because we are storytelling. I've registered this new term, entertailer. We are an entertainer and e-tailer together; that's the way I feel. That's why the red curtains."
Chandeliers and curtains aside, the Yoox Net-a-Porter Group is a global leader and there isn't a retailer in the world that doesn't want a piece of its highly lucrative pie—especially one that, in Asia, is bucking the trend of a slowdown. "In 2015, we grew 37 per cent in [the Asia-Pacific region]. That's higher than in other markets," says Marchetti. So, where once the Yoox and Net-a-Porter challenge might have been to convince us that buying beautiful clothing in luxurious packaging that can be delivered right to your door was a good idea, now it's that we should want to do this with them—above everyone else.
"Women are looking for what they don't have in their wardrobes and men are looking for what they already have. That's why I always say travel for women equals shopping." — Alison Leohis
"Personally, I don't look back at the competitors," Marchetti says. "I never did in 16 years, and I'm not planning to do it now that we're the number one. For example, with Amazon or T Mall, frankly, I don't see them getting into the luxury fashion segment because the brands won't sell in a mass-market environment. And, in terms of some numbers, we have almost 3 million customers, high spenders, and 27 million monthly unique visitors. So, as you can imagine, that is very appealing for them and a huge barrier to entry for these big giants who want to get in on our market."
Appealing it is indeed. It's why everyone from Chanel to Prada decides to debut with Net-a-Porter rather than launch their own e-commerce initiative. It's why Gucci chooses Net to collaborate with on an exclusive collection (that sells out within hours), and why those Italians Marchetti is so close to will all soon feature on both Mr Porter and Net-a-Porter—stay tuned for Moncler, Zegna and Pomellato.
Logistically, Yoox Net-a-Porter is also a beast that's hard to beat. The data accrued on its millions of customers and its state-of-the-art algorithms mean the group knows what we want before we do ourselves. "There are universal truths that won't shock you. The Asian customer is right there at the forefront of fashion. The Middle Eastern customers love colour. The New Yorkers love black," lists Loehnis. Men shop very differently from women. "One of the ways I describe it is that women are looking for what they don't have in their wardrobes and men are looking for what they already have. That's why I always say travel for women equals shopping. It doesn't matter where you're going, but all of a sudden you have, like, no clothes, nothing, oh my god! And then, with men, you have blue-shirt guy who likes Charvet. He's just, like, 'Show me Charvet. Maybe show me some other stuff, like a blue sweater that would work with my Charvet, but don't show me anything else.'" And it's not just what we're going to shop for that's known, but when. "We see an early morning spike, and one at lunchtime, but the big spike is in the evening, at what I call wine o'clock, when the kids are in bed, work's done, and it's that moment of unwinding and escaping."
Still, Yoox Net-a-Porter is a tech company as much as it is a retailer—and, as such, it needs to keep forging ahead as quickly as any other outfit in the field. "We have a separate research and development team reporting to me, and their mission is to come up with new ideas. They live a fantastic life," says Marchetti, painting a picture of his visionaries tucked away in some laboratory, reporting to him up in his lair. First up is a focus on mobile—particularly important in Asia. "That's where we think the future growth will be. And I travel a lot, which is tiring, especially if you have a daughter. But to run a global business, you need to understand what's going on; you can't just stay in the office."
Marchetti had just returned home from Silicon Valley when he set out on this whistle-stop tour of Asia, taking in Tokyo, Shanghai and Hong Kong. "We met with Apple, Facebook, Instagram, Microsoft, Bill Gates, and I was surprised by the level of appreciation these huge companies like Apple have for our brand," says Marchetti. He shouldn't be. For the man with a plan is the one to watch. Yoox and Net-a-Porter have already set the benchmark once for the new paradigm in luxury, and Marchetti's ambitions are clearly to do so again. Anyone with an interest in what happens next in luxury is sitting up to listen to the man behind the red curtains.