The Best Facial Treatments In Hong Kong To Try This Season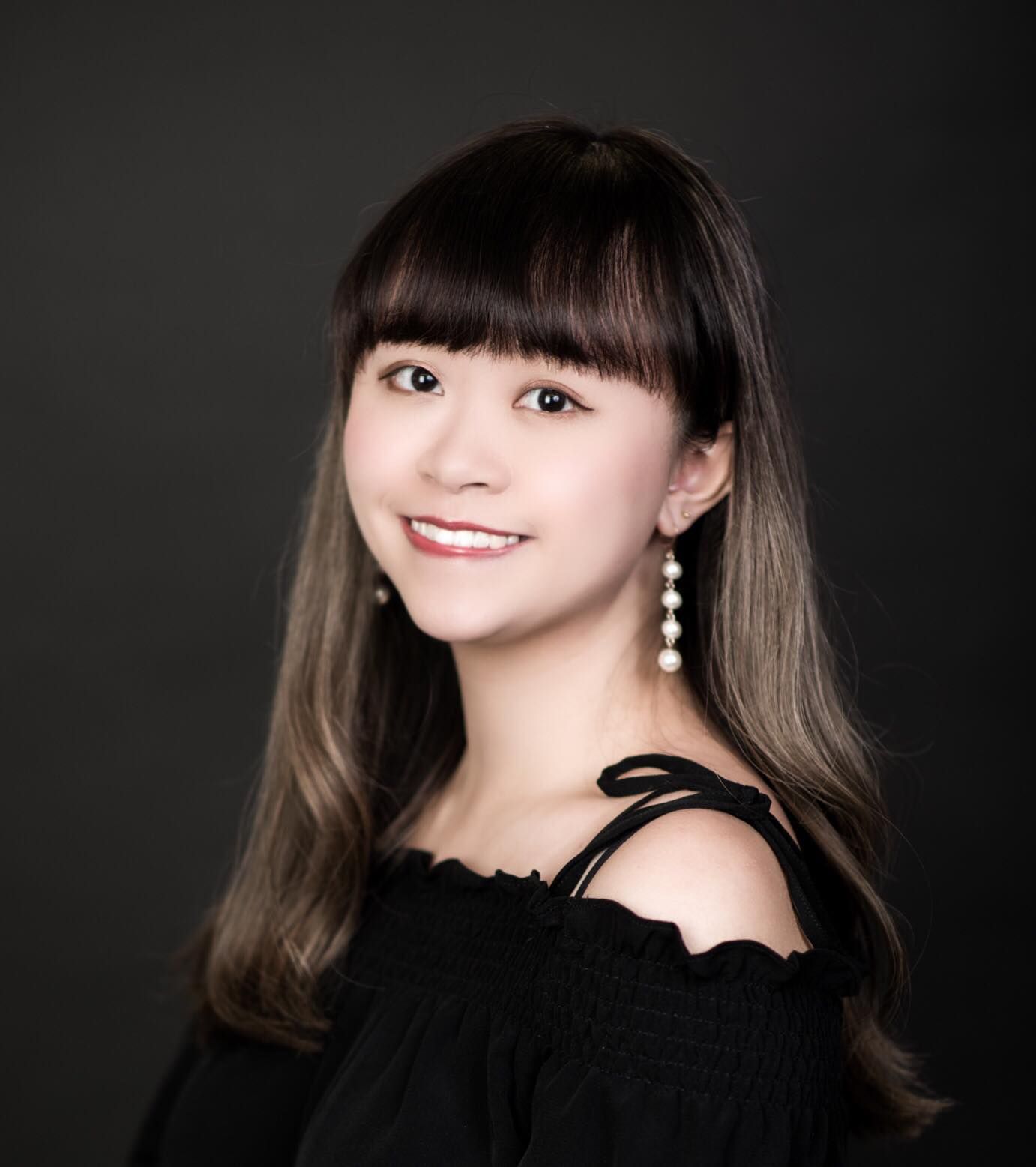 By Helen Yu
May 11, 2020
Our beloved spas and beauty salons have finally reopened their doors—it's time to give your skin some much-needed TLC
If you're struggling to put your best face forward during the hot season, you're not alone. With Hong Kong's humid climate and heavy pollution constantly clogging up our pores, especially these days, when many of us are experiencing more breakouts than usual due to wearing face masks—there's never been a better time to pamper yourself with a purifying, revitalising facial treatment.

Whether you're after a complete skin overhaul or an instant moisture boost, these tried-and-tested facial treatments offered by Hong Kong's most luxurious spas will ensure your skin looks beautifully refreshed during the hot summer days.
See also: Maskne Is Real: Face Mask Breakouts And How To Prevent Them
Rosewood Extreme 360 by EviDenS de Beauté at Asaya, The Rosewood Hong Kong
Treatment: An eight-step decadent facial treatment that uses products from the top-notch anti-aging cosmetics brand, EviDenS de Beauté, to restore a purified, youthful complexion, which is ideal for dehydrated and irritated skin types caused by the change of seasons.

Experience: Upon arrival, we were greeted with warm smiles and given a soothing seasonal welcome drink at the check-in counter. The therapist then led us to the skincare apothecary-style atelier and performed a thorough 3D facial skin analysis, which scanned deep layers of the user's skin to assess everything from elasticity and fine lines, to degree of UV exposure and moisture levels. During the analysis, the therapist will also recommend skincare solutions based on your skin conditions, and provide answers to your most pressing skincare concerns.

Once we laid on the treatment bed in one of the beautifully designed spa suites at Asaya, the facial began with a double cleansing step to gently and effectively remove impurities and every stitch of makeup. EviDenS de Beauté's New Skin Peeling Gel was also applied on the T-zone during the cleansing process, which helped to slough off dead cells and pollutant particles from the face, leaving the skin feeling refreshed and smooth. Next, the therapist used The Moisturising Lotion, which comes packed with the brand's exclusive anti-aging ingredient Triple Collagen®, to massage the face in pushing and pulling motions, enhancing facial contours and stimulating circulation.
For the final step, the therapist applied the 7 Minutes Brightening Anti-Aging Mask to the face and neck respectively, that worked to deliver essential nourishment and boost collagen production in the deeper layers of the skin.

Verdict: The luxurious harbour-facing spa space is a must-visit if you in need of a total escape from the everyday. The overall experience was very relaxing and the results were amazing. Our skin becomes smoother, brightened with pores virtually disappeared after just one session. The effect of the treatment carries on for the next few days, too.

Price: HK$3,680 for 90 minutes

Asaya, 6/F, Rosewood Hong Kong, Victoria Dockside, 18 Salisbury Road, Tsim Sha Tsui, Hong Kong, +852 3891 8588
Ultimate Anti-Pollution Facial at The Ritz-Carlton Hong Kong
Treatment: Utilising a range of products from the high-performing, luxury London-based skincare label 111SKIN, this treatment is designed to detoxify, repair and strengthen your skin against environmental pollutants, bringing back that healthy glow to irritated, dull complexions.

Experience: Facial treatments don't get much luxurious than this—a sky-high pampering ritual at the world's highest hotel, The Ritz-Carlton Hong Kong. Before the treatment begins, you'll be treated to a rejuvenating foot soak and massage.

Once on the bed, the facial commences with a double cleansing and an exfoliating ritual to diminish all traces of dirt and makeup. This is followed by the Rose Gold Brightening Facial Treatment Mask—which is packed with 24k gold, damask rose, antioxidants and other anti-ageing ingredients—to soothe inflammation and nourish the skin. While waiting for the healing effects of the mask to set in, you will enjoy a series of shoulder, hand and scalp massages. The last step to the facial is the application of the NAC Y2 Pollution Defence Booster and the Celestial Black Diamond Serum, which are coupled with firming massage techniques to prevent breakouts and stimulate collagen production in the deepest layers of the skin.
Verdict: If you fancy a harbour-facing spa suite room, then you'll love this treatment offered by The Ritz-Carlton Hong Kong. Our skin felt instantly refreshed and looked significantly smoother and radiant after just one session. A must-try for those who are looking to soothe irritated skin quickly and effectively.

Price: HK$2,880 for 75 minutes
Ritz-Carlton Hong Kong Spa, 116/F, International Commerce Centre, 1 Austin Road West, Hong Kong, +852 2263 2263
Dibi Calm Perfection Facial at Plateau Spa, Grand Hyatt Hong Kong
Treatment: Harnessing the power of the leading beauty brand Dibi Milano's Calm Perfection line, the 75-minute facial is designed for sensitive and intolerant skin, which aims at reducing redness caused by pollution and temperature changes.

Experience: After a gentle facial wash to remove excess grime and dead skin cells deep in the pores, a calming serum is applied on the cleansed complexion—which is then massaged into, and absorbed by, the skin. Next, the therapist will saturate a gauze mask with the soothing concentrate and apply it on the face, neck and décolletage for deep hydration. This is followed by the application of rich the Calm Perfection Soothing Mask to restore a healthy skin barrier, giving immediate relief to irritated skin for a clean, re-energised complexion. To enhance the results, a sample of the soothing concentrate will be given after the treatment, which should be applied in the mornings and evenings daily before moving on to your usual skincare routine.
Verdict: The treatment is ideal for those who have breakout-prone skin. Results are immediately visible, where you'll find the skin (especially around the delicate areas) feeling and looking smooth, hydrated.
Price: HK$1,500 for 75 minutes

Plateau Spa, 11/F, Grand Hyatt Hong Kong, 1 Harbour Road, Hong Kong, +852 2584 7688
Five Elements Facials at The Mandarin Spa, Mandarin Oriental Hong Kong
Treatment: Based on the Chinese philosophy of Five Elements—wood, fire, earth, metal and water—this therapeutic facial is tailored around these elements to cater to the client's individual needs, restoring the skin's natural balance during the changing season.

Experience: This treatment utilises highly effective, all-natural products from luxurious British skincare brand, Elemental Herbology, to incorporate the power of Chinese herbal medicine into the facial to help reboot the skin. Before the treatment begins, the therapist will examine your skin condition carefully and will offer a short consultation for you to explain your skin concerns.
After delivering a deep cleansing ritual with a peel to remove dead skin and brighten your complexion, a soothing facial oil and a rich serum—chosen according to your skin type and goals—will be applied. Your therapist will then pick the right therapeutic masks and apply them on to the face to target your specific problem areas. The lymphatic and acupressure massage used by the therapist will help flush out the toxins and tiredness that can contribute to a dull complexion. Lastly, a cup of hot Chinese tea will be served to conclude your treatment.

Verdict: If you're looking for a truly bespoke facial experience, this one's for you. In our case, the facial was built to tackle skin issues caused by combination skin, where products were applied on T-zone and the cheeks appropriately. After the relaxing treatment and short slumber, we awoke with a visibly clearer, brighter complexion.

Price: HK$1,520 and HK$2,150 for 60 minutes and 90 minutes respectively from Mondays to Thursdays; HK$1,730 and HK$2,360 for 60 minutes and 90 minutes respectively from Fridays to Sundays.

The Mandarin Spa, 5 Connaught Rd Central, Central, Hong Kong, +852 2825 4888
See also: 9 Amazing Facial Cleansers That Double As Makeup Removers
Purity of the Alps Facial at The Spa by Valmont
Treatment: A deep-cleansing and skin-redefining facial specially designed for congested, sensitive skin, this treatment uses Valmont's top-notch skincare formulas from its Purity collection to shield your complexion from city grime for a healthier complexion.
Experience: The treatment will take place in one of the four uniquely themed, opulent VIP suites at The Spa by Valmont, where guests can expect a luxurious pampering session set amongst the elegant surrounds of the suite. To begin, the therapist will apply a series of cleansing products on your face and will then utilise the exclusive "butterfly" message technique to gently remove impurities and every stitch of makeup from your face. This is followed by a refreshing exfoliation and a blackhead extraction to remove dead skin and improve circulation.

Finally, the therapist will apply rich layers of Valmont's signature Purifying Pack and Moisturising With A Mask on your T-zone and cheeks respectively to purify the skin and deliver a hefty dose of hydration, leaving it looking plumper and more luminous than ever.

Verdict: The beautiful spa suite is almost enough of a reason to book in for a treatment. We were very pleased with the results as the facial gave our congested, distressed skin an effective deep pore cleansing and a significant moisture boost.

Price: HK$1,380 for 60 minutes

The Spa by Valmont, Shop B01 Lee Garden One, 33 Hysan Avenue, Causeway Bay, Hong Kong, +852 2972 7868
See also: Give Yourself A Luxurious At-Home Facial Experience With These Beauty Gadgets