Collector Zoe Abelson Is Proof That Vintage Watches Will Never Go Out Of Style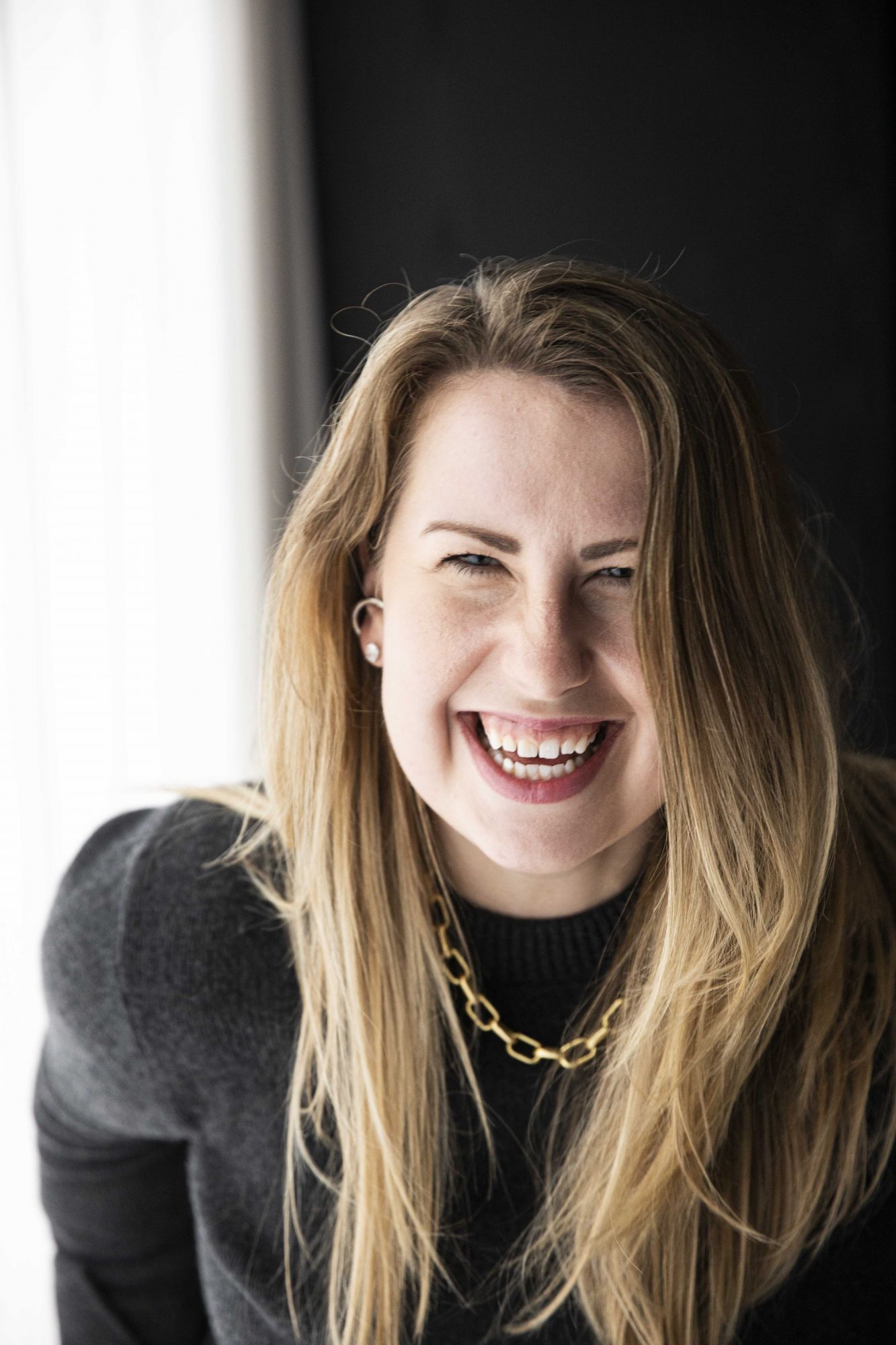 By Annie Darling
October 07, 2020
Hong Kong-based Zoe Abelson grew up surrounded by luxury timepieces but she didn't start collecting until she discovered the auction block
Zoe Abelson lives for vintage watches. The 31-year-old collector manages the Instagram account @watchgirloffduty and is a senior client advisor at WatchBox, an e-commerce platform that sells pre-owned luxury timepieces. She's based in Hong Kong and has worked in an industry that's dominated by men for almost a decade.
"People ask me what it's like being a woman who works with watches, but I thrive in masculine environments," she tells me. "My mom said, 'You're going to find yourself a husband within the first week.'" Ten years later, and Abelson's still single. "I've not met a single guy who I'd like to date from this industry," she laughs. "At the end of the day, watch nerds are watch nerds!"
Abelson's authenticity is refreshing and much-needed in a world that's known for its formality and (dare I say?) snobbery. When we first meet, she's drinking coffee in the lounge of Tatler House, Tatler's clublike outpost in Hong Kong's The Upper House hotel. She's in a one-shoulder black top, which she wears with white linen trousers and a dragon-shaped leather belt that belongs to her mother. On her wrist is a vintage stainless-steel Jaeger-LeCoultre Grande Reverso Day & Night. "This is the first watch I bought for myself," she says, "and I actually got it off Instagram."
See also: 10 Instagram Accounts Every Watch Lover Needs To Follow
She points to another Jaeger-LeCoultre: a delicate key pendant watch. "I bought that off Instagram too." Abelson saw something similar on A Collected Man, an e-commerce platform for pre-owned watches. "I died over it, but it sold within seconds," she recalls. "I commented on the page saying how disappointed I was and, about a year later, I got a direct message from a stranger on Instagram saying, 'Hey, I saw your comment. I have two and would love to sell you one.' I couldn't believe it. I hadn't been able to find one anywhere."
Abelson has about 15 watches in her collection, of which half are family heirlooms. Born in Manhattan, she lived for much of her childhood in neighbouring Westchester County. Her father and grandfather ran a successful real estate company in New York. "I grew up surrounded by family who wore really nice watches, but I never thought anything about it," she says. None of her family members were serious collectors, but they would buy watches as gifts. "My mom was given a watch by her mother-in-law to celebrate her engagement to my father. It's an amazing Rolex Datejust with a Tiffany dial." Her mother also owned a yellow gold Panthère de Cartier and her father wore a two-tone Rolex Oyster Perpetual Datejust.
See also: October 2020: What's New In Watches
I'm fascinated by the psychological aspect of watch collecting. Why is a watch that's set with hundreds of diamonds worth less than a vintage stainless-steel piece?
For Tatler's photoshoot, Abelson wears a Patek Philippe Calatrava Ref 2431, circa 1948, which was given to her great-grandfather by his wife on their 25th wedding anniversary. On the back, an engraving reads: "Happy 25th Anniversary, Love Tutu". She later takes out a yellow gold Santos de Cartier, which belonged to her grandmother. "She was very chic and elegant. She never left the house without lipstick and an amazing outfit on, probably designed by Chanel," says Abelson. "She was everything you'd expect from the Upper East Side but she was all about convenience. This watch was originally powered by an automatic movement, which is rare because Cartier usually made quartz pieces for ladies. She had a quartz movement put inside because she couldn't be bothered to wind it."
A self-professed "bad student", Abelson studied Hospitality Management at Florida International University. While studying in Miami, she landed a holiday job at Antiquorum Auctioneers's offices in New York. "Back then, Antiquorum was the auction house for watches," she tells me. "They needed someone to answer phone calls during auctions." She watched as pocked-sized timepieces sold for hundreds of thousands of dollars. "I couldn't believe it." Captivated, she quit university, moved back to New York and accepted a full-time position at Antiquorum.
"I'm fascinated by the psychological aspect of watch collecting," she says. "For example, why is a watch that's set with hundreds of diamonds worth less than a vintage stainless-steel piece?"
She was working at WatchBox's headquarters in Philadelphia when they asked her to help set up an office in Hong Kong. "I had never stepped foot in Asia before. They asked me to try out three months in Hong Kong to help train some other client advisors, and that's how I got here." Three years have since passed. "Watch collecting in New York is very different," she tells me. Informal gatherings of watch enthusiasts draw dozens of collectors to Manhattan—they come for the watches and stay for the camaraderie. "In New York, there's collectors who throw their expensive watches on a table and allow likeminded collectors to rummage through and admire them. We call them 'sex piles'," laughs Abelson. "I'm seeing that kind of behaviour more often in Hong Kong, but collecting is still pretty private in Asia."
When asked about the misconceptions of watch collecting, she answers: "When someone shows you their watch, they're not doing it to one-up someone. It's to let you know that they're in the game. People think watch collecting is competitive, but I think it's more about making yourself proud." Abelson began buying 20th-century men's wristwatches whose relatively small case sizes fit her perfectly. Collecting, she says, is "infectious" but she tries to hold out for the right pieces. "I see so many watches that there's no point buying something I don't love. Some collectors buy watches because they're cool, or because their friend has one so they think they should have one too. I'm someone who will only buy a watch if I absolutely love it. I'll never sell it, they're long-term investments."
See also: WatchBox's Josh Srolovitz On How To Service Your Luxury Watches
---
Want to see more from Tatler Hong Kong? You can now download and read our full October issue for free. Simply click here to redeem your free issue. Please note, the free download is available from 5 October, 2020 and is valid until 31 October, 2020.
Photography Stephanie Teng