FANCL: Unleash Your Inner And Outer Beauty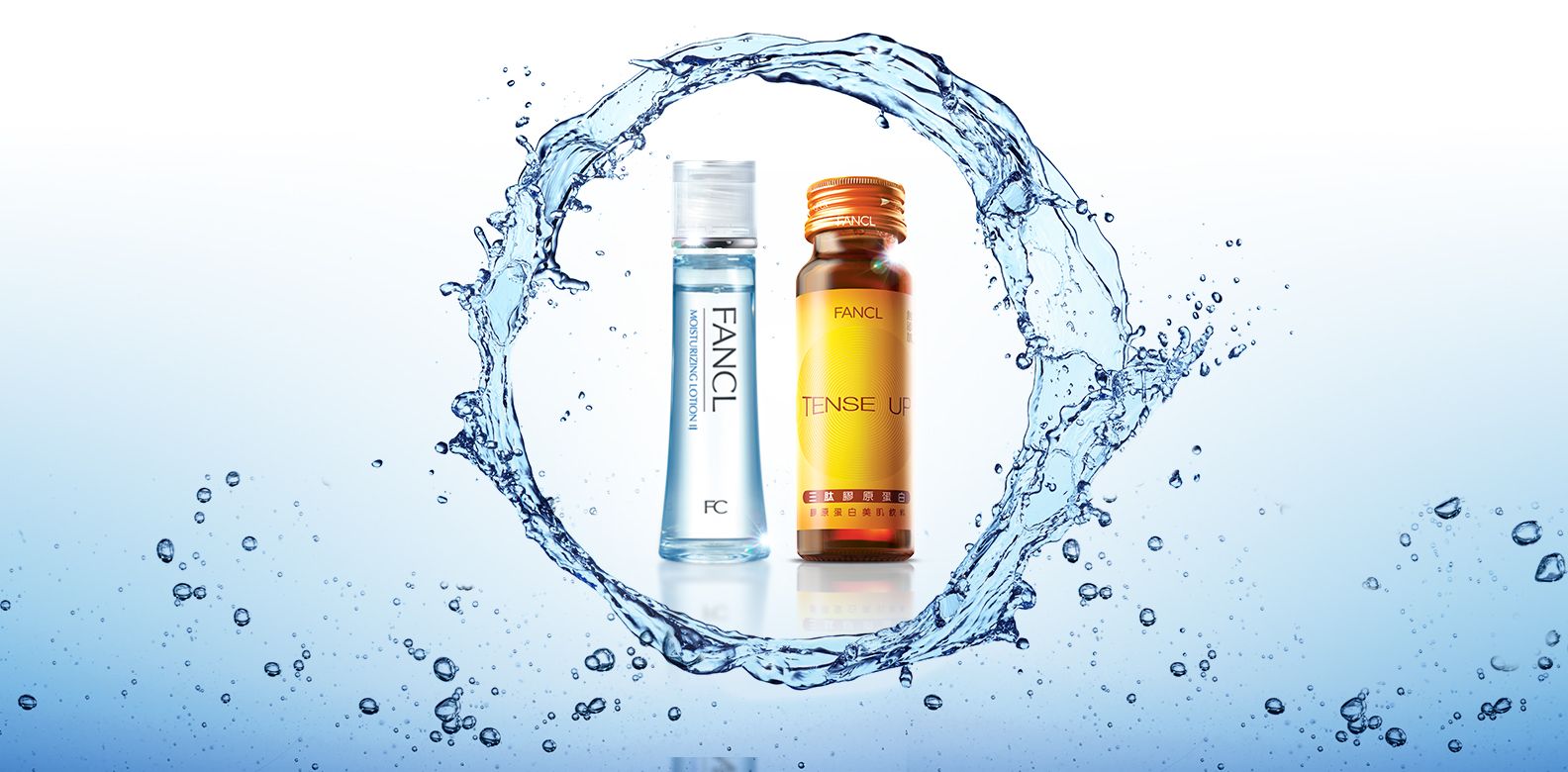 FANCL's Tense up supplement effectively encourages collagen production for skin that's youthful and beautiful from the inside out
FANCL Focus
Suffering from dull, saggy skin and unwanted lines? It might not be the obvious suspects like UV rays, pollution, climate change or stress. Preservatives are also one of the biggest culprits when it comes to skin damage and premature ageing.
Apart from "No Preservatives" FANCL takes things a step further to advocate the concept of "Inner & Outer Beauty" by investigating how supplements can help improve the skin. They believe that the combination of both inner and outer care can help achieve your skin's optimal natural beauty.
Collagen is essential for bouncy, youthful skin. Why collagen? Collagen makes up 70% of our skin tissue and plays a key role in contributing to a plump and resilient complexion. Without it, gravity will quickly take its toll—even on the most genetically blessed.
While most skincare brands focus on topical remedies to replenish collagen supply from the outside, this alone is not enough, which is why FANCL also researches how to replenish collagen from within.
HTC Collagen (High Tri-Peptide Containing Collagen) is the Japan-patented brainchild of FANCL. With six years of research under the scientific team's belt, FANCL knows this tri-peptide collagen type is the key to youth.
Containing 2600mg of HTC Collagen, which attained a Japanese patent (No. 3802721), Tense up is a supplement that helps with the synthesis of your skin's collagen to restores overall skin elasticity. Tri-Peptides can be absorbed quickly and provide skin with premium nourishment and hydration while improving skin texture
Proven to be safe and effective, the Tense up supplement has gone through another seven years of stringent scientific verification before being patent-granted by Japan government.
For youthful skin, all you have to do is consume a bottle of Tense up before tucking in each evening, and let the formula do its work to nourish the skin.
In addition to Tense up, FANCL supplies over 100 other health and beauty supplements. And no matter which supplement you reach for, you can rest assured knowing that every FANCL product is backed by years of research.
All of these innovative products by FANCL are developed in the brand's state-of-the-art labs in Japan and do not use any preservatives or harmful additives.
FANCL's science and technology ethos doesn't start and end at the lab. At any FANCL store, you can consult the well-versed advisors about each product's ingredients and efficacy to see which supplement is right for you. They'll happily provide a one-on-one consultation to help you develop a tailored skincare and health programme.
The store is home to innovative skin analysis machines, so you can check your skin's status to establish a baseline before beginning a beauty supplement regime. We're not just talking about a quick glance in the mirror: dotted around FANCL's innovative store, state-of-the-art machines monitor your complexion over time, so you can see how Tense up and other FANCL products are improving your skin from the inside out.
FANCL Hong Kong Store Locations:
FANCL Nan Fung Place, Shop G4, G/F Nan Fung Place, 173 Des Voeux Road Central, Sheung Wan
FANCL Times Square, Shop B226, Basement 2, Times Square, 1 Matheson Street, Causeway Bay
FANCL Elements, Shop 1091B, Level 1, Elements, 1 Austin Road, West Kowloon
FANCL Harbour City, Shop 2349-50, Level 2, Gateway Arcade, Harbour City, 3-27 Canton Road, Tsim Sha Tsui
Discover more at fancl-hk.com