Gentlemen's Guide: Choosing The Right Cufflinks
In Collaboration With
Learn how to accentuate your outfit with the smallest details

Cufflinks may seem simple to wear, but choosing the right ones for the right occasion can often be tricky. From formal wear to casual outfits, read on for some useful pointers on wearing cufflinks in style:
1/3 Formal occasions
Once worn mostly by CEOs and higher management, cufflinks are now a staple of any gentleman's wardrobe. For formal and semiformal occasions such as business meetings, conferences, weddings and the like, cufflinks are almost expected.
For black-tie functions where presentation is key, it's best to go with a more formal type of cufflink. Classic cufflinks in silver will look good with anything, but other materials such as rose gold, mother-of-pearl and other semi-precious stones are also suitable for standing out.
2/3 Casual occasions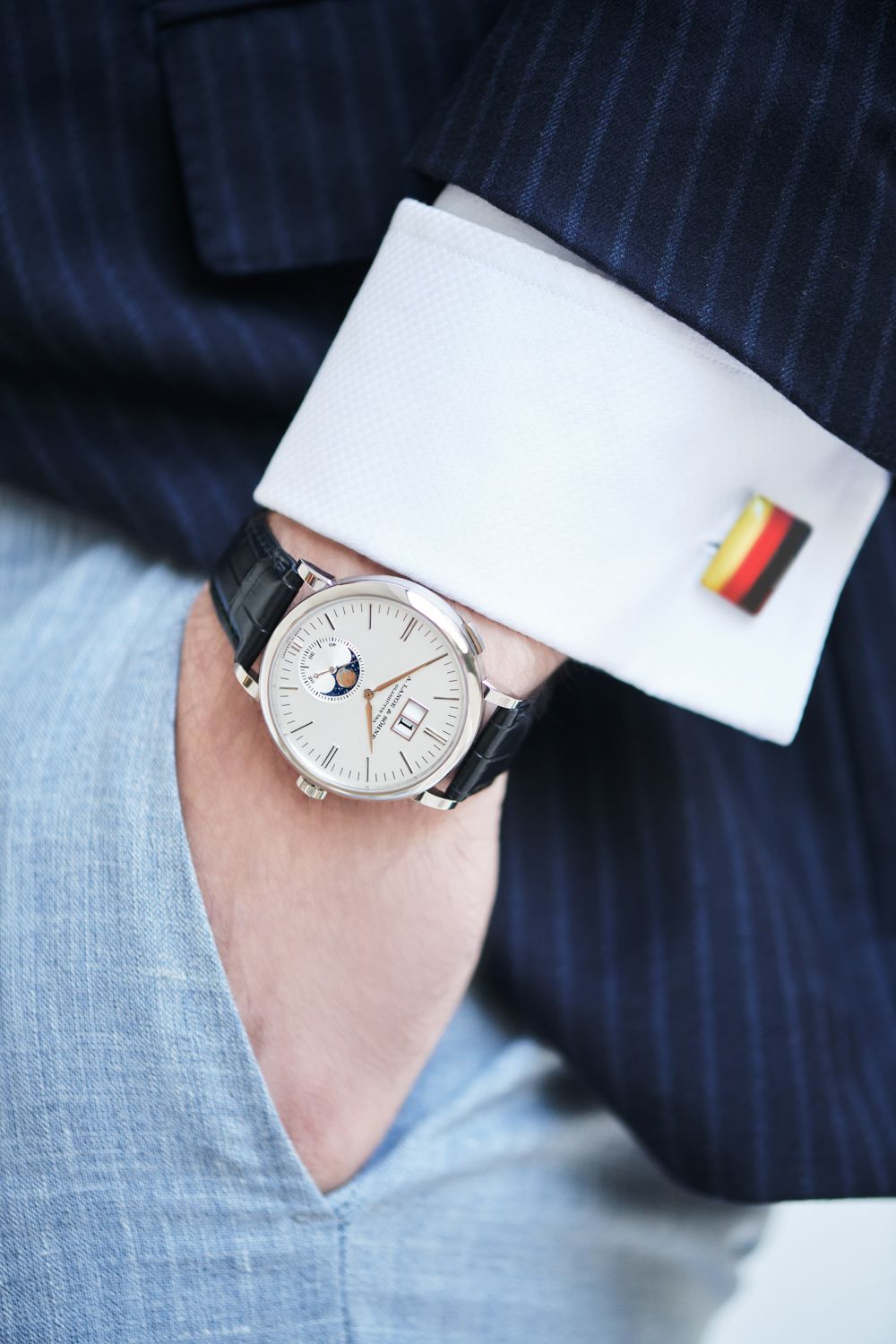 Cufflinks can also be worn with more casual outfits, as long as you have a shirt with a double cuff, also known as a French cuff.
Simple studs or silk knots are an easy option for everyday, as you won't need to worry about them clashing with the rest of your outfit. Try to show off your personality and sense of style through different shapes, textures and personalised cufflinks, but do stay away from cufflinks that are hobby or sports-themed as they can border on tacky.
3/3 Match your outfit
Cufflinks are an accessory, not the focal point of an outfit, so be sure that they match the rest of your ensemble. Take into consideration the colours of your shirt, jacket, pocket square, and especially your watch.
With something clean and simple like the A. Lange & Söhne Saxonia Moon Phase 40mm, you can't go wrong with a pair of a sleek and subtle pair of cufflinks. No matter what though—always follow the golden rule of wearing cufflinks only when you have a jacket on.
See also: Gentlemen's Guide: How To Style A Watch
---
Watch: A. Lange & Söhne Saxonia Moon Phase 40mm argente dial