Gentlemen's Guide: How To Pick The Perfect Suit
In Collaboration With
Because the right suit makes all the difference

A well-made suit is the mark of a true gentleman, but unfortunately, not all suits are made equal. Find out how to choose the perfect suit in our latest edition of Gentlemen's Guide:
1/3 Define the occasion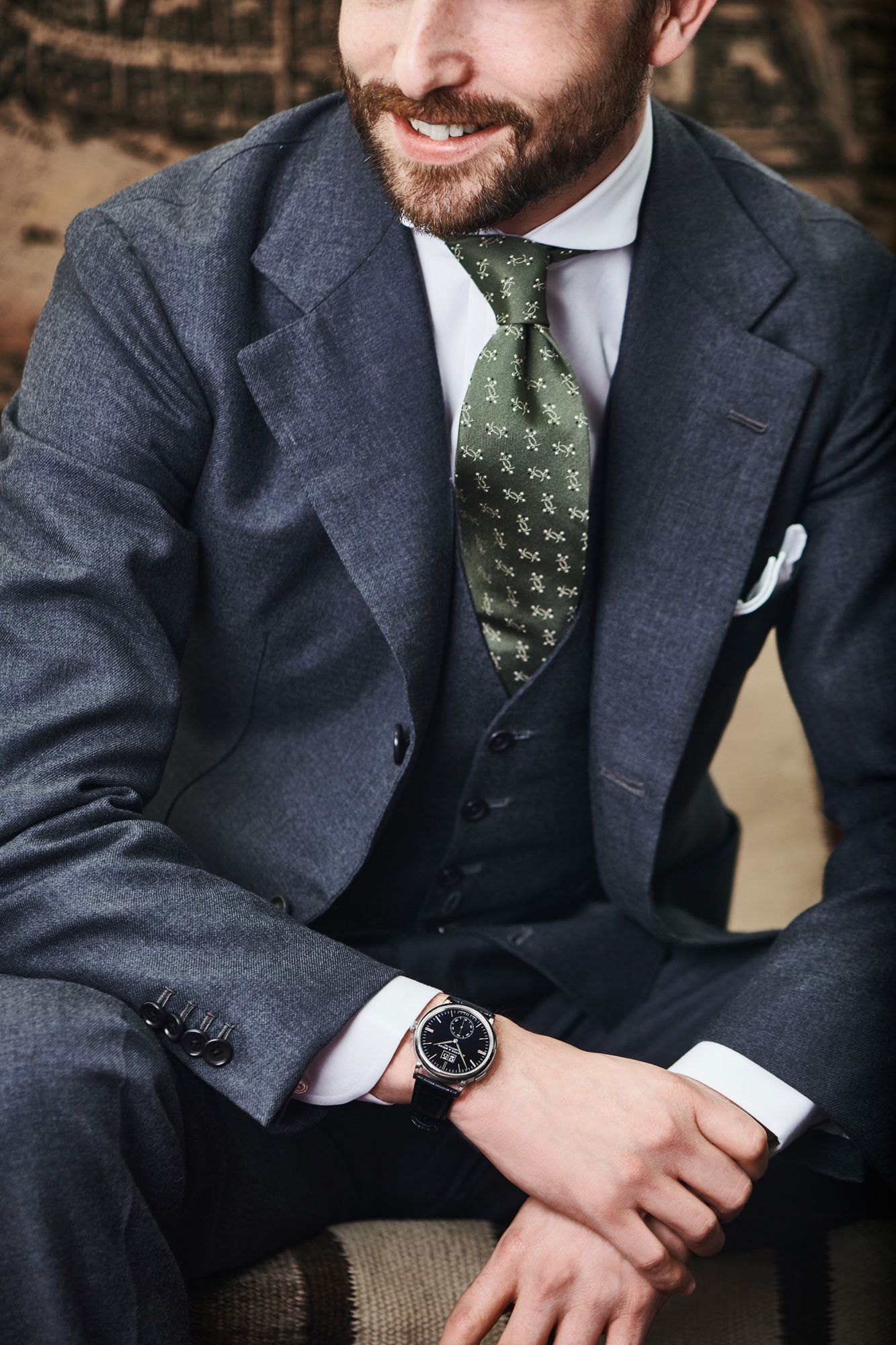 First, decide whether your suit will be worn during formal or casual occasions. If it's for the office, keep it dark and classic so that you don't stand out too much.
If the suit is for special occasions such as weddings, black and navy are usually safe bets since you wouldn't want to be better dressed than the groom. However, if it's your own wedding, feel free to experiment with slightly edgier colours such as burgundy.
2/3 Choose your details
From different kinds of fabrics to buttons, lapels, cuffs, jacket vents and pleats, finding the perfect suit can be tricky.
Getting your suit tailored means that you'll have full control over every single detail, so you can be sure that the suit fits your body (and personality) perfectly.
A few pointers: a wool suit is a good choice because it can be worn year-round, and colour-wise, every gentleman should have at least one black and one navy suit. After that, opt for a suit in light brown, grey or khaki. As for pleats or no pleats, flat-front pants are always more flattering.
See also: Gentlemen's Guide: How To Style A Watch
3/3 The right fit
The perfect suit should fit your body just right, meaning that the shoulders don't protrude from your frame and the suit collar hugs the back of your neck with just a half-inch of the shirt collar showing.
Make sure that the jacket is long enough to cover your buttocks and that the sleeves end at the hinge of your wrists, allowing the shirt cuffs to show.
If it's still not quite right, simply call up your tailor who can make small tweaks to ensure an exceptional fit.
---
Watch: A. Lange & Söhne Saxonia Outsize Date 38.5 Black Dial
See more stories from our Gentlemen's Guide series.