Graff Dazzles With Its New Flagship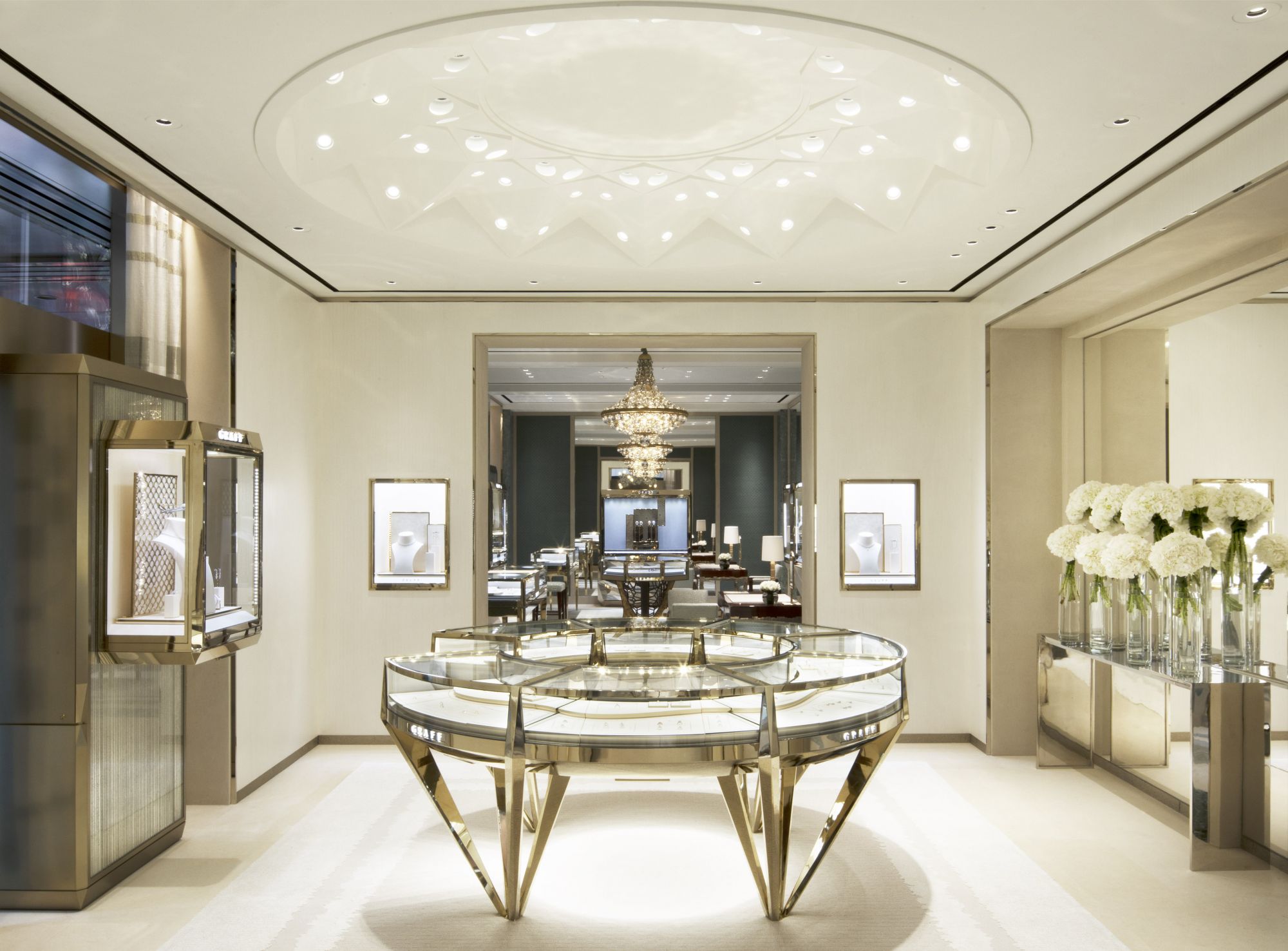 The luxury jewellery brand is all set to welcome its discerning clients to its lavish and airy new space in Central, where everything from the jewels to furnishings is nothing short of spectacular
Graff Focus
Graff and Hong Kong are made for one other. Both glittering icons adored by people around the globe, they symbolise beauty, glamour and creativity. And to solidify the strength of the relationship between the two, Graff has opened a sumptuous new flagship right in the hustle and bustle of Central.
The vast, 2,800-square-foot space in St George's Building on Chater Road was designed by Peter Marino, the most sought-after architect of leading brands worldwide. And he has recreated Graff's vision with aplomb, filling the space with the kind of sophisticated designs the brand is known for.
There is an array of inspiring art works and furniture created by renowned artists and designers, such as Juan and Paloma Garrido who created the 24k gold plated low table, and Mark Brazier-Jones who designed the opulent handmade chandelier, which all perfectly complemented the distinctive style of the House.
After you walk through the grand double doors, you will come into the elegant Ante room, which dazzles thanks to the precious materials that coat its surfaces, and the gilt mirrors that recall another era. A large showcase designed by André Dubreuil houses a curated selection of Graff's most exquisite jewels.
And then there is the bridal hall. A room designed to light up the eyes of any woman–or man. On their way up the aisle, this sparkling area buzzes with romance thanks to the solitaire rings and striking tiaras that fill its glass cases. Next is the equally enchanting high jewellery area, with three connectable VIP rooms. The cosy, tasteful enclave allows prestigious jewellery aficionados to admire the rarest jewels on the continent in total privacy.
And if you think that sounds like a lot, wait until you get to the main salon, where Graff's much-loved collections lie and wait for their next owner. From the nature-inspired Butterfly, Spiral and Swirl collections, to the gorgeous Inspired by Twombly pieces, which are the manisfestation of Mr Laurence Graff's love of the artist, the world's most beautifully designed jewels are ensconced in splendour here. And if you've come with your watch-loving other half, meticulously handcrafted timepieces are also on display.
To mark this special occasion, the new Central flagship will present an exclusive showcase of exceptional jewellery pieces shipped from London to Hong Kong. There are spectacular gems, including jewels cut and polished from the 1,109 carat rough Lesedi La Rona, which is travelling to Asia for the first time. A 36.22 oval cut flawless stone will also impress, as will a fancy vivide blue marquise-cut diamond and a 34.26 carat yellow diamond. Who needs museums when you can spend an afternoon in splendour at Graff?
Discover more at Graff.com