Iris Apfel On The Power Of Good Accessories
The bespectacled queen of off-beat fashion is coming to Hong Kong this May
Iris Apfel, the 95 year-old style icon and collector, has attracted admirers around the world for her innate individuality, bold dress sense and uncompromising sense of self-expression.
Dedicating her life to the search for interesting textiles, crafts, accessories and clothing from all over the world, her stylish collections have featured in the Metropolitan Museum of Art's Costume Institute and celebrated with window montages too at New York department store Bergdorf Goodman.
Now, the star of the much-loved documentary "Iris" in 2014 will experience Asia for the very first time in May, when she visits LANDMARK to articulate her pearls of wisdom on discovering the creative power of individuality (registrations to meet Apfel in person open this Thursday, April 27).
As Apfel says: "If you are not interested, you are simply not interesting!"We caught up with the style star ahead of her visit to get her views on accessorising.
I have no idea how many necklaces I own. I couldn't begin to count. I have been collecting since I was 11 years old and I'm now 95 so do the arithmetic!
I specialise in costume jewellery and ethnic jewellery. I have tonnes! I have never bought much from the big time jewellers like Bvlgari and Harry Winston and that sort of thing. That has never really interested me—fortunately for me and even more fortunately for my husband.
I love costume jewellery because it's much more creative. When you are working with materials that are not so expensive you can take more chances and do more interesting things.
I have collected tribal jewellery and Native American jewellery and jewellery from many parts of the world that I think very expressive and beautiful. When I look at a piece and it makes me feel good, I know that it's for me. I respond physically.
I don't have more room to buy any more clothes but jewellery I buy more and more and more because I love it and it's easy to store—although I'm running out of space even for that.
Accessories are very transformative. You can have the same simple little black dress for example and by changing your jewellery and accessories, you can change the whole look. You can go from the office to a cocktail party.
Meet Iris Apfel in Hong Kong
Apfel will participate in two special panel discussions in Hong Kong this May:
Thursday, May 11 - an open forum, hosted at LANDMARK ATRIUM where she'll be joined by a panel of top Hong Kong and Chinese fashion designers and artists to discuss their creative views on originality, attitude and expressions of style and finding fulfilment through personal creativity (register for the event starting Thursday, April 27 at www.landmark.hk).
Friday, May 12 - a private forum in association with the Fashion Farm Foundation in which Apfel will pass on key learnings from her many decades of accumulated experience to a 'new generation' of young, up-and-coming Hong Kong fashion designers.
See the Iris Apfel exhibition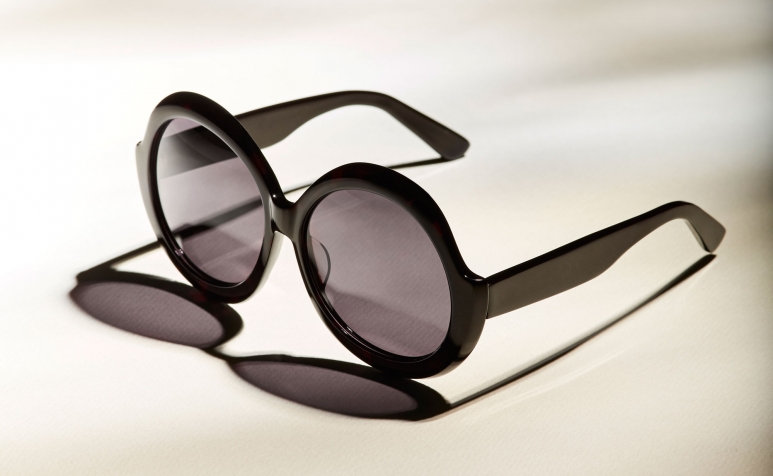 From May 12 to 21, a special exhibition and store in the LANDMARK ATRIUM will showcase a collection of pieces from Apfel's personal archive that best represents her unique self-expression. She will also curate a selection of items from LANDMARK's most fashionable stores which reflect her magpie style.
Never without a pair of her iconic spectacles, Apfel has also collaborated with LANDMARK to produce a unique pair of sunglasses that will be available for purchase in Hong Kong. She has also worked with a selection of young local designers to co-design a range of beautiful accessories.
For more information about Iris Apfel in Hong Kong, visit www.landmark.hk.