Q&A: Laure Hériard-Dubreuil On Making Fashion Fun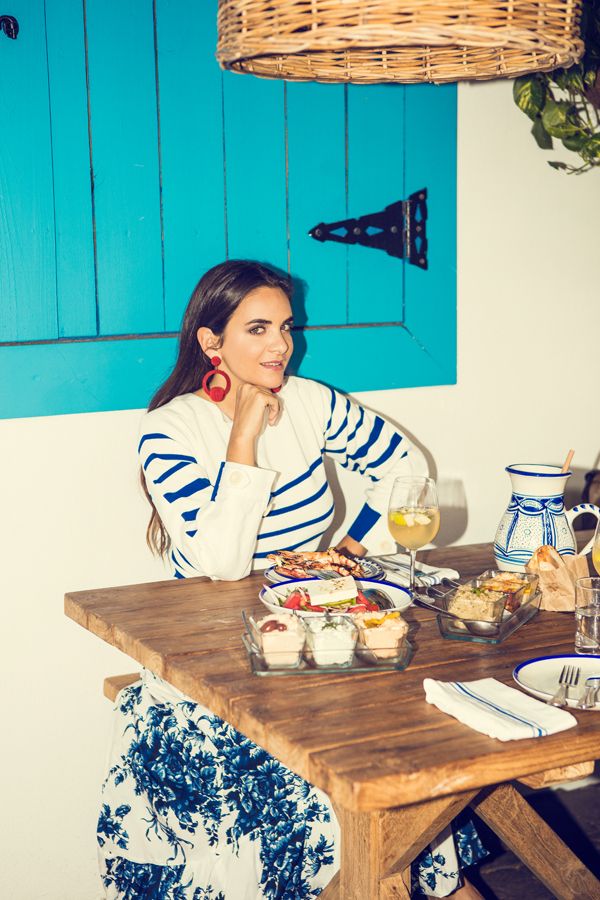 The French style icon and founder of The Webster debuts her first partnership in Asia
"It's so important to dream and to have fun," says Laure Hériard-Dubreuil. The founder and CEO of The Webster practices what she preaches—you can see it in her brightly-coloured, flamingo-filled pop up at Lane Crawford, and the way she shops for her Miami and LA-based stores.
Read more: Meet the designers behind Hong Kong label Cynthia & Xiao
It's evident in the way she styles herself, too. At fashion week, we've seen her sporting a pineapple printed sundress from Dolce & Gabbana, and more recently, she was spotted in a Vita Kin skirt just days after the pop-up in Kyoto for the Louis Vuitton Cruise 2018 show.
On her recent trip to Hong Kong, we sat down with the French style icon to chat about fast fashion and potential private labels.
How's your trip to Hong Kong so far? When were you here last?
I managed to check off one of my must do's in Hong Kong last night: have a meal at Ronin. I was last here about six months ago in October. My husband and I stopped by on our way to Nihiwatu, Bali, and we tried Yardbird for the first time and loved it.
You have a business and Mandarin degree from the Universite de Paris Dauphine, and you've spent some time during college and your early working years around Asia. What was that like?
I loved it. I spent nearly six years between Shanghai, Hong Kong and Taipei. The parents of my Mandarin teacher back in Paris were teaching at a university in Shanghai and I was lucky enough to have the opportunity to go and study with them.
At the time, I was the only Westerner on campus and I completely immersed myself in the school—I rode my bike everywhere and lived in the dorms. I moved to Hong Kong shortly after and had my first internship at Phillips van Heusen, and I was working as the link between the factories in China and the creative studios in New York.
You've worked in the merchandising teams at Balenciaga during Nicolas Ghesquiere's time, as well as Yves Saint Laurent. Has that helped you in shaping the curated selection at the Webster stores?
I think that's what moulded me. When I started as an intern with Nicolas, I probably knew more about Confucius than I did about fashion. I learnt so much thanks to him and his team, and then going to Saint Laurent was another experience: a bigger brand with a bigger structure and more markets.
See also: Iris Apfel On The Power Of Good Accessories
My experiences all around the world—living in Paris, and in Asia, and afterwards moving to New York, spending time in Miami—this mix really shaped who I am, and also what The Webster is. The edit at The Webster isn't "very Miami", but rather it's a careful curation of what I like: a mix of fun holiday-ready pieces with timeless styles that I really fall in love with season to season.
How do you shop for the stores? Is it similar to the way you shop for yourself?
I'm a firm believer of going with my instincts. I really buy for the store as if I was buying for myself. If I overthink it, it doesn't work, because that's not the way the clients buy. So it really has to look good, you have to feel like you want to have it and that it's something that can live in your wardrobe for a long time.
You've partnered with a lot of brands for collaborations. Would you ever consider doing a brand or a private label for The Webster? What would be next?
Clients have always been asking me to do my own label. And in the beginning, I was like, "Are you crazy? We have over 200 brands, I can't imagine building one up from scratch." But, I can imagine the ethos of The Webster translating to ready-to-wear and evolving into a lifestyle brand.
I like the idea of adding some components that aren't fashion-related: it makes it fun and more light-hearted. I also love the beauty industry. Nowadays, there are a lot of messages about feeling good in your skin, and doing things for your own wellbeing. I think that's super important.
So true—especially in this time where everything seems to be moving so fast, and there's a constant feeling of playing catch up. With the "see-now, buy-now" approach, do you think the industry is moving too fast?
Yes, for sure. There are more shows to go to, more seasons, and there's an expectation for things to be instant on social media. And in a way, I feel like The Webster is the antithesis of it. When you go into The Webster, you have a chance to take your time and to really discover the collections.
The curation is also very important, the way I buy timeless pieces. I'm not into fast-fashion. I wear the pieces I buy over and over again, and I like to have time to think about the pieces, and how to style things together.
Read more: How Nicole Warne Went From Farm Girl To International Fashion Icon
It's important to have some wardrobe staples when you're mixing and matching, pieces that you can go back to year after year. What are yours?
I have this black leather jacket from Balenciaga by Nicholas Ghesquiere, from the very first season. It's a carry-over style that they've produced season after season, you'll recognise it in the store. It's quite a thick jacket, but mine has become very thin from wearing it so much and it's perfect now. If you hold it up, it has the shape of my body. It's practically been moulded to my body because I've worn it so much over the years.
You're on the road a lot—how do you pack for fashion week?
That's tricky and that's why it's important to have timeless pieces, like a black leather biker that you can wear with everything. I love prints, and I actually wear prints together with no problem. It can change a look completely. I go through phases with handbags. I get fixated on a handbag for one season and I will use it with everything—I guess that helps reduce the number of things I pack with me.
And lastly, what would you be doing if you weren't working in fashion?
I think I would be an interior designer. I do the interiors for my stores—everything from the structure to the furniture pieces and the artworks. It's something I have always loved doing. Sometimes I joke to my husband about moving houses just so I could have a new place to decorate!
ShopThe Webster edit at Lane Crawford ifc, 8 Finance Street, Central, lanecrawford.com
See also: Dakota Fanning On Childhood Memories And Her Dream Dress
Sign up to our weekly newsletter for more fashion news.