The Psychology Of The Glow-Up: How Makeup Can Help Lift Your Mood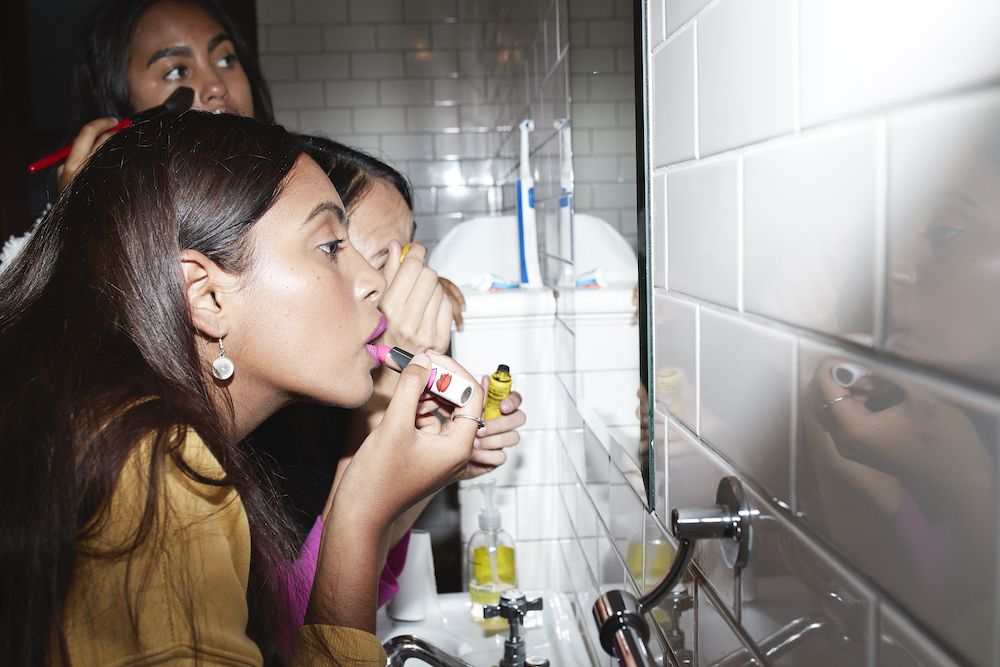 How a makeup and beauty routine can help lift your mood—even in times of self-quarantine and social distancing.
What you choose to put on your body affects how you'll feel
Sticking to routine helps us adapt to uncertain times
Have a routine? Now's a good time to... take your time
It's also a great time to try something new
"There are definitely benefits if you enjoy doing it [a beauty routine]," Well says. "You can also do a modified beauty routine—one that makes you feel good but doesn't feel like a chore. It might be a great time to think about how you dress and do your beauty routine for other people to see and how it might be different if you are doing it to just please yourself. What would you do differently? Now is a great time to experiment."
See also: 7 Beauty Products to Help You Look Great on Video Calls
Consider your makeup palettes—choose colours that make you happy
"Colours have an impact on our mood," Well says. "Generally, the colour red is enlivening, while blues and greens are soothing. Sometimes we associate leisurewear with neutral hues like grey sweatpants and dull-coloured T-shirts. Now's a great time to mine your wardrobe for clothing that looks and feels great. Ask yourself: How does this colour make me feel? What does its texture feel like against my skin? Comfort can be very sensual and uplifting."
Add warmth to your makeup routine
"Colours can enhance the way we feel instantly and how people perceive us," Perez says. "Our feelings about colour are deeply personal and rooted in our experiences or culture. There is a lot of research on the subject and even therapies like colorology and chromotherapy that are used holistically because of the positive mood-altering effects. When it comes to makeup, balancing the skin tone with foundation, wearing a bronzer—which adds warmth and a sun-kissed glow to areas on the face—are best. Cheek colour adds a rosy addition and lip colour is important too. Experiment with textures you like. Just the act of applying makeup allows us to feel pride in ourselves and reinforces our self-confidence."
Use your mirror as an ally
"My research on mirrors and reflections shows that we often self-objectify when we look in the mirror," Well says. "That is, we see an image that we are trying to perfect—and often come up short. So the mirror becomes associated with self-criticism. Now, in quarantine and social isolation, many are spending more time in their own company than ever before. It's a time to use the mirror as your ally. Look into your own eyes with compassion as you do your beauty routine—don't miss yourself. Use the mirror throughout the day, not to check your appearance, but to check in with how you're feeling. You can really be there for yourself during this challenging time."
See also: 13 Things You've Been Meaning To Do But Never Had The Time...Until Now