World's Most Expensive Handbag to be Auctioned in Hong Kong
The Diamond Himalaya Birkin is to be auctioned at Christie's Hong Kong and will likely surpass last year's HK$1,720,000 record sale price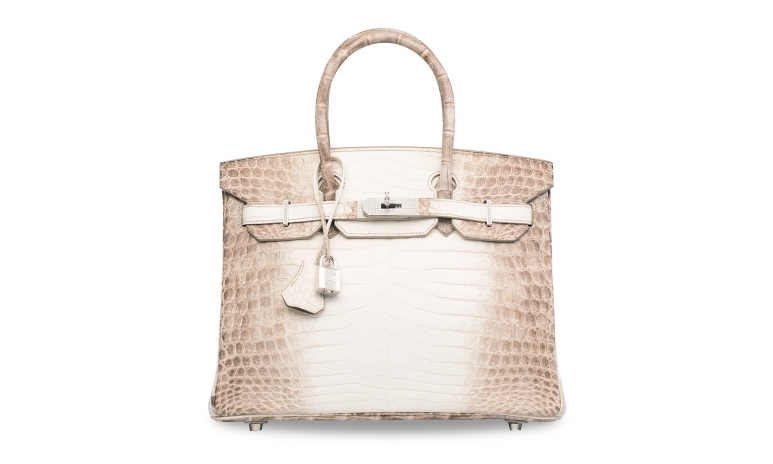 As far as handbags go, the Hermès Birkin is quite possibly the Holy Grail. Anyone who's looked into purchasing the covetable accessory will know that the waitlist is impossibly long, given it's one of the most valuable fashion collectibles out there.
However, not even the sought-after leather Birkins can compare to the one that's about to make an appearance at Christie's Hong Kong's handbag and accessories auction on June 1: the Diamond Himalaya Birkin is expected to be sold for up to HK$2 million.
The sale is anticipated to break last year's world record bid of HK$1,720,000 for most expensive handbag sold. Made with the most exquisite materials imaginable, the bag features a Himalayan niloticus crocodile exterior and diamond hardware. If the matte white is not your colour, an array of vibrant exotic skin Birkins are also on offer.
For more fashion treasures to close the deal on, check out Christie Hong Kong's e-catalogue.