Tatler's Ultimate Guide To Online Shopping In Hong Kong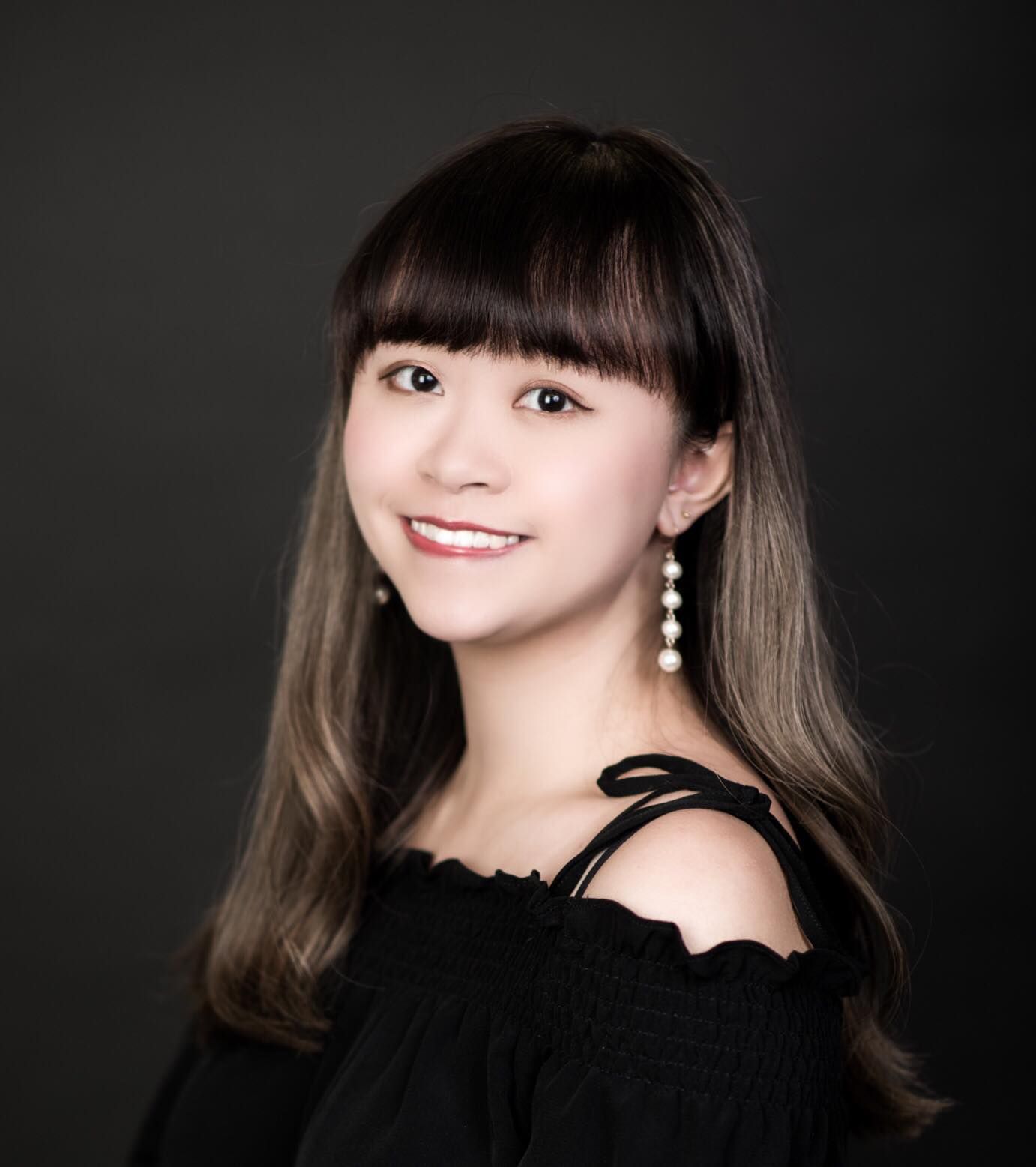 By Helen Yu
April 15, 2020
Who doesn't need a little retail therapy sometimes?
The spread of coronavirus has made many of our favourite businesses closed, but for those craving for some retail therapy—you're in luck. Some online shopping sites are still operating to bring the latest fashion trends, global beauty brands and beautiful homeware straight to your door. From the iconic luxury retailers to the top purveyors of cosmetics, here's our roundup of the best online shopping experiences in Hong Kong.
Vestiaire Collective
Vestiaire Collective is a leading global luxury resale site with sustainability at heart. The platform invites shoppers to sell and acquire pre-loved pieces from luxury brands such as Chanel, Louis Vuitton, Hermès and Yves Saint Laurent. Once an item is sold, it'll be sent to Vestiaire Collective's experts to verify the authenticity before sending to the buyer. In addition to designer clothing, fine watches and jewellery, you'll also find beautiful homeware, cool gadgets, and more.
Discover more at vestiairecollective.com
Farfetch
When it comes to luxury fashion, there's no denying that Farfetch is in a league of its own. The site is home to a well-curated fashion and accessories edit of over 3,000 heritage and rising luxury brands—from Bottega Veneta to Gucci and Acene Studios, to name just a few.

Recently, Farfetch has launched an initiative called #SupportBoutiques online, where shoppers are encouraged to show support for the site's partner stores that have closed their doors during the pandemic. Those stores will be offering you 25% off on a selection of designer goods, and in return, Farfetch would reduce the cost to them for using its marketplace by 25%.
Discover more at farfetch.com
Mytheresa
Fashion lovers, you can't go wrong with shopping on Mytheresa. Aside from stocking 250 of the best international brands with around 1,200 new arrivals each week, the site also features seasonal edits with pieces gathered and matched to give you some bright outfit ideas to try.
Discover more at mytheresa.com
Browns
When Browns launched in London in the 1970s, at a time when there were no multi-brand boutiques, it disrupted the retail and fashion industry and introduced us several coveted brands such as Ralph Lauren, Calvin Klein and Alexander Mc Queen across the globe in one place. It has only gotten bigger and better since then—where users can expect an enjoyable online shopping experience by not just browsing the categories, but also hunting quality pieces in engaging fashion shoots and interviews.
Discover more at brownsfashion.com
See also: Eco-Friendly Style: 11 Sustainable Fashion Brands To Shop Now
Lane Crawford
No shopping guide is complete without bringing up Lane Crawford—the Hong Kong-born luxury lifestyle department store that has long been famous for its excellent customer service and carefully curated collections in womenswear, menswear, jewellery, beauty and homeware since 1850.

If you're in need of some fashion inspiration, Lane Crawford's highly trained personal styling team will help you out. Contact them for styling sessions via Whatsapp, FaceTime, or WeChat of your choice. The stylists are dedicated to offering a truly personalised experience, that they will design a range of look from the latest collections for you, with pieces delivered directly to your home.
Discover more at lanecrawford.com
Sephora
Sephora is the beauty giant that needs no introduction. Owned by the LVMH group, the popular cosmetics retailer has enjoyed global success with over 1,900 stores worldwide. It has an expansive range of products including makeup, skincare, fragrance, body and hair care to suit different beauty concerns. Whether it's well-loved classics Make Up For Ever, Guerlain or cult favourites Drunk Elephant and Fenty Beauty, Sephora will make you feel like no brand is out of your reach.
Discover more at sephora.hk
See also: Give Yourself A Luxurious At-Home Facial Experience With These Beauty Gadgets
Net-a-Porter
Another shopping paradise for trendsetters, the London-based Net-a-Porter is a reputed luxury retailer for all your designer needs. As well as stocking up over 800 of the world's most coveted designer brands, including Chloè, Balenciaga and Valentino, the site houses 200 specialist beauty brands, with new drops every week. Their editorial section deserves special mention, too. From outfit ideas to beauty tips and inspirational interviews, Net-a-Porter is all about offering a pleasurable luxury shopping experience that every woman will appreciate.
Discover more at net-a-porter.com
Moda Operandi
Harvey Nichols
You don't have to go to Landmark or Pacific Place in person to get the same shopping experience at Harvey Nichols—their website is just as luxurious as its stores. Not only it offers a plethora of high-end wear for both men and women, but it also takes some of the most desirable beauty brands such as Charlotte Tilbury and La Mer to your fingertips. And, if you're looking to spruce up your living space with some beautiful scented candles and holders, their home section is sure to please.
Discover more at harveynichols.com
BoConcept
Ever wished to revamp your home and give it a fresh look with new homeware that matches your character and style? The prestigious homeware label BoConcept is ready to help. More than just selling a wide array of furniture, accessories and lighting, their in-house interior designers will also provide styling advice according to your personal needs. Don't miss their editorial column for an extra dose of home decor inspiration.
Discover more at boconcept.com
Indigo Living
With over 40 years of expertise in offering upscale furniture and home accessories, Indio Living has built a reputation for being one of the city's foremost shopping destination for quality homeware. The brand has 11 stores across the city, but shopping on the website makes it significantly easier to track down those beautiful accessory solutions you've been hunting for. The options are almost endless—whether you're into a minimalist look or prefer being surrounded by colourful wall art, Indigo Living will have you covered.
Discover more at indigo-living.com
GOD (Goods of Desire)
For the decorator who loves all things unique and playful, look no further than the Hong Kong's homegrown lifestyle brand, GOD. The brand specialises in homewares that pay homage to local pop culture, where you can find intriguing pieces such as cushion covers printed with Hong Kong's street names and mahjong patterns, tableware adorned with traditional Chinese motifs, as well as bathmats embellished with Cantonese slangs.
Discover more at god.com.hk
Staunton & Henry
Housing an impressive collection of furniture, wall decor, home accessories, lighting and kitchenware, Staunton & Henry is a real treasure trove for the passionate home decorator. Their website is a visual feast brimming with clean, beautiful product shots, where you can shop by navigating the categories as well as through their style guides. Industrial, bohemian, Scandinavian, natural wood—you name it, they've got it.
Discover more at stauntonandhenry.com
See also: 11 Hong Kong Homeware Brands To Give Your Home A Luxe Update
---
Please note that all the online shopping platforms mentioned in the article are still operating and are offering delivery services on the date of original publication. Delays in deliveries and potential closures are expected during the COVID-19 outbreak. Please refer to the official websites of the shopping platforms for the latest information.