Revel In Chanel's Latest High Jewellery Collection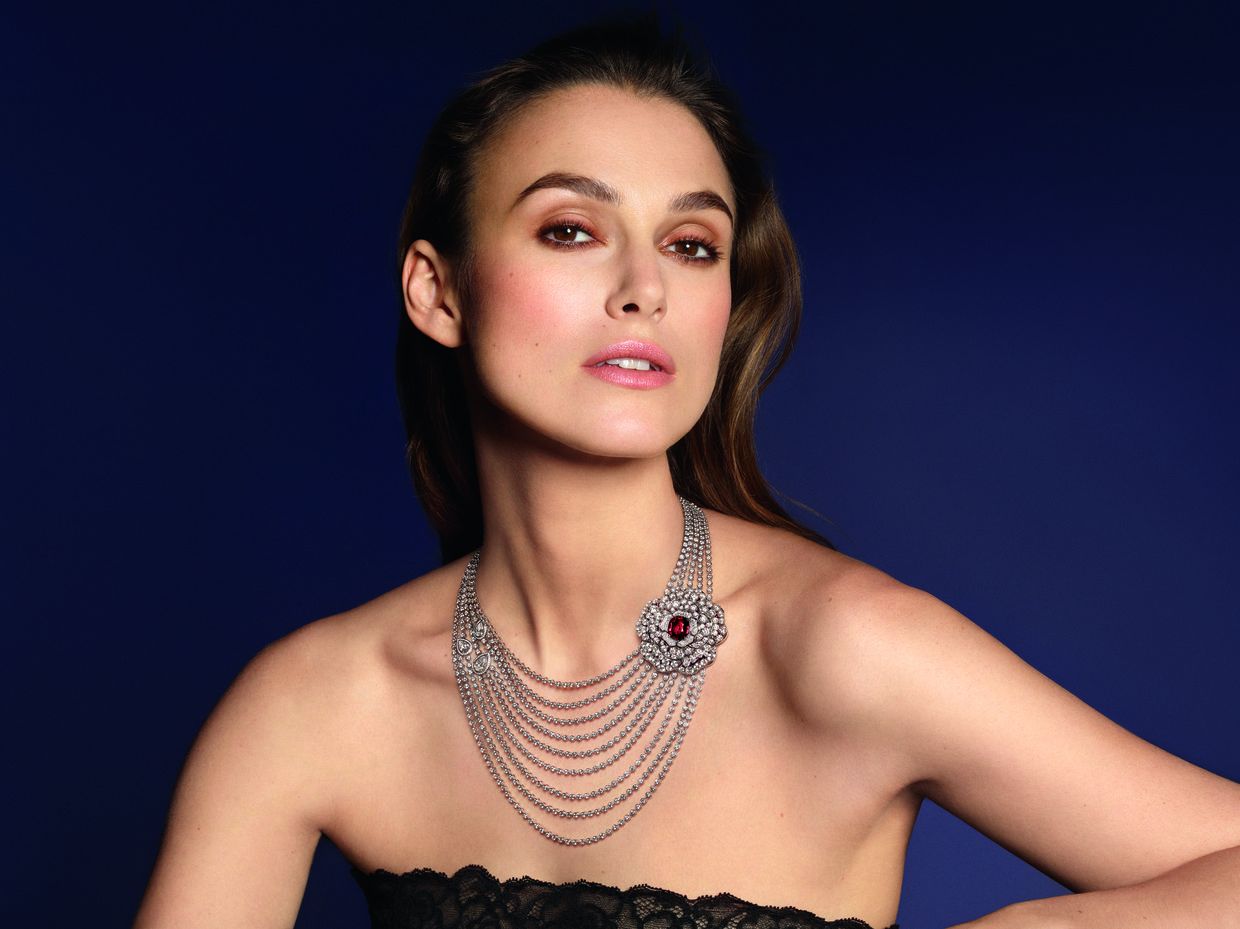 Unveiled at Paris Haute Couture last month, many of the pieces that make Chanel's camellia-themed 1.5 1 Camelia. 5 Allures collection are transformable, luxurious and inescapably playful
Chanel has long embraced the camellia as a source of inspiration, and the French maison this time pays the humble flower a stunning homage in its new 1.5 1 Camelia. 5 Allures collection. 1.5 is shorthand for 'one camellia, five allures' and features 50 sparkling pieces, 23 of which can be worn in different ways.
Diamond-drenched pendants, brooches and earrings can be detached and refastened in various forms depending on the whims and fancies of the wearer. The result is elegant and oh so Coco Chanel: as the founder once said herself, "classy and fabulous."
Mademoiselle Gabrielle is known to have admired the camellia over other flowers because of its simplicity. She often had one fastened against her now-iconic little black dress, as evidenced by photographs dating back to 1913.
For 1.5, the motif, set mainly in white gold, is unexpectedly vibrant through the use of sky-blue sapphires, royal-red rubies, and quartz. A move away from previous camellia-inspired collections, which celebrate the late founder's penchant for monochrome, 1.5 is inescapably playful.
The Révèlation Diamant necklace, for example, can be worn in five different ways. Its central diamond depicting a camellia is detachable, allowing for it to be worn as either a brooch or hair pin; it can even be fastened onto a belt.
The Rouge Tentation ring can also be worn as a brooch, and comes with additional diamond petals to make it bigger. Simultaneously traditional and modern, 1.5 strikes the perfect balance between the past and the present.