Secret Ingredient: What Powers Luxury Skincare Brand La Prairie
Beauty
December 20, 2017 | BY Kate Springer
Harnessing the science of cellular therapy, La Prairie's top-secret Cellular Complex promotes anti-ageing with noble ingredients
La Prairie Focus
Anti-ageing skincare products are ubiquitous today, but in the 1930s, the science of skincare was in its infancy. A glandular transplant specialist, La Prairie founder Dr Paul Niehans pioneered a skincare philosophy that has withstood the test of time.
Niehans believed that the key to anti-ageing could be found at the cellular level. All he needed? The right mix of potent ingredients that would boost the skin's natural renewal process.
In 1931, the pioneering scientist introduced his revolutionary live cell therapies at Clinique La Prairie, a holistic medical and wellness retreat on the Swiss Riviera. Word spread and, soon enough, the clinic attracted a steady stream of royals, artists and celebrities from around the world.
Over the years, Niehans treated a long list of VIPs, including Pope Pius XII, Charlie Chaplin, Sir Winston Churchill, Charles de Gaulle, Pablo Picasso and even Marilyn Monroe—all seeking out the Father of Cellular Therapy and his "Revitalisation" treatments (which injected humans with fresh animal cells, the aim being to boost the immune system and slow the ageing process.)
La Prairie skincare wasn't officially founded for another 47 years but, by then, the brand already had a reputation for its state-of-the-art approach to health and skincare. Still today, the luxury collections are developed based on the groundbreaking science of cellular therapy.
The Caviar Collection, Platinum Rare, Swiss Ice Crystal, Radiance... every product revolves around a central active ingredient: the Cellular Complex. A feat of biotechnological engineering, the exclusive complex injects new life into tired cells, jump-starting a natural renewal process.
The recipe has been a secret for more than 40 years, and no scientist at La Prairie knows the formula in its entirety. To keep it under wraps, the process is split among three labs and hundreds of chemists who work to improve the technology.
While the exact combination is hush-hush, we do know that the Cellular Complex works in tandem with skin-nourishing, age-fighting noble ingredients, such as caviar, platinum and gold.
A gift from the sea, caviar not only lifts and firms skin but evens out skin tone and adds structure—crucial for a younger-looking complexion. Meanwhile, noble gold contains pure powder and pigments that result in a luminous glow. And not to be outdone, powerful platinum boosts the skin's structure and integrity with rejuvenating peptides (the building blocks of skin-tightening proteins).
Drawing from the brand's long heritage as a daring medical pioneer, La Prairie continues to improve the Cellular Complex as new scientific advancements become available. While the proprietary complex might morph over time, some things at La Prairie will never change — the Swiss brand's minimalist aesthetic, rigorous standards, and the promise of timeless beauty.
Discover more at laprairie.com.hk
Trending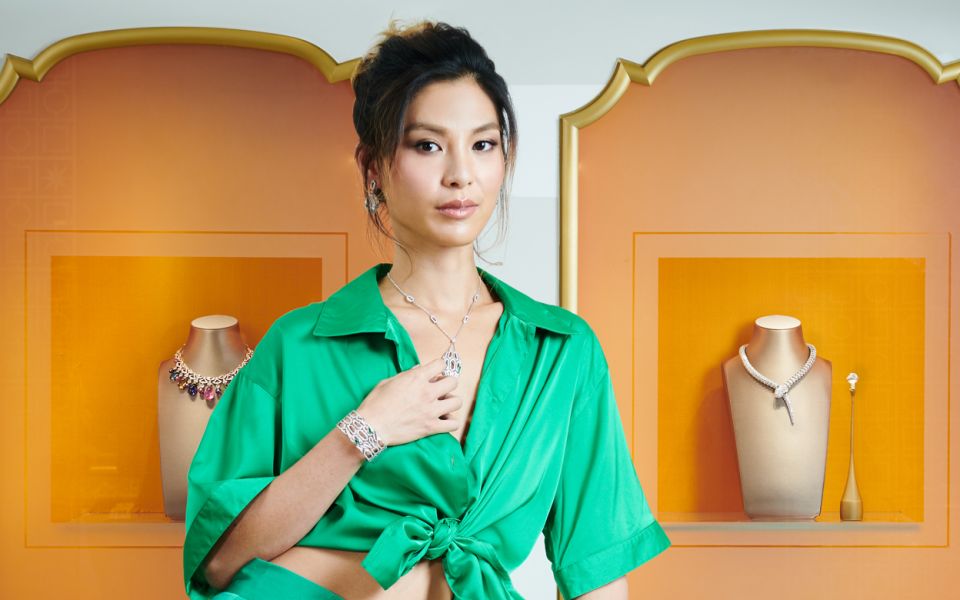 From Rome To HK: 5 Family-Friendly Destinations In Rome
October 9, 2018 | BY Hong Kong Tatler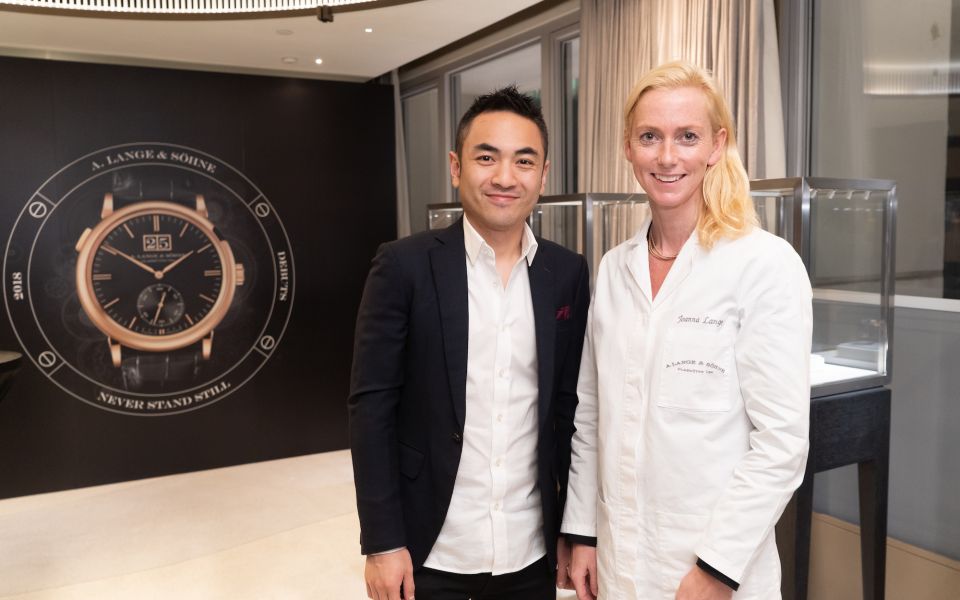 A Lange & Söhne Connoisseurs Akademie
October 8, 2018 | BY Christian Barlow
photo_library
Pacific Place Takes Shoe Lovers On A Historical Journey
October 3, 2018 | BY Hong Kong Tatler
Creating Memories at The Krug Room: A Private Dinner with Victoria Tang-Owen and Christopher Owen
October 2, 2018 | BY Hong Kong Tatler
photo_library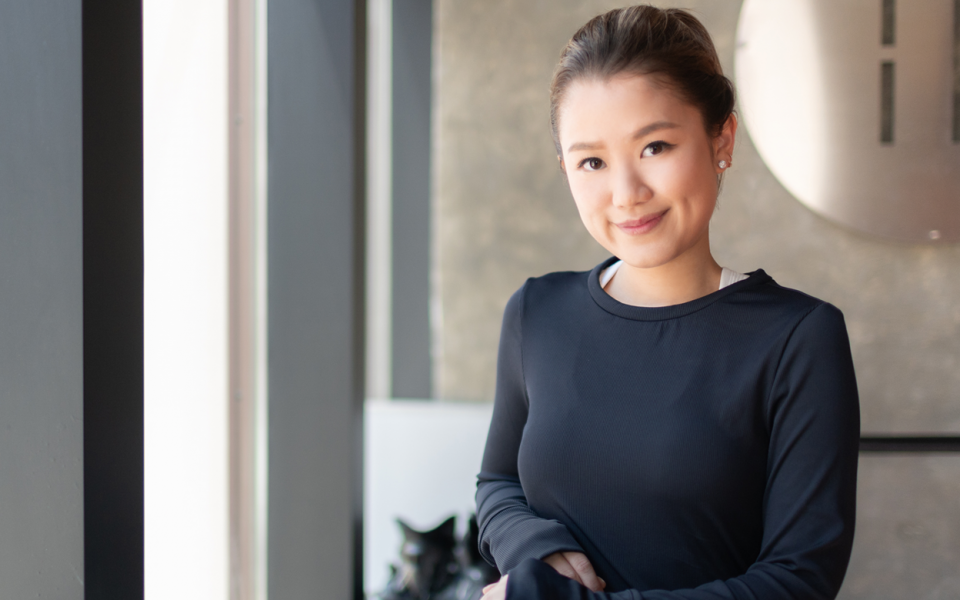 Working Out With Pearl Shek of Apinara Hong Kong
September 28, 2018 | BY Hong Kong Tatler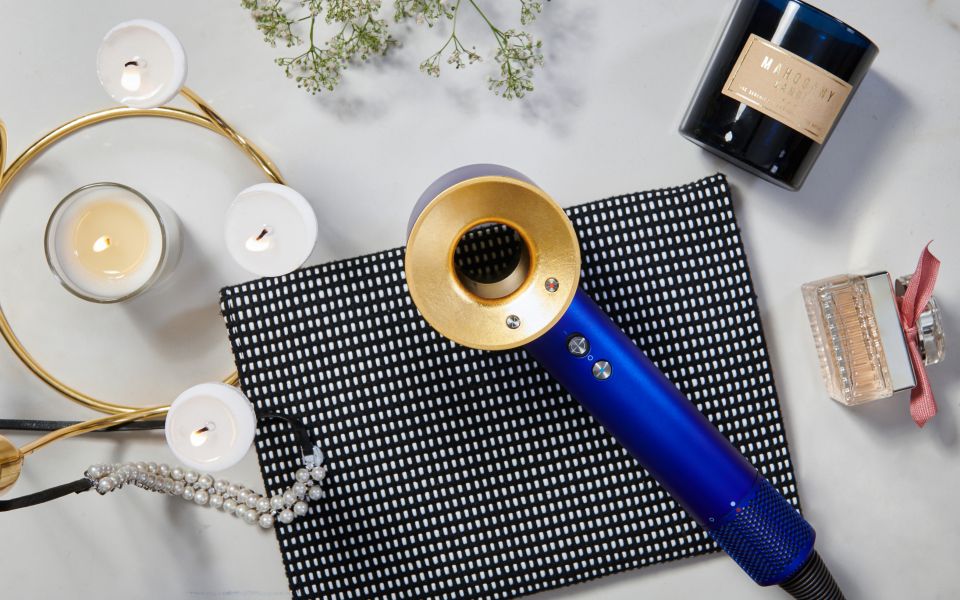 The Dyson Touch: The Gold Standard Of Hair Dryers
September 28, 2018 | BY Benjamin Fitzgerald