#SocialMediaEtiquette for the Bride and Groom
Weddings
January 5, 2016 | BY Elisabeth Galvin
Your wedding is an event to be savoured forever. In this day and age, social media is also likely to play an integral part of the festivities, requiring keen attention to proper protocol
About a decade ago, the proper way to handle social media wasn't even a blip on people's radars when thinking about a wedding—except perhaps deciding whether or not to invite your Friendsters. But in the modern age, it's something you have to consider as your big day is approaching. British etiquette expert and author William Hanson explains, "When used properly, social media can be a great way to mark a wedding. But always keep in mind that good manners are selfless, rather than about yourself." In the first part of our social media etiquette guide, we look at some tips for the bride and groom to make their wedding social-media perfect.
---
Engagement
Don't change your status on Facebook, Twitter or Instagram before informing your parents, family and close friends. People will be understandably upset if they hear the news second-hand.
Wedding party
Seeing your best friend's face when you ask her to be a bridesmaid is a priceless moment only to be enjoyed by asking her personally—preferably with bubbles at hand. A hastily fired-off WhatsApp message trivialises such an important question.
Invitations
Weddings are still highly formal occasions and require a paper invitation rather than an email. "A proper invitation through the post is harder to ignore and will mean your guests treat the event with the respect it deserves," says Hanson.
Gift registry
Wedding lists are almost always electronic these days—and that's perfectly fine. What's unacceptable is appearing greedy; wait until you are asked before sharing details. Posting a link to your registry as your Facebook status is a serious faux pas.
Inspiration
Building mood boards on Pinterest can help a couple create a theme that can be shared with interested guests, or those who can't make it but would love to share in the fun. Note that "interested" is the operative word here—be aware that not everyone cares that you've decided on a drone for the photos or found the perfect Mason jars. "Use social media sparingly," says Hanson. "It should be quality rather than quantity."
Planning
Social media is invaluable for sourcing everything from florists to hairdressers and caterers. Most brides will be delighted to share tips through Facebook, and tech-savvy vendors will have Twitter feeds and LinkedIn profiles.
Pre-wedding posts
Instagram and Facebook snippets can add to the anticipation of your day, but be mindful of followers who aren't invited. Be selective about what you post—we're talking colour schemes, favours and flowers, rather than your vows or (horror!) your gown. Never reveal all.
Blogging
If you're enjoying every minute of your preparations and want to look back on it fondly, rather than everything being a blur, you can write about the experience and share it with your guests—and beyond. "Blogs are all so very different in terms of voice and style, which is what makes them so appealing to different niche markets. A personal story captures a reader's interest," says Lucy Campbell, an award-winning blogger. If it's a public site, don't include others' details without asking first, make sure you spell company names correctly and check your facts if you want credibility.
Hen and stag nights
These are likely to be far less formal than the big day, so email, WhatsApp or Facebook invites for guests are perfectly acceptable. However, when it comes to documenting the evening, think before you post. "Ensure no one could be offended by a comment or picture," advises Hanson.
Wedding day rules
Twitterati Kim Kardashian and Kanye West famously banned guests from using social media during their nuptials. "If it's your wedding, it's your call," says Hanson. "It's hard to enforce a ban—but you can certainly ask nicely." A discreet way to let guests know is through the wedding party or by using signage at the venue.
Live-Tweeting your wedding
US-based company Tweet the Bride sends social media artists to weddings to upload rolling images that are instantly available on Twitter and Instagram. If you're keen for this sort of coverage, make this clear to the guests in your invitations—especially to older members of the party and those with children. However, you absolutely must not let social media coverage take over the most important part of the day: your marriage ceremony.
Honeymoon
This should be a completely private holiday between you and your partner. Tweeting, Facebooking and Instagramming can at best appear immature and, at worst, boastful. Lose yourself in each other as Mr and Mrs—you'll be back in the real world again soon enough.
As newlyweds
When your wedding photographer shows you all those gorgeous shots, it's only natural you'll be desperate to share them—and relive the day all over again. Always check first with the photographer, although they are likely to welcome the publicity. Be mindful of what you want to achieve. Posting hundreds of shoe, food and flower shots—and none of your guests—sends a rather egotistical message. "My golden rule is to pause before you post," says Hanson. "Good manners are about thinking of others, not yourself."
Trending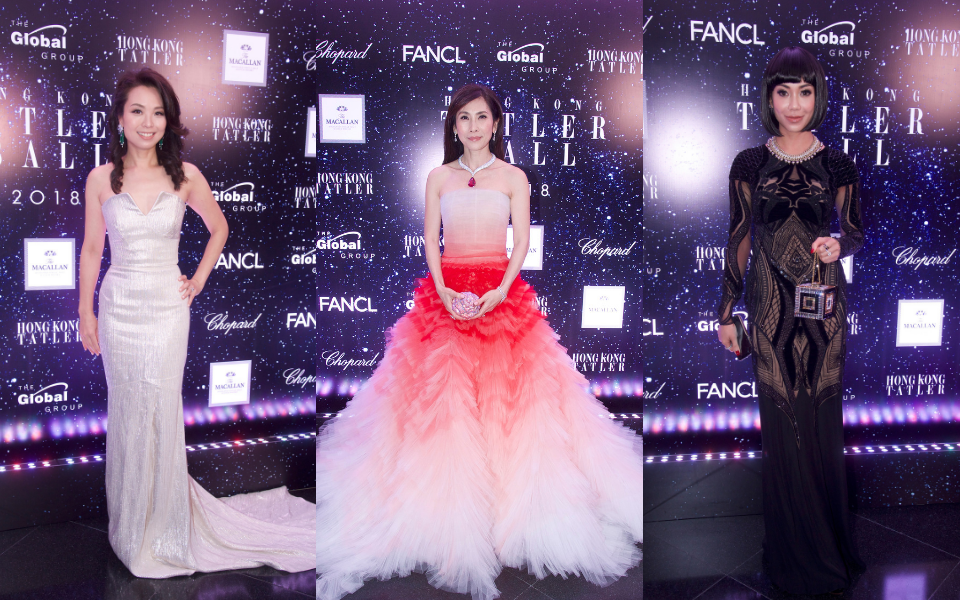 Hong Kong Tatler Ball 2018: Best Dressed Women
September 17, 2018 | BY Hong Kong Tatler
photo_library
Inside The Ballroom At The Hong Kong Tatler Ball 2018
September 17, 2018 | BY Alexandra Purcell
photo_library
Inside The Cocktail Reception At The Hong Kong Tatler Ball 2018
September 16, 2018 | BY Alexandra Purcell
photo_library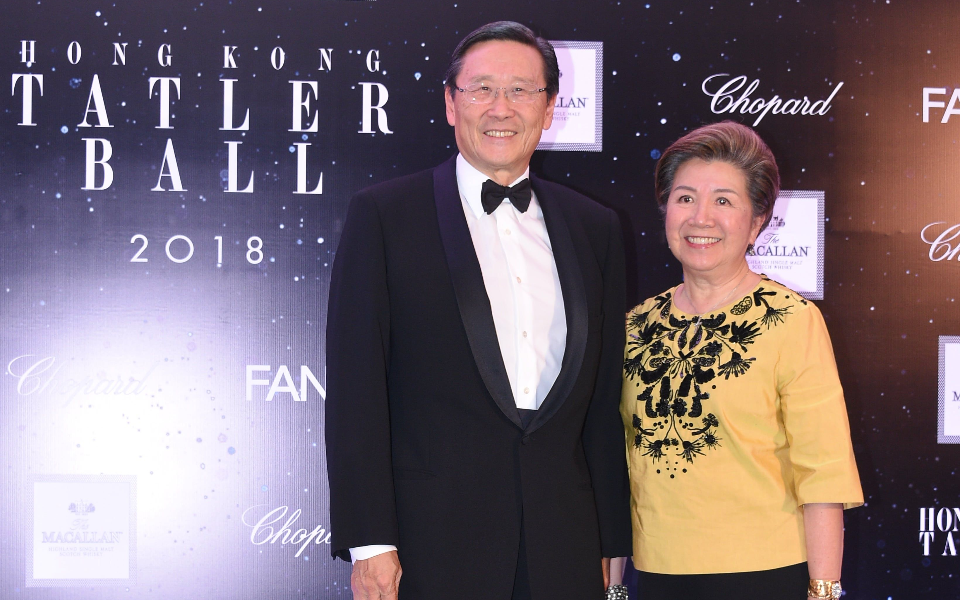 Live From The Red Carpet At The Hong Kong Tatler Ball 2018
September 16, 2018 | BY Alexandra Purcell
photo_library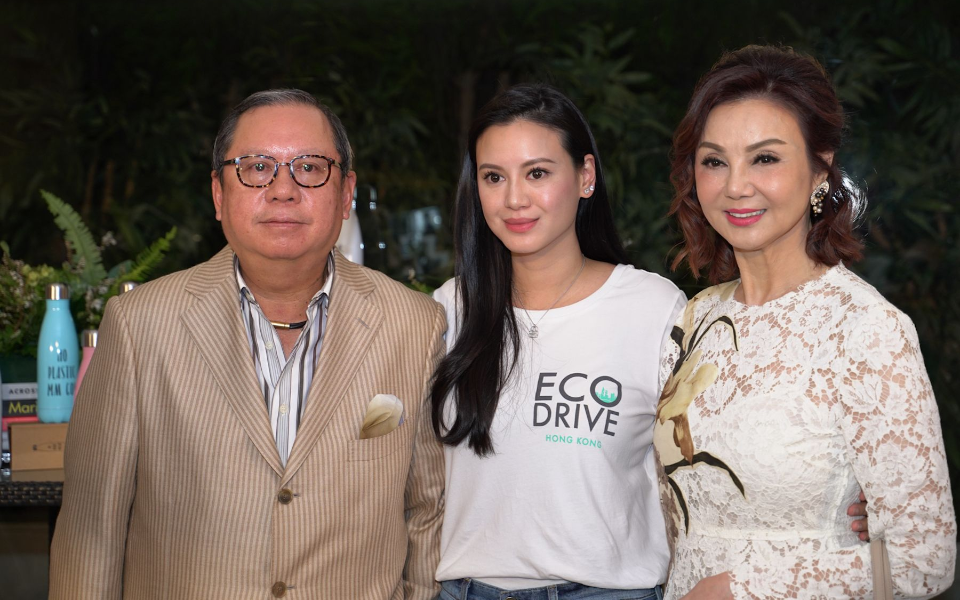 EcoDrive Private Screening: Start Small, Start Now
September 14, 2018 | BY Alexandra Purcell
photo_library
From Rome To HK: 5 Best Places To Eat In Rome
September 13, 2018 | BY Hong Kong Tatler