Milan Fashion Week Highlights: Liu Wen & Giuseppe Zanotti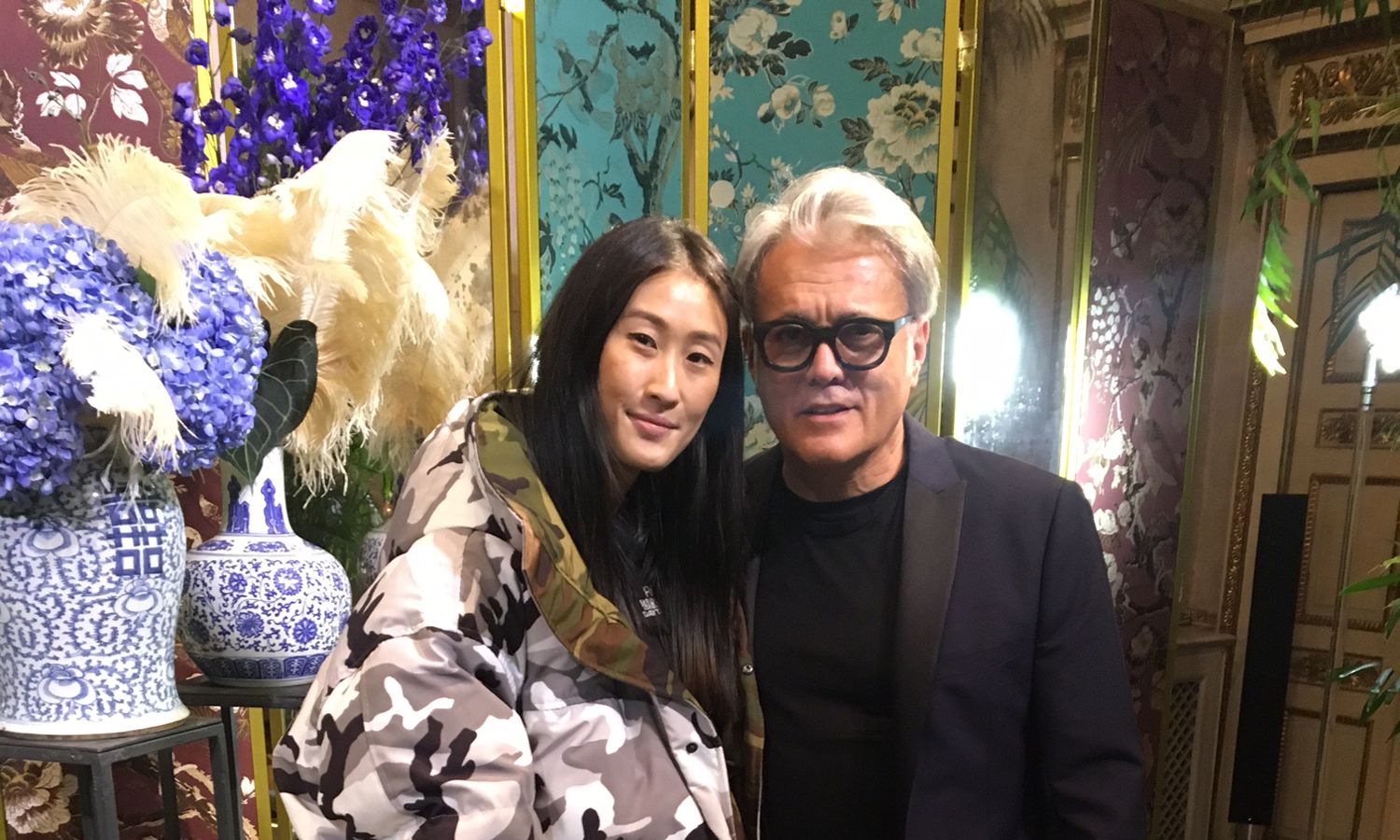 Our fashion director takes us through the fourth day of shows—everywhere from Bottega Veneta to Jil Sander
Today on our fashion director Justine's agenda: a few shows with some presentations all around town. From spotting Liu Wen on the runway to catching up with Giuseppe Zanotti himself, there's no shortage of beautiful shoes to see or famous faces to run into. First stop, Bottega Veneta.
Rise and Shine
Always elegant and always feminine, the Bottega Veneta show was a joint men's and womenswear show from the designer Tomas Maier—joint shows have become increasingly common in fashion weeks. A favourite look included this blush coat worn by Liu Wen.
Seeing spots
Those of you who know me know I can't resist a good leopard print. Jimmy Choo has even devised their own animal pattern crafted from velvet on their signature Lockit bag.
Sparkle in stride
Next up was a visit to the Rene Caovilla showroom to see designer Edoardo Caovilla and CEO Franesco Francavilla. Edoardo's favourites for the season? Patchwork mink sandals with a crystal heel—va va voom!
Room with a view
The impossibly beautiful view from the Rene Caovilla showroom, complete with a terrace! It doesn't get much better than this.
Welcome to the Jungle
Popped by the Paula Cademartori showroom to preview her next collection for fall. She takes a fresh approach to her signature handbags with pops of colours and jungle-inspired embroideries.
The Haute Pursuit
Ran into Vanessa from The Haute Pursuit on the way out of the showroom. She's no stranger to the street style cameras, as you can see here.
Come together
Making a political stance at a fashion show can be sometimes seen as awkward but Missoni took a stand today for human rights in an endearing and genuine way. Models, clad in heritage patchwork and striped knits, wore pink beanies which represented unity and strength.
Giuseppe Zanotti
Got the chance to catch up with shoe designer to the stars, Giuseppe Zanotti, during the afternoon at his presentation. Just which stars? We caught a glimpse of Olivia Palermo on the way out.
Oriental Express
One of my favourite styles at his presentation—metallic suede stretch bootie with a crane engraved on a wooden heel.
All red, all the time
Wrapped up the day with the Jil Sander show. Boxy shoulders were a key message as were chunky rubber soled shoes. Red is a predominant colour this season, so stock up!
Check out Milan Fashion Week Highlights from Day 1, Day 2 and Day 3. Be sure to follow @justinelee425 and @hongkongtatler for the latest updates.