Milan Fashion Week Highlights: Marni, D&G and Jamie Foxx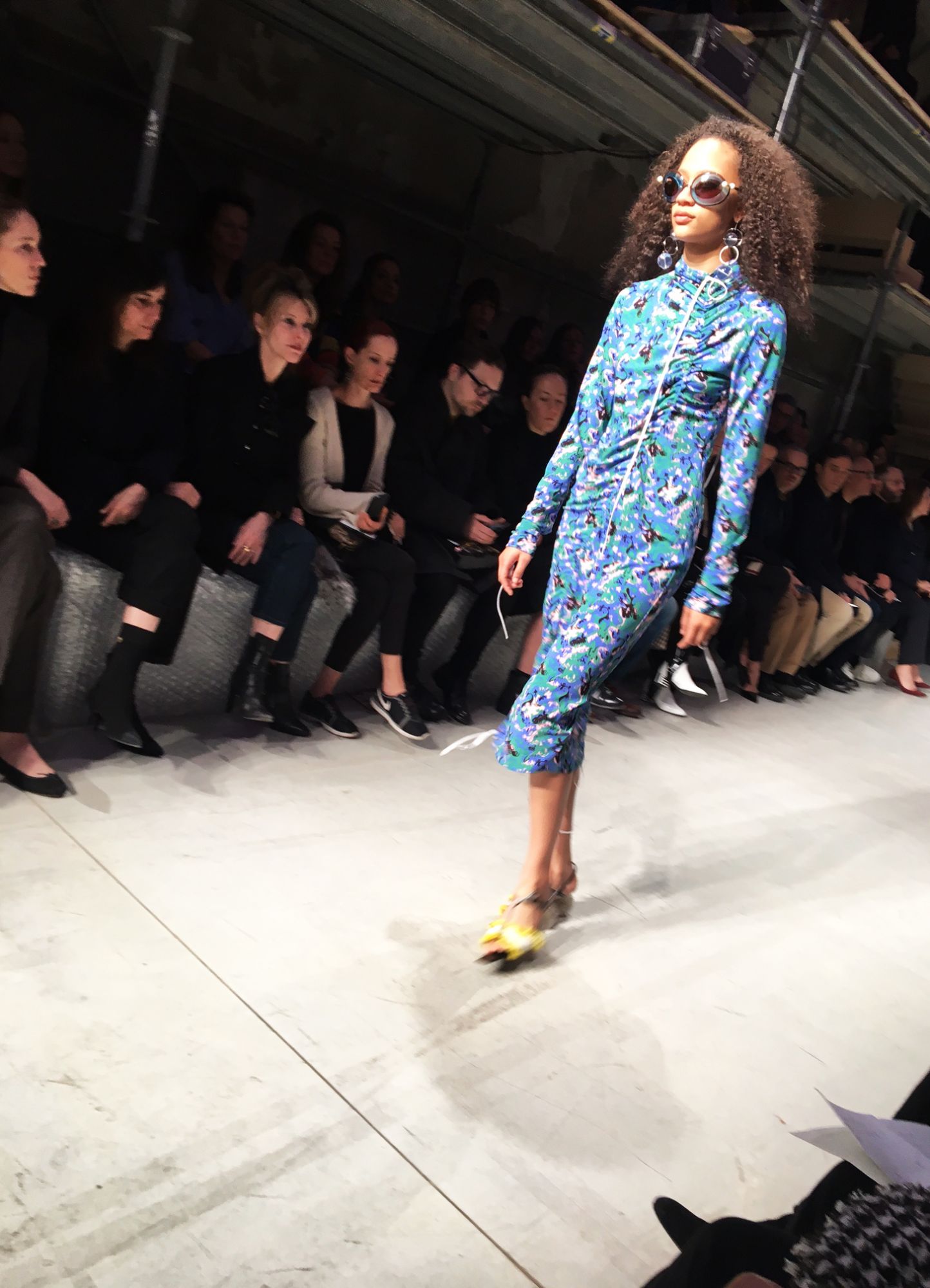 The final day of Milan Fashion Week ended with a bang
Our fashion director Justine Lee's final day at Milan Fashion Week was jam-packed with exciting things from Marni and Dolce & Gabanna to fancy dinners and after-parties.
Funky Fresh
Francesco Risso's debut women's collection for the house of Marni was a great show to start the day. The quirky combination of accessories and floral print was spot on.
Friends & Family
This season, Dolce & Gabbana invited friends and family to walk the catwalk alongside models. The star-studded line up included second-generation actors including Pamela Anderson's son Dylan Lee, Jamie Foxx's daughter Corinne, as well as Song of Style's Aimee Song. Friends of the house—Dolce campaign girl Vittoria Ceretti and her mother, Francesca Lazzari--closed the show.
Hong Kong Represent
Our December 2015 cover star, Candy Chuang, represented Hong Kong for the Dolce & Gabbana show. She married her husband, Neville Kotewall, in Septmber 2015 in a beautiful Dolce & Gabbana Alta Moda gown, and has stayed close friends with the designers ever since. Here she is backstage with her look card in the changing area.
Sora Choi for Ferragamo
Sora Choi is a Korean model on the rise who has even been listed on models.com's The Hot List. She's snapped on the runway just as much as she is off. Here she is wearing one of my favorite looks for the shows at Salvatore Ferragamo—part of new designer Fulvio Rigoni's second women's collection for the brand.
Sora Choi's Street Style
… and here she is getting shot right outside the show 15 minutes later! This is a great example of what it's like outside the shows during fashion week— cameras galore.
Berry Good
Shows are done, and my final meal in Milan is spent with the fantastic crew from Brown's Fashion. Hosted by Holli Rogers, the designers from The Attico, Giorgia Tordini and Gilda Ambrosio, and Oscar Tiye's Amina Muaddi at Al Baglioni on Via Senato—it proved just the place to be. Vogue's very own Anna Wintour was sitting just two tables away with Baz Luhrmann, and Miuccia Prada was in the next room!
After-party with Jamie Foxx
Going home straight after dinner on my last night in Milan would be a waste. I hopped over to meet Candy Chuang and Nick Troedson at the Dolce & Gabbana after party, which was packed with the stars who walked the show and other notable celebs. We saw Jamie Foxx party alongside his daughter, bopping heads to House of Pain's Jump Around.
Check out Milan Fashion Week Highlights from Day 1, Day 2, Day 3 and Day 4. Be sure to follow @justinelee425 and @hongkongtatler for the latest updates.