The Top 4 Makeup Looks for #HKTatlerBall2015
Beauty
September 16, 2015 | BY Joanna Lam
We're counting down to three days until the Tatler Ball – kick off the party season by perfecting your looks at the event
While you may have finally picked out your ball dress, clutch, accessories and shoes for the long-awaited Hong Kong Tatler Ball, it's time to play around with different beauty looks to match your outfit of the night.
Ranging from a classy red-carpet look, a statement-making style to a girl-next-door impression, we have picked out our favourite four trends for you to work it at the ball this Saturday.
---
Timeless Glamour
Why We Love It: A sprinkle of glitter here and a dash of gold there – nothing beats a classic old-time glamour look in a party, and this look perfectly encapsulates this year's theme of Let It Shine.
---
How To Work It: Stand out from the crowd with a perfect balance of glitz and smoke. Make a statement with striking red lips by Guerlain (Kisskiss #345), and let your eyes do the talking with the velvet hues in Gucci's eye magnetic colour shadow quad.
For glam nails, embellish them with YSL's fall couture metal manicure set, or go dark and glossy with Giorgio Armani's nail polish in mauve.
---
Sweet Chic
Why We Love It: Minimalistic and elegant, this enchanting look shows off your beauty with a subtle blend of rosy shades and pastel hues.
---
How To Work It: To create this look, adorn your eyes with the charming colours in Dolce & Gabbana's eye shadow quad and add a delicate nude rose shade on your lips with Chantecaille's lipchic lipstick (patience).
For a playful touch, these cute Magic smoky pencils by Estee Lauder will come in handy. Lastly, don't forget to add a sweep of radiant pinky blush by Tom Ford's eye cheek shadow (03 Peach Ombre) along the cheekbones.
---
A Touch of Fall
Why We Love It: Embrace autumn with a blend of earthy and beige tones and a dash of metallic shades for an edgy twist.
---
How To Work It: Create a smoky brown eye with YSL's fall couture palette metal clash, and to further enhance your complexion, Chantecaille's protect the wolves eye trio offers a range of shades from deep black to warm pewter.
Add a pop of colour to your cheeks with Gucci's face sheer blushing powder (#80 Cherry Nectar) and adorn your pout with Chanel's rouge allure velvet (#51 La boulversante).
---
The Ice Queen
Why We Love It: Go big or go home. Make a bold statement with an audacious blend of blue shades, and create a dramatic look in style.
---
How To Work It: Create a pop of colour by lining both your top and lower lash lines with a bright liner. For a more effortless look, smudge the blue shades and highlight with the metallic hues in the Six colours eye shadow beaugrenelle by Guerlain.
If you're looking for a striking monotone look, go for Estee Lauder's eye defining eye shadow in Infamous Orchid. Pair with a nude lip to make those eyes even more of a statement and give yourself a simple and sleek manicure with Giorgio Armani's nail lacquer in Bleu D'armani.
---
Trending
Moncler's Genius Pop-up Cocktail Party
October 16, 2018 | BY Alexandra Purcell
photo_library
Les Mondes de Chaumet Cocktail Party
October 15, 2018 | BY Alexandra Purcell
photo_library
Transform Your Complexion With Lancôme's New Absolue Collection
October 15, 2018 | BY Hong Kong Tatler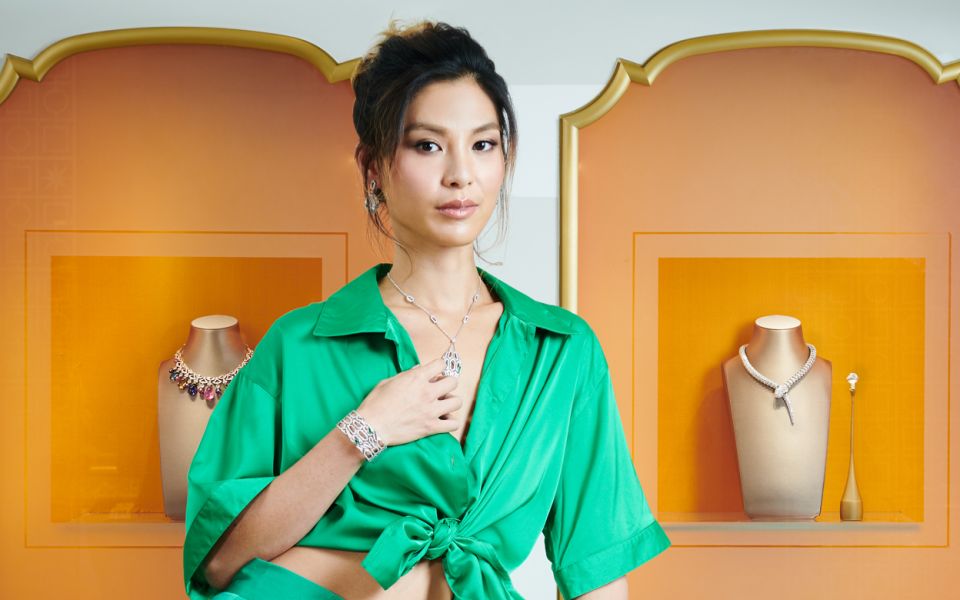 From Rome To HK: 5 Family-Friendly Destinations In Rome
October 9, 2018 | BY Hong Kong Tatler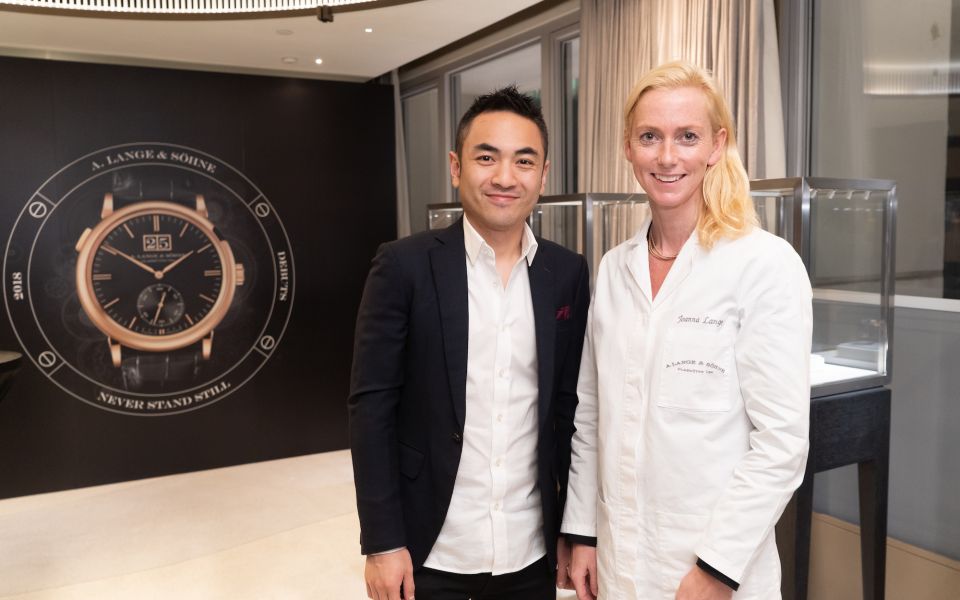 A Lange & Söhne Connoisseurs Akademie
October 8, 2018 | BY Christian Barlow
photo_library
Asia Miles Presents: Up Close With Dragonfly's Ashley Sutton
October 3, 2018 | BY Hong Kong Tatler
play_arrow