Tim Bourne Of Bonhams Shares 5 Tips For Collecting Vintage Watches
With almost 30 years of experience in the watch auction industry, Tim Bourne knows a thing or two about what makes a quality timepiece. In 1997, he was one of the first to bring watch auctions to Asia and just recently, he's taken on the role of International Director of Watches, Asia at Bonhams.
In light of his new position, we sat down with Bourne to find out what collectors should look for when it comes to vintage watches:
1/5 Old doesn't always mean expensive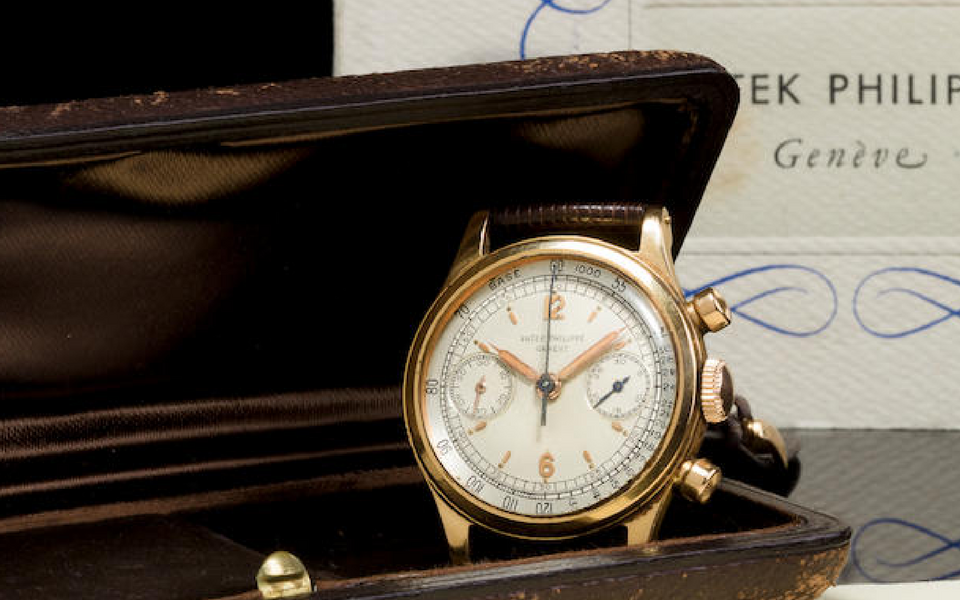 "Collectors immediately think that because a watch has age and is considered as vintage, that it has considerable value. Sadly, that is not the case," Bourne explains. "For a vintage watch to have collectability and value, it will need to possess a respected brand name. Most importantly, it needs to be totally original, and the condition must be at least an eight out of ten."
2/5 What to look for
3/5 Research goes a long way
"Do your homework and research first. Choose the brand and look for watches in exceptional condition. With vintage watches being mechanical, over time various parts will have become worn and therefore it is crucial to make sure that everything can be as original as possible."
4/5 Make it uniquely yours
"Passionate collectors must buy pieces that they are drawn to and that reflects their personality and character. That is vital," Bourne explains. "The collection then will be one of great interest to all who can share it. If the collector has been fortunate to make it financially interesting and worthwhile then that is a wonderful bonus."
5/5 Why vintage watches are worth it
"Not only are the designs timeless and classic, but the proportions, balance and overall artistic impact are beautifully pleasing to the eye," says Bourne. "Often, the likelihood of someone else having the same watch will be remote, especially when each example of a certain model will differ slightly in appearance to that of another, due to the varying colours and patination of the ageing process."
See also: 6 Perfect Watches For Every Occasion