Top 5 Fashion Design Schools
We select the top fashion design schools from around the world
Stepping into September, a new school semester starts for students and it also means that it's time to change into our autumn wardrobe. As you go through the different collections by your favourite fashion designers, Asia Tatler has identified where they went to school, henceforth singling out some of the best fashion designs schools from around the world.



---
Parsons The New School For Design, New York

Established in 1896, Parsons The New School For Design is one of the best cradles for cultivating talented designers and artists as it is located in one of the world's fashion capitals, New York. In 1920, it was the first art and design school in America with a branch in Paris called the Parsons Paris School of Art and Design. Today, it also has academic partnerships with Columbia Business School in the United States and the Kanazawa International Design Institute in Japan. Fashion designers such as Donna Karan, Marc Jacobs, Anna Sui, Tom Ford, Issac Mizrahi, Marciso Rodriguez and Peter Som are some of the names among the long list of prominent alumni.

Local graduates:
Maya Lin, Melissa Fok, Victoria Law

---
Fashion Institute of Design and Merchandising, Los Angeles

The Fashion Institute of Design and Merchandising in Los Angeles is a private college that focuses on educating students in the fashion and entertainment industry. In the past 40 years, they have helped launch the careers of over 40,000 graduates, which include famous designers such as renowned wedding gown designer Monique L'Huillier, costumer designer Mona May and fashion designer Santino Rice.
Check out the bicylce designs from fashion brands here.
---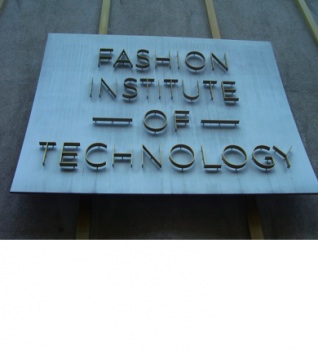 Fashion Institute of Technology, New York
Also located in New York is the Fashion Institute of Technology (FIT) of the State University of New York. Apart from providing programs in fashion design, FIT also offers a large variety of fashion-related degrees such as fashion marketing, business, textiles and visual arts. Some of the prestigious graduates from FIT include Calvin Klein, Reem Acra and Brian Atwood.

Additionally, the Museum at FIT is definitely a treasure trove for all fashionistas. The Museum is renowned for its innovative and award-winning special exhibitions and its permanent collection encompasses over around 50,000 garments and accessories from the 18th century to the present to let visitors know how fashion revolutionized in time.

Local graduates:
Magdalene Lee, Winnie Fung
---
Central Saint Martins College of Art and Design, London

As a result of the merger of Central School of Art and Design and the Saint Martins School of Art in 1989, the Central Saint Martins College of Art and Design is one of the world's largest providers of art and design education. Apart from degree courses, it also offers short courses for beginners to step into the world of fashion design, and professionals to sharpen their skills. Notable alumni include John Galliano, Katharine Hamnett, Stella McCartney, Alexander McQueen and Francesca Versace.
Local graduates:
Victoria Tang
---
Bunka Fashion College, Tokyo

Bunka Fashion College, located in Shinjuku, Tokyo, is one of the most prestigious Japanese colleges that specialises in teaching fashion design. Founded in 1919, it was first a dressmaking schools for girls and helped popularised western style garments among Japanese. The Bunka Fashion College contributes greatly to the development of Japan's fashion industry by publishing So-en, Japan's first fashion magazine and nurturing talented designers such as Yohji Yamamoto, Kenzo Maruyama, Tsumori Chisato and Junya Watanabe.
---