Top 6 Summer Skincare Tips Beauty Gurus Swear By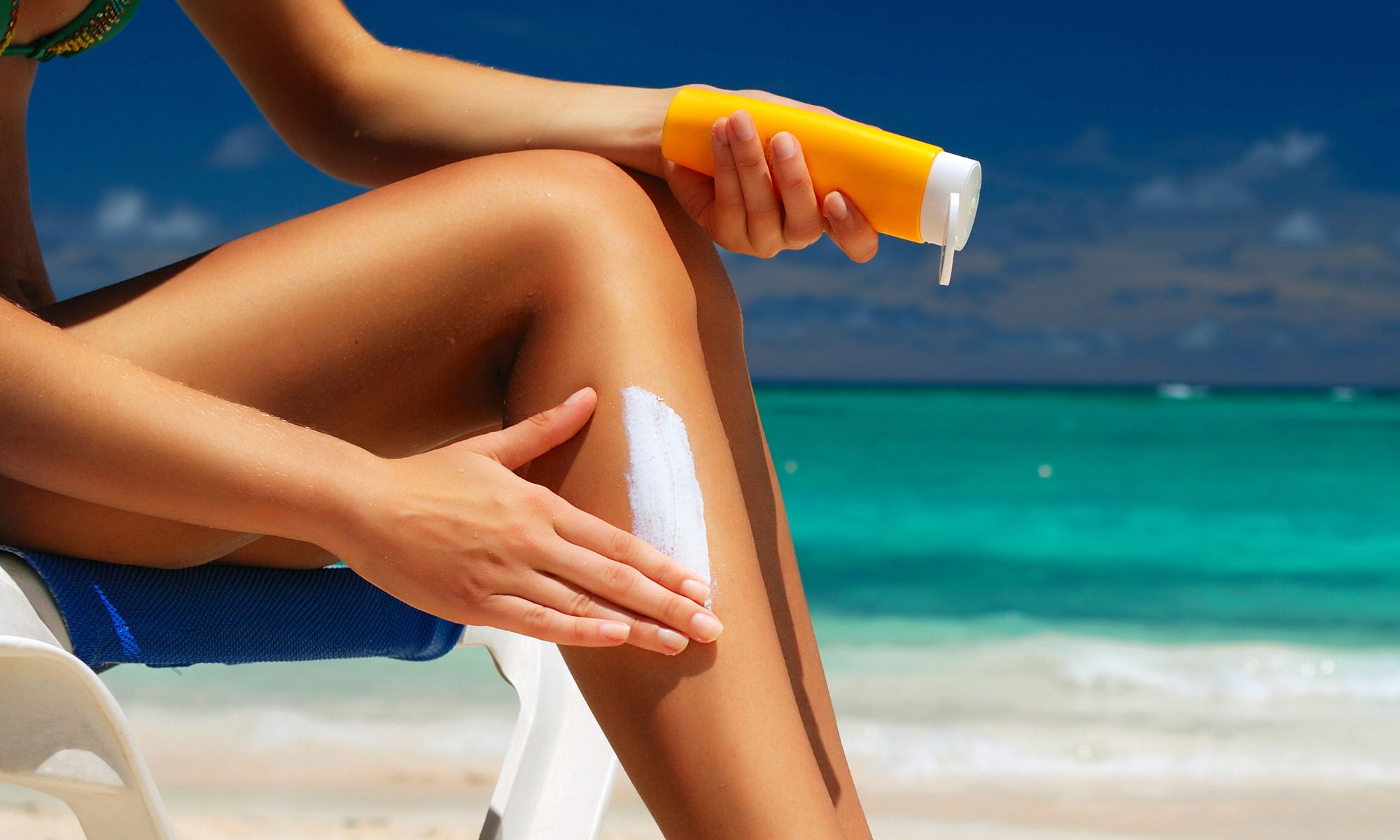 Here are the secrets to mastering a fresh-faced look and dewy complexion all summer long
Fighting to keep complexions clear, oil-free and refreshed may seem like a losing battle in Hong Kong's unforgiving summer. Not only that – when we scroll through our Instagram feed and spot people looking perfectly radiant in their #NoFilter selfies during summer, our first thought is "totally unfair." Second thought: "exactly how do they pull it off?"
While it's tempting to spend the summer in the chilly embrace of air-conditioning, missing out on all the fun al fresco soirees due to the fear of breakouts and flushed skin is not on our agenda. Rather, why not spend time taking notes on how to tackle humidity with the right skincare regimen?
This, of course requires expert advice from beauty gurus, like Nicole Lam, Estee Lauder Senior Education Manager and Marian Woo, renowned makeup artist. Lucky for us, they have created a cheat sheet to complexion problem-solving and having a fresh-faced summer.
---
Update your beauty wardrobe
We all know that irritating feeling when our faces break into sweat minutes after we apply face cream in the summer. Chances are, this calls for a change in your skincare collection to more lightweight options.
Woo highlights the importance of finding the right skincare and cosmetics during different seasons. "If you have oily skin, it will be best to use a water-based skincare line and matte-finishing foundations," she adds.
To avoid skin irritations, Lam suggests applying products with high moisture level or those which contain natural ingredients, in order to better calm and soothe our skin. "It is also worth investing in beauty products that contain exclusive formulas in helping skin to adapt to huge temperature differences between the freezing cold air-conditioned areas to sweltering heat outdoors," advises Lam.
---
Use facial mist
Constantly sporting a sweaty, red and flustered look in the summer days? We feel your pain. If you haven't yet discovered the smoothing and refreshing beauty creation known as the face mist, it's time to take note.
"Cooling mist can lower our skin's temperature and to refresh our skin," says Lam. "But it's crucial to be aware of the formulations and ingredients contained in the mist, as most of them in the market tend to only offer the cooling effect but doesn't provide the sealing or hydrating benefits which accelerate the dehydration in our skin." She recommends Estee Lauder's new Micro Essence Aquaceuticals mist, which provides a refreshing result as well as creating a protective veil of hydration that helps protect skin against drying effects.
Woo, on the other hand, only goes for organic facial mists, and one of her favourites is Herbivore's Rose Hibiscus Hydrating Face mist. Featuring plant-based and all-natural ingredients, the mist reduce redness and rehydrates your skin with coconut water, hibiscus flower, rose and witch hazel.
---
Exfoliate diligently
Clogged pores and black heads on your face? Face scrubs are not just for the drier winter season.
"Exfoliation is one of the key steps to maintain a healthy skin, as it truly helps to clear and purify all the dirt in pores to boost skin's breath freely and activate skin's cell renewal to amplify skin's product reception to an optimal level," says Lam. "In addition, it helps to remove all dead skin cells on surface so as to reveal its own younger skin cells from lower layers which make your skin looks and feels much younger and more supple."
When it comes to mastering your face scrub routine, use at least once or twice a week with circulation motion and rub not more than 1 minute on skin. Avoid fragile, thin skin and the eye area.
---
Get your mask on
The key to obtaining maximum results from the face scrub is to apply a face mask afterwards in order to tighten the pores on your face. Woo recommends using natural and mild aloe vera masks as well as avoiding those that contain heavy serum in order to prevent excessive grease remaining in your complexion after application. For masks with deep-cleansing effects, Sulwhasoo's Clarifying Mask is a gentle yet effective peel-off option to lift impurities and dead skin cells to detoxify and clarify, adds Woo.
"Clay masks as well as high concentrated hydration gel or cotton masks are also good for the hot and humid climate," remarks Lam. "If you can't afford the time to indulge your skin, go for an overnight mask to boost the moisture level as you enjoy your beauty sleep under air-conditioning."
---
Sun-fighting in style
As much as we love the beach, it's not a good look to turn up at work like an Oompa Loompa few days later. A sunburnt complexion is not only unattractive, it also ages our skin or creates excess melanin, says Woo.
"Since the UV is extremely very strong in summer, sunscreen is definitely crucial to protect our skin from ageing," highlights Lam. "Go for a light and water-resistant version with high SPF. For better results, apply sunscreen an hour prior going out and reapply again in one to two hours if you are staying outdoors. The sunscreen formula could be contained in a compact used over the makeup or apply on bare skin in liquid form."
For a feather-light and barely-there texture, try out Woo's go-to sunscreen Shiseido, Urban Environment UV Protection Cream Plus, which provides exceptional hydration while protecting against external aggressors such as UV rays, dryness and air pollution. It can also be used as a makeup base for a beautiful foundation finish. It's also easily removed with daily cleanser.
---
Common mistakes to avoid
"I find that some people often apply way too many layers of product in their skincare routine," says Woo. "I'm a strong believer in less is more, and I try to use as much organic beauty products as I could. Yet if serum is a skincare essential for you, then opt for Helena Rubinstein Powerful Youth Grafter Serum," she adds. Aside from solving ageing signs such as wrinkles and dullness, the product also offers strong anti-free radicals protection.
Lam, on the other hand, often find people over-cleansing their skin in the hot and humid climate. "Scrubbing our complexion excessively may damage our natural moisture protection film, causing our skin becoming more and more irritating," says Lam.
---