Meet The Dynamic Duo Behind Fashion Brand Yat Pit, Jason Mui And On-ying Lai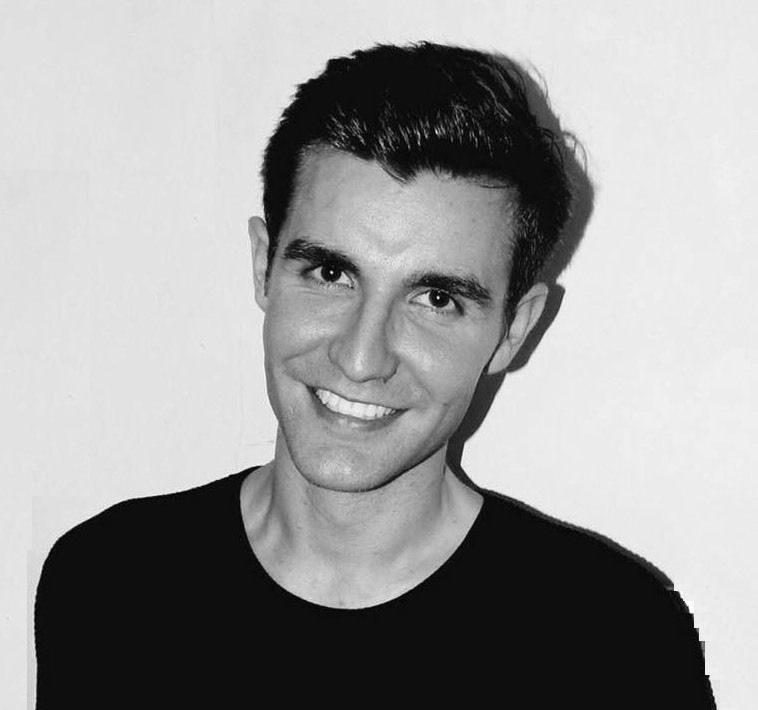 By Oliver Giles
August 11, 2020
Fashion designers Jason Mui and On-ying Lai introduce their Sham Shui Po studio as well as some of their favourite Kowloon-based labels
Fashion designers Jason Mui and On-ying Lai's studio in Sham Shui Po is filled with hundreds of items old and new, expensive and cheap, and from East and West. Think Tibetan prayer flags hanging over a flat-screen TV; Miu Miu heels lined up beneath a nylon Hong Kong flag; and a Doraemon soft toy next to prints by the late and now legendary Chinese photographer Ren Hang. "I saw a great quote today that said, 'There's beauty everywhere, but not everyone sees it,'" says Mui. "I think that's how On-ying and I think. We look at everything, no judgment—we find inspiration in whatever is right for the brand."
That brand is Yat Pit, the label the pair founded in 2015, which has made waves in the fashion world by reworking traditional Chinese materials, design details and silhouettes into sophisticated, modern pieces that wouldn't look out of place on the streets of London, Paris or New York. Memorable looks include a skirt embroidered with pieces of jade and real Five Emperor coins, as well as a see-through mesh qipao—a cheeky take on a style that was historically both literally and figuratively buttoned-up.
The pair felt emboldened to experiment with traditional designs after they returned to Hong Kong from the UK; Mui grew up in Britain and moved to Hong Kong, where his grandparents live, in 2010, while Lai grew up in Hong Kong but spent years studying in London before moving back in 2012. "Hong Kong was like a new canvas for us," says Mui. "Hong Kong culture, all the details on the streets, the chaos—we wanted to embrace our roots and find our own identity and Hong Kong's identity."
Adds Lai: "We have a yin and yang story: we have the good and bad from the Chinese side, and the good and bad from the western side. That combination is what our brand is, and it's how we are as people."
After their first collection was shown at Shanghai Fashion Week, Yat Pit was picked up by retailer Opening Ceremony, which had stores in New York, Los Angeles and Tokyo. They have also been featured in youth culture magazines such as i-D and Dazed and Confused, making them an inspiration for other grassroots Hong Kong brands. "I do feel like there's a lot of young creative people in Hong Kong, particularly in fashion, who do look at us as a standard or as an inspiration, which for us is really motivating," says Mui. "I think part of the initial idea of starting the brand was to inspire and educate people around us. We wanted to be the change—to show that Hong Kong is full of individuality and creativity."
Yat Pit collections are not released according to the traditional fashion calendar—Mui and Lai launch collections whenever they're ready, eschewing the normal spring-summer and autumn-winter seasons. Now, they're working on their third collection. "We're looking at a lot of religious wear for inspiration: monks' robes, things from Tibet, saris from India," says Mui. "The idea of using one piece of cloth to create clothing is quite beautiful; it's also more sustainable. We're looking at how to make it relevant, make it modern. That's the next challenge."
See also: Dopamine Dressing: This Season's Biggest Fashion Trend Is All About Optimism
---
Jason Mui and On-ying Lai's Fashion Finds
The Yat Pit designers introduce some of their favourite Kowloon-based labels.
1/4 Lee Kung Man
2/4 Ponder.Er
"Ponder.er's clothes challenge gender stereotypes—I really like that they have that purpose, that goal," says Lai. "They have also done a lot of research into Hong Kong culture and made that into textiles. They researched bamboo scaffolding and printed images of it onto fabric."
Discover more at ponder-er.com
3/4 Victoria
4/4 Feaston
"Feaston is a new brand and they're doing T-shirts and casualwear," says Lai. "They are not working with mainstream Hong Kong imagery, but are trying to find specific Hong Kong stories to tell." One of Feaston's most recognisable designs is a black T-shirt printed with a photo of a plate of Chinese kale.
Discover more at feaston.co
See also: Mark Cross's Creative Director On The Brand's 175-Year History
---
Want to see more from Tatler Hong Kong? You can now download and read our full August issue for free. Simply click here to redeem your free issue. Please note, the free download is available from 4 August, 2020 and is valid until 31 August, 2020.