Are They Going To Save Cantonese Cuisine?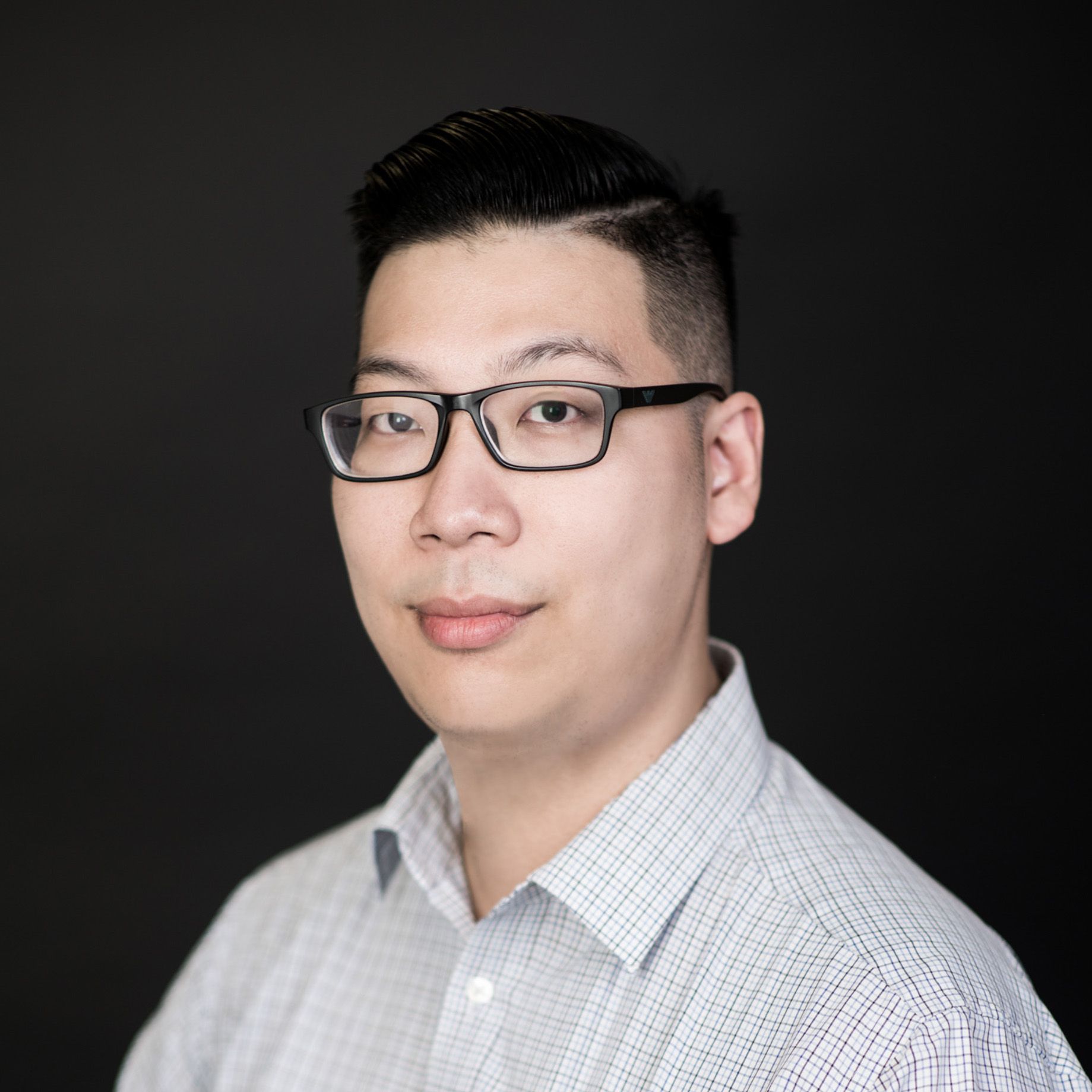 By Wilson Fok
March 02, 2018
During a rare culinary showcase at The Chairman, two young food practitioners from Guangdong province offered us a glimpse of the future of the beloved regional cuisine
In late January, I was invited to a culinary showcase at The Chairman. It was unusual in that much of the details were kept under wraps until the dinner itself—except that the dinner would feature two guests from Guangdong's city of Foshan. The special names, as it turned out, were Xu Jingye and Jimmy Yip, a chef and a restaurant manager respectively, in their early 30s, from Foshan's 102 House—a lesser-known culinary mecca catering to those in search of a vintage taste of Cantonese cuisine. I had the pleasure to sit down with the duo over tea, during which time they let me in on their quest to preserve the traditions of one of the most popular—yet still vastly misunderstood—regional Chinese cuisines in the world.
"What do you taste in the tea?" asked Xu, the chef of the duo, as he closely observed my reaction upon taking the first sip. I commented that the steaming tea was bitter at first, with floral honey as an aftertaste that lingered on. "It's a type of Iron Maiden tea, infused in winter honey for years, allowing the bitterness to subside slightly and adding subtlety to the honey," Xu explained. At 32, Xu is a full-time executive chef at Foshan's 102 House, which he co-owns with Yip, 36, a former marketing executive in China. "We met each other through a food crawl in Hong Kong, munching our way through the esteemed eateries of the city during our trips," Yip explained. "In the process, we slowly got to know each other and how much we love food. As the restaurant manager, Yip's experience as a marketer translates into his role of promoting 102 House, following the dramatic changes the independent restaurant went through.
"We started off as one of the many restaurants in the province doing contemporary Chinese food," Xu explains. "Adding wasabi into cold chicken and jellyfish, and also mango into stir-fried beef. It went well for a while, but then trends change, and we realised our clientele did not return for more, hence inspiring change on the restaurant's part." Before long, Xu and Yip returned to their favourite pastime: they pored over old cookbooks in Xu's vast collection, and began to look for answers. Through volumes of colourful photos and old Chinese recipes, the duo rekindled their passion for traditional Cantonese cuisine, which requires a deep understanding of basic principles, and familiarity with ingredients in order to execute it well. It was also in these volumes that the two young food practitioners found their new interest— locating ingredients from within the Guangdong region. Yet, such mission was never easy.
"The vintage cookbooks were never easy to understand. My fascination with them was applied to translating old passages into modern day interpretations. Combined with some scientific references, we could then pinpoint useful descriptions and locations of many ingredients, which was followed by a quest to search for them together," explained Yip. With useful details in hand, the duo went on road trips, sometimes only to locate a single ingredient from a faraway town or remote village. No matter where they went, it was always within the province, so that they would stay true to the essence of eating local. "We try to locate all our ingredients within the province, where Cantonese cuisine is cradled. You may call us purists, and in a sense we are," says Xu. "We may need to go to great lengths to source specific ingredients. Yet, if it's for the benefit of crafting the best version of the cuisine, isn't that totally worth the effort?"
At a time where most produce can be easily and conveniently acquired by way of wet markets and even online shopping, Xu and Yip are firm believers in sourcing seasonally, and they have their collection of old cookbooks to thank for this philosophy. "Some of these ingredients you will not find at the markets, because they are so rare. The cookbooks, however, can tell you more about them," explained Yip. "For centuries, the Chinese have been masters at documenting rare ingredients—in many cases the size, seasonality, appearance was all thoroughly recorded and expressed in writing. These descriptions were in such detail that they resembled scientific measurements. It is, however, when it comes to the habitat of these produce, where the details became scarce and vague."
See Also: Zen Returns To Hong Kong Dining Scene With A Nostalgic Touch Of Classic Cantonese Fare
There were also instances where months of research on an ingredient resulted in them coming up empty. "We looked up the osmanthus fungus, a type of fungi similar to wood ear and snow fungus, but one that was petite and imparting a zesty floral aroma. We narrowed down to a small village in a nearby town, and spotted its mythical existence, but the crop was so small it could not have been harvested for cooking. In a normal circumstance, others may feel the despair of research going to waste. Not us though—we were happy to spot them, at least we were able to know what they really looked like."
As part of the collaboration menu at The Chairman, Xu and Yip were able to locate the best snow fungus for their pea sprouts and snow fungus dish, which required a trip to Sichuan province for the source. Despite their allegiance to Guangdong, they were not sorry to go the distance. "The best snow fungus we could find were not from local sources within the Guangdong province. It was, according to the volumes, found in a place called Tongzhou, which did not exist in the modern day province. We traced back in history, and located the spot within Sichuan, and there we were on the next trip. How wonderful it was to spot these blooming fungus resembling hydrangeas. The quality made the effort worthwhile and, in this rare occasion, going beyond the provincial borders for ingredients never felt quite this good," exclaimed Yip.
While eating local is heavily observed, seasonality, according to the two food aficionados, is equally crucial for Cantonese cuisine. "The best way to explain this will be to look east, to Japan. Why can Japanese cuisine be priced so high? The solution lies in the public's growing understanding of terroirs and seasonality in their produce. The fine distinction among the seasons shape the unique characteristics of Japanese produce, and it is the same case as Chinese cuisine, whose heritage is much richer with historical background more vibrant than its easterly kin," continued Xu. "If something is out of season at 102 House, we take it off the menu, no exceptions. It is a matter of principle, to use only the best the season has to offer to us in our cuisine, exemplified in preserving the essence of the produce, fresh or preserved. We really should not use an out-of-season produce in our cuisine, it is against not only our principle, but also that of mother nature, which is essentially the only element that could influence crop cycles and the quality of the harvest." Along the same lines, both Xu and Yip, despite how much time is spent digging through vintage volumes and in the kitchen experimenting on new menus, are attuned to how sourcing becomes more difficult today, as opposed to the golden days of Cantonese cuisine decades ago.
We cannot blame it all on mother nature for diminishing food sources, as we all have a part in all of this. With increasing town expansion and a lack of sustainable city planning, our environment is suffering, and food sources are taking a turn for the worse. The story of the osmanthus fungus was exactly that. With diminishing land available for farming, we are not thinking it through before we act, and in return, our cuisine heritage is suffering," Yip explained. "We all have that responsibility to build a better arena to share what we know about our cuisine with others, especially before it is too late when our future generations could only recount the glory days from volumes we create now, much similar to what we are doing with old cookbooks today. There is still time and efforts to be applied to restore the glory of Cantonese cuisine, and it is an ongoing process. As part of the Cantonese province, I think we all have that responsibility to help out, don't we?"
See also: Duddell's Man-Ip Fung Unveils The Secret Of Cantonese Cuisine
With so much attention turned towards preserving traditions, Xu and Yip were surprisingly split about the notion of traditions from a culinary standpoint. Xu believes that a tradition must exist and survive through the tide of time, persevering through novelties and trends. Meanwhile, Yip has a different stance on it. "Traditions, to me, are variable enough to change like time. As practitioners of food, I believe we must understand each of our traditions not only in their forms, but also their root, principles, composition, and what made them timeless. In order to preserve them, we must not only rigidly follow the ways they were constructed, but also creatively form new traditions based on our thorough understand of what these traditions are, and mean to us. Traditions to me are not only to uphold, but also to integrate."
This whole philosophy was perhaps best encapsulated in the duo's execution of sweet and sour pork from the collaboration menu. Each guest was presented with a single morsel only. Looking every part of the traditional dish, one bit into it to discover that under the thin battered crust was the creamy, almost molten texture of fatty pork, mixed with chopped pineapple, and pickled ginger, essentially sweet and sour elements often found in different versions of the same iconic signature dish. The hawthorn-rich glaze added not only colour, but also a unique tartness and depth to the dish, which was perfectly executed in one bite, needing no more, and no less. Such execution, among others served throughout the evening, was a prime example distilling Yip and Xu's philosophies in Cantonese cuisine—how they master the basics, keeping some of the forms and elements and bringing in the surprise by way of execution. We left our evening with not only a belly full of exceptionally executed Cantonese food but also with satisfaction that a mission we all thought no one would be daring enough to complete, is being so thoughtfully executed by Xu and Yip, undoubtedly with more surprises along the way.
The Chairman, G/F-1/F 18 Kau U Fong, Central; +852 2555 2202