10 Hong Kong Art Exhibitions To See In December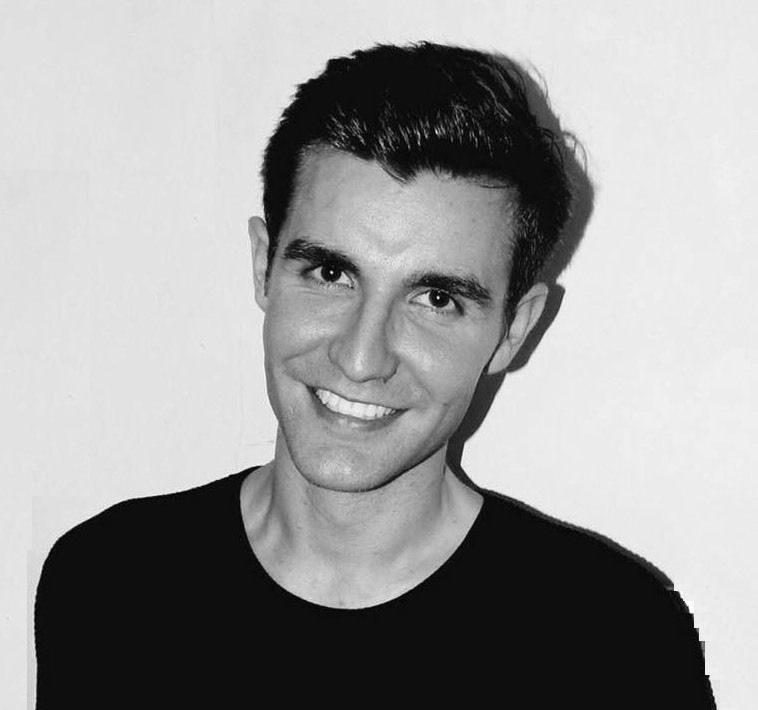 By Oliver Giles
December 06, 2018
The year comes to a close with a series of thought-provoking shows exploring everything from Japanese history to human rights in Hong Kong
1/10 Kader Attia: Héroes Heridos
Kader Attia's childhood experiences of moving between Algeria and France deeply influence his art, which explores the impact of colonialism. Alongside works on canvas, collages and sculptures, the exhibition at Lehmann Maupin also features a moving film highlighting the discrimination that immigrants face in Barcelona, where Attia went to art school.
Kader Attia: Héroes Heridos runs until December 20 at Lehmann Maupin, 407 Pedder Building, 12 Pedder Street, Central; +852 2530 0025; lehmannmaupin.com
2/10 Fernando Prats: Nature Paintings
Chilean artist Fernando Prats records the movements of birds on smoked canvases, freezing fleeting moments—such as a wingbeat—in time. This show is his first ever exhibition in Hong Kong.
Fernando Prats: Nature Paintings runs until January 25, 2019 at Puerta Roja, Soho 189, 189 Queen's Rd West, Sheung Wan; +852 2803 0332; puerta-roja.com
See also: Art Insider: Adriana Alvarez-Nichol
3/10 Hong Kong Human Rights Arts Prize
This annual competition and exhibition shines a light on artists who are exploring human rights issues in their work. A jury of local and international arts professionals narrows down the entries to a shortlist and then announces a winner, who receives a HK$35,000 cash prize, on December 8. After that, all the shortlisted works are put on public display and finally auctioned to benefit the Justice Centre Hong Kong.
Hong Kong Human Rights Arts Prize runs from December 8 to January 11, 2019 at Hive Spring, 3/F Remex Centre, 42 Wong Chuk Hang Rd; +852 2110 4370. The exhibition will then run from January 14, 2019 — February 3, 2019 at Eaton Hotel Hong Kong, 380 Nathan Road, Kowloon; +852 2782 1818.
thehivespring.com.hk; eatonworkshop.com; justicecentre.org.hk
4/10 Hao Jingban
In this show at Blindspot Gallery, Mainland Chinese video artist Hao Jingban explores the history of the Manchukuo Film Association, a controversial Japanese film production company in the 1930s and '40s that produced propaganda in the lead-up to the Japanese invasion of Manchuria.
Hao Jingban runs from November 27 to January 12, 2019 at Blindspot Gallery, 15/F Po Chai Industrial Building, 28 Wong Chuk Hang Road; +852 2517 6238; blindspotgallery.com
5/10 Laws of Motion
Featuring the works of Josh Kline, Jeff Koons, Cady Noland, Rosemarie Trockel, Jeff Wall and Anicka Yi, this show explores ideas of technology, science and capitalism.
Laws of Motion runs until December 21 at Gagosian, 7/F Pedder Building, 12 Pedder Street, Central; +852 2151 0555; gagosian.com
6/10 Xyza Cruz Bacani: We Like Air at Hong Kong Arts Centre
Xyza Cruz Bacani was working as a domestic helper in Hong Kong when she first picked up a camera. Now, she is an award-winning photographer working on multiple projects around the world, many of which shine a light on issues of migrant labour.
This exhibition is the result of Bacani receiving the WMA Commission, an award that encourages artists to investigate issues facing Hong Kong, and features new black-and-white photos, video works and installations that tell the stories of domestic workers in the city. To coincide with the show, Bacani is launching her first ever photobook.
Xyza Cruz Bacani: We Like Air runs until December 20 at the Hong Kong Arts Centre, 2 Harbour Road, Wan Chai; +852 2582 0200; hkac.org.hk
See also: Will Travel For Art: 10 Global Exhibitions To See This Winter
7/10 Gutai-Jin in Hong Kong
The Gutai movement was a radical effort by a group of artists in post-WWII Japan to break free from tradition and explore bold new ways of making art. One of the group's most famous members, Kazuo Shiraga, is best known for laying a canvas covered with thick oil paint on the floor then swinging from a rope back and forth over the canvas, using his feet to make bold, swirling patterns in the paint.
Alongside works by Shiraga, this show will feature works by other key memebers of the Gutai group, incluing Jiro Yoshihara, Shozo Shimamoto, Chiyu Uemae, Atsuko Tanaka, Tsuyoshi Maekawa, Yasuo Sumi, Sadamasa Motonaga and Yuko Nasaka.
Gutai-jin in Hong Kong runs until January 13, 2019 at Whitestone Gallery, 7/F—8/F H Queen's, 80 Queen's Road Central; +852 2523 8001; whitestone-gallery.com
8/10 Flavin, Judd, McCracken, Sandback
The first ever exhibition in Hong Kong—and one of the first in Asia—to explore the minimalist movement that emerged in the USA after the end of WWII, this exhibition brings together the sleek sculptures of Donald Judd, Dan Flavin, John McCracken and Fred Sandback.
Flavin, Judd, McCracken, Sandback runs until December 21 at David Zwirner, 5/F—6/F H Queen's, 80 Queen's Road Central; +852 2119 5900; davidzwirner.com
9/10 Roni Horn
The first exhibition in Hong Kong of American conceptual artist Roni Horn showcases more than 50 works from across her career of more than 30 years, including works on paper, photography, installations and glass sculptures.
Roni Horn runs until March 2, 2019 at Hauser & Wirth, 15/F and 16/F H Queen's, 80 Queen's Road Central; hauserwirth.com
10/10 Nigel Cooke
British painter Nigel Cooke once declared to the Guardian that "anxiety is the only appropriate feeling for a contemporary figure painting"—and this shows in his work. Many of Cooke's large canvases are packed with shadowy figures and mysterious landscapes, while others feature skulls.
Having previously had his works shown in the halls of leading museums, including New York's Museum of Modern Art and London's Tate, this month Cooke is unveiling a new series of works at Pace in Hong Kong.
Nigel Cooke runs until January 4, 2019 at Pace, 12/F H Queen's, 80 Queen's Road Central; +852 2528 0792; pacegallery.com
See also: Art Insider: Leng Lin