On The Block: Top Lots At Asia Art Archive's 2018 Auction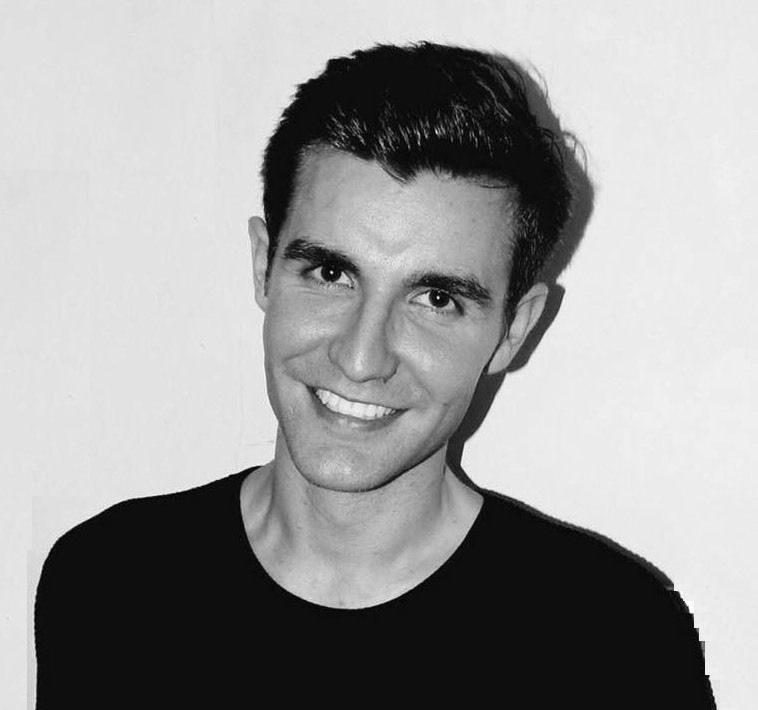 By Oliver Giles
October 09, 2018
Reach for your paddles (and your wallets) because it's time for Asia Art Archive's fundraising auction! Featuring works by more than 70 artists from around the world, this annual event raises more than half the non-profit's yearly budget, with all money raised going directly towards building the AAA's library and collections.
All the works can be seen at a preview exhibition at Christie's Hong Kong showroom from October 9—12, then can be bid for online or at the gala dinner on November 3. As the lots go live on the auction's website, five patrons of AAA talk us through their favourite works
1/9 Untitled (2007) by Shirazeh Houshiary
Shirazeh Houshiary is a London-based Iranian artist who began her career as a sculptor but now also makes films, installations and paintings. This work on paper—donated to Asia Art Archive's auction by the artist and Lisson Gallery—has caught the eye of Ivan Pun.
"I am fascinated by an artist's process," says Ivan. "To make this piece, Shirazeh works on the floor, drawing in Arabic two opposing phrases: "breathe in" and "breathe out". The meditative nature of this process becomes visible in the work as if the hue in the centre has appeared as breath on a cold glass plane. It's poetic and beautiful."
2/9 Untitled (Study for Let Go, Let's Go) #20 (2013) by Simryn Gill
Amna Naqvi, founder of the AAN Foundation and Gandhara Art Space, admits she's particularly drawn to art that features text, so it's no surprise she admires this work by Simryn Gill.
"I am usually drawn to works on paper as well artworks which include text, and Gill's work includes both those elements," says Amna. "This work appeals to me as it engages with the notions of both flight and abstraction in one work. The pattern of the swarm or the flock in flight represents abstraction in its purest form."
This work, which was first shown at Gill's exhibition in the Australian Pavilion at the Venice Biennale in 2013, was donated to the auction by the artist and Tracy Williams, Ltd.
3/9 Hewn (fist and plan) (2014) by Seher Shah
Amna Naqvi is also impressed by this woodcut print by Pakistan-born, Delhi-based artist Seher Shah, who trained as an architect before becoming an artist.
"This work by Seher Shah is on paper and apart from being drawn to the medium, I am also drawn to the materiality of the process; as in the use of woodcuts," explains Amna. "Another element of this work which appeals to me is the simplicity of the form. It reminds me of Malevich's black square."
Seher first developed this work at Glasgow Print Studio in the United Kingdom and personally donated it to the auction.
4/9 Untitled (2018) by He Xiangyu
Chinese artist He Xiangyu, who splits his time between Beijing and Berlin, made this work specifically for AAA's fundraising auction after extensive research into the psychological and physiological effects of colour. This shade of yellow is said to elicit instant excitement—an effect it's clearly had on Audry Ai-Morrow.
"I find this work particularly energizing and inspirational," explains Audry. "The rhythm of the lemons jumping out of the radiant yellow background makes me feel an optimistic and zesty!"
This work was donated by the artist and White Cube.
See also: 5 Contemporary Chinese Artists Inspired By Robert Rauschenberg
5/9 Little Fat Flesh (2)2 (2013) by Inga Svala Thórsdóttir & Wu Shanzhuan
Artist duo Inga Svala Thórsdóttir & Wu Shanzhuan have worked together since 1991 to produce a variety of work ranging from photographs to sculptures. Audry Ai-Morrow has been a fan of the pair for years and is particularly impressed by this oil-on-canvas work, which the artists have personally donated to AAA's auction.
"I find that this work captures the vivid use of pattern from the overlapping arcs and their [trademark] "Perfect Bracket" [symbol] that we saw in last year's piece, which I also really loved," says Audry. "That along with the contrasting strong blues and the softer pink wields emotions of strength but yet peace."
6/9 Space (Zen) (2018) by Huang Rui
Huang Rui was one of the first Chinese artists to gain international recognition in the post-Mao era in China, so it's no wonder this new work has caught the attention of collectors around Hong Kong, including Adrian Cheng.
"This new body of Space (Zen) works traces back to his earlier abstract paintings from late 1970s to mid-1980s, yet with a subtle hint of textured musicality existing in harmony with the highly geometric structure," says Adrian. "This work is a beautiful example of Rui's experience in Japan, his belief in the freedom of expression, as well as his dexterity in the abstract vocabulary."
Rui has personally donated this new painting to the auction.
7/9 Theme and Variations (old enough to run, old enough to fire a gun) (2018) by Samson Young
Hong Kong artist Samson Young has had a huge couple of years, which culminated with him representing the city at the Venice Biennale last year.
Adrian Cheng has been so impressed by Young that he recently commissioned Young to make new works for New World's latest residential development—and thinks he sees connections between that commissioned work and this series of six drawings, which was donated to AAA's auction by the artist and Edouard Malingue Gallery.
"This work investigates the formal discussion of modern poetry and reminds me of another recent work of his: Rehearsals," explains Adrian. "Situated in the clubhouse of our latest adventure Artisan House in Sai Ying Pun, this commissioned work encourages the spectator to reinterpret and see beyond the existing architecture in the neighbourhood. Both of the works delve into the traditions of liberal arts—the very essence that makes a piece of contemporary art stunning."
8/9 Einstein #2 (2017) by Wang Gongyi
Painter Wang Gongyi is obsessive about the colour blue, which she has used in almost all her works since 2005. This watercolour—which was donated to the auction by the artist and Chambers Fine Art—reminds photographer Stephen King of some elements of his own artistic practice.
"Perhaps reminiscent of my own exploration of minimalism in my landscape photography, this watercolour by Wang Gong Yi immediately drew my attention through its subtle use of soft hues and layering to create a beautifully zen-like sense of tranquility," says Stephen.
"I love the windsor blue color palette, which is a signature of the artist's, while the simplicity of the composition belies a sophisticated use of repetition and layering of ever-deeper tones of colour to evoke space and calm. The primitive, almost child-like shapes in the foreground are wonderfully whimsical and remind me of cave etchings."
9/9 Attend V (2018) by Antony Gormley
Many Hongkongers will remember Antony Gormley's sculptures being installed around the city in 2016, but Stephen King remembers having a particularly special view.
"I was lucky to have had an almost daily view of one Gormley's striking anatomical rooftop installations from my office window when they were on display in Hong Kong a few years ago," recalls Stephen. "This drawing of his, from a series, I find interesting because it helps reveal how the artist explores and reduces the inner logic of the human body through the use of deceptively simple grid lines and spacing. The drawing feels both like a blueprint and work-in-progress for a sculpture while also being a wonderful exploration of the human body in its own right."
Gormley personally donated this work to AAA's auction.
See also: Art Talk: Stephen King On His Hong Kong Exhibition
To bid on any of these works—or other works in the auction—visit www.aaa2018auction.com
If you'd like to see the works before you bid, a preview exhibition of all works is taking place at Christie's Hong Kong, 22/F Alexandra House, 18 Chater Road from October 9—12.