10 Hong Kong Art Exhibitions To See In October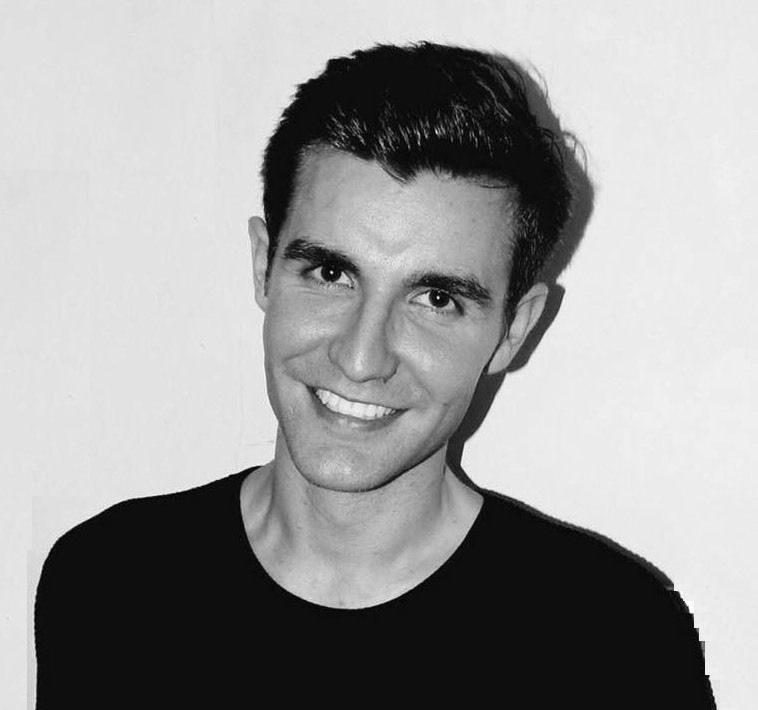 By Oliver Giles
October 02, 2018
From 20th-century Chinese oil paintings to contemporary Cambodian video art, there's something for everyone this month
1/10 Songs of Spring: Pan Yu-Lin in Paris
This exhibition is the second in Asia Society's 20th Century Chinese Female Artists Exhibition Series, which aims to shed light on underappreciated and overlooked women artists. Pan Yu-Lin, who lived from 1895—1977, was one of the first Chinese artists to study in Paris, where she ended up settling and overcoming many obstacles—including sexist art critics—to forge a successful career as a painter.
On show in this exhibition are more than 60 paintings—ranging from portraits to nudes to landscapes—that showcase Pan's unique fusion of Chinese and Western painting techniques.
Songs of Spring: Pan Yu-Lin in Paris has been supported by the Hong Kong Kong Jockey Club Charities Trust.
Songs of Spring: Pan Yu-Lin in Paris runs until January 6, 2019 at Asia Society Hong Kong Center, 9 Justice Drive, Admiralty; +852 2103 9511; asiasociety.org/hong-kong
2/10 Myonghi
South Korean artist Myonghi has spent much of her adult life in Paris, where she's spent decades quietly making expressive abstract paintings. Her bold art has caught the attention of some important cultural commentators, among them ex-prime minister of France Dominique de Villepin, who described her as a "gem known only to insiders." De Villepin's son, Arthur, who lives in Hong Kong, is also a fan.
Myonghi runs from October 15 to November 15 at Kwai Fung Hin, G/F, 20 Ice House Street, Central; +852 2580 0058; kwaifunghin.com
See also: Art Insider: Catherine Kwai
3/10 Reflections
To mark its eight anniversary, Puerta Roja—the only gallery in Asia to specialise in Spanish and Latin American art—is hosting a group exhibition that explores cross-cultural connections. Among the 12 artists included in the show are Venezuela's Carlos Cruz-Diez, who is considered one of the fathers of op art, and Mexico's Héctor Velázquez, who sculpts busts in plaster before covering them in colourful yarn.
Reflections runs until October 25 at Puerta Roja, Soho 189, 189 Queen's Rd West, Sheung Wan; +852 2803 0332; puerta-roja.com
4/10 Wan Chai Grammatica: Past, Present, Future Tense
This exhibition at the Pao Galleries is the culmination of the Hong Kong Arts' Centre's 40th anniversary celebrations. Curated by Hong Kong-based Valerie Doran and featuring works by 18 artists—all of whom are from Hong Kong or have deep ties to the city—the exhibition reflects on Wan Chai's history as one of Hong Kong's creative hubs.
Several of the city's most prominant arts patrons are supporting the show, among them William Lim and his company CL3 Architects, Nelson Leong, Bryant Lu and Trevor and Dominica Yang.
Wan Chai Grammatica: Past, Present, Future Tense runs until November 4 at Pao Galleries, Hong Kong Arts Centre, 2 Harbour Road, Wan Chai; +852 2582 0200; hkac.org.hk
See also: Art Insider: Johnson Chang
5/10 Constructing Mythologies
Myths are told in every society, but why some pass through the generations and others fall out of favour is rarely considered. This exhibition at Edouard Malingue investigates mythologies in Cambodia, China, Myanmar and Vietnam, exploring how politicians, spiritual leaders and others have shaped folklore, deliberately or otherwise.
Constructing Mythologies runs until October 18 at Edouard Malingue Gallery, 6/F 33 Des Voeux Road Central; +852 2810 0317; edouardmalingue.com
6/10 Marilyn Minter
An artist and feminist activist, Marilyn Minter has spent her career examining—and subverting—the presentation of women in art and the media. Many of her glossy photographs and hyper-realistic paintings draw upon images of women in fashion and cosmetics adverts, and some were even inspired by pornography.
At this show at Lehmann Maupin in Hong Kong, Minter is exhibiting a selection of recent paintings, a film and photographs created using new technology that prints images directly on to metal.
Marilyn Minter runs from August 30 to October 27 at Lehmann Maupin, 407 Pedder Building, 12 Pedder Street, Central; +852 2530 0025; lehmannmaupin.com
7/10 Crush
This group exhibition sets out to explore the dark side of love—investigating the feelings of obsession, vulnerability and entrapment that can take hold in romantic relationships. A variety of artists are taking part, including Hongkongers South Ho, Sarah Lai, Lau Wai and Lee Kit. Para Site's executive director and curator, Cosmin Costinas, is on this year's Generation T List.
Crush runs until November 25 at Para Site, 22/F, Wing Wah Industrial Building, 677 King's Rd, Quarry Bay; +852 2517 4620; para-site.org.hk
8/10 Robert Rauschenberg: Vydocks
Often cited as one of the most important American artists of the 20th century, Robert Rauschenberg created thousands of drawings, prints, sculptures, paintings and more before his death in 2008. This show focuses on his Vydock series, which combines painting, screen-printed images and photographs on one canvas.
Robert Rauschenberg: Vydocks runs until November 2 at Pace, 12/F H Queen's, 80 Queen's Road Central; +852 2528 0792; pacegallery.com
See also: 5 Contemporary Chinese Artists Inspired By Robert Rauschenberg
9/10 Zeng Fanzhi: In The Studio
This is the final part of Hauser & Wirth's ambitious three-part exhibition of Zeng Fanzhi's latest works, which began at the gallery's space in Zurich in September before continuing in London and is now ending at Hauser & Wirth's impressive Hong Kong gallery.
Each exhibition has featured something different, with gallery goers in Zurich getting a glimpse at Zeng's abstract landscapes painted over the past two years while Londoners were treated to portraits made from the late 1980s to the present day. Here in Hong Kong, Hauser & Wirth is exhibiting new paintings and drawings that showcase the unique way Zeng mixes Western and Chinese artistic traditions.
Zeng Fanzhi: In The Studio runs until November 10 at Hauser & Wirth, 15/F—16/F H Queen's, 80 Queen's Road Central; +852 3598 7188; hauserwirth.com
10/10 Ink and Wood: Modern Chinese Paintings in the Scholar's Studio
By pairing its collection of antique Chinese furniture with modern ink paintings, the Liang Yi Museum reveals how the separate disciplines of decorative and fine art have coexisted throughout Chinese history. As with all of the Liang Yi's exhibitions, visitors are actively encouraged to touch the artefacts on display, getting an unusual hands-on experience with antiques.
Ink and Wood: Modern Chinese Paintings in the Scholar's Studio runs until February 26, 2019 at Liang Yi Museum, 181-199 Hollywood Road, Sheung Wan; +852 2806 8280; liangyimuseum.com