Artist Kohei Nawa: "Technology Can Be A Source For Good"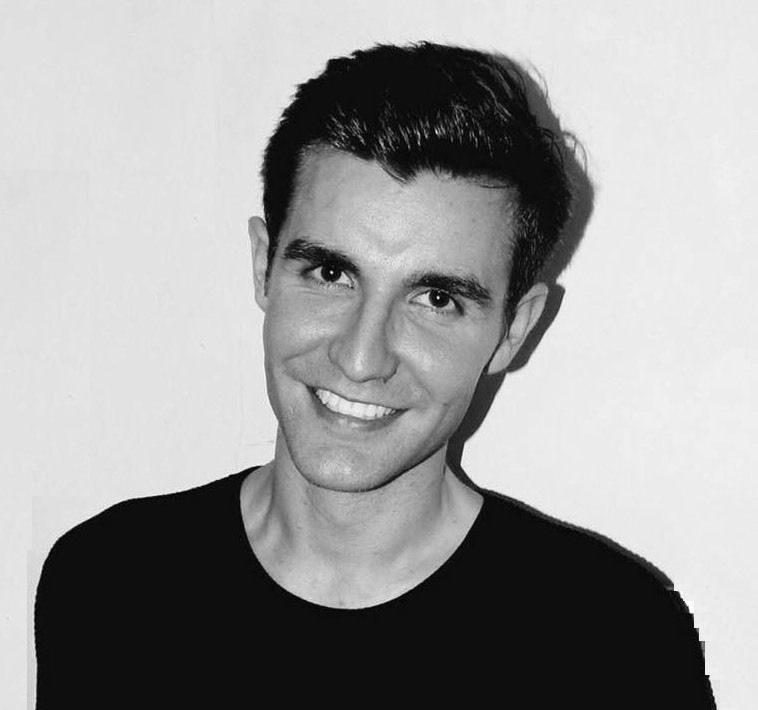 By Oliver Giles
August 27, 2019
With an exhibition under way at Pace Gallery, Kohei Nawa discusses his obsessions: tradition, technology and artificial intelligence
Japanese sculptor Kohei Nawa is an artist of the 21st century. He's obsessed with artificial intelligence. He uses Twitter. His Kyoto studio is packed not with clay and carving knives but with iMacs loaded with the 3D modelling software he uses to shape ambitious, futuristic sculptures, many of which can only be built with the help of machines that mould materials in ways human hands never could.
But when Nawa talks about his art, it becomes clear that it's about more than technology—it's about tradition.
"The Japanese culture is very philosophical and it is a very important source of inspiration for me," says Nawa. "I really respect the wonderful skills of craftsmen, whose practices are also ways of thinking and ways of living."
This mix of the old and new can be seen in one of Nawa's most famous works, a dazzling 10.4-metre-tall golden throne that was suspended above visitors' heads in the Louvre's glass pyramid from July last year to February this year.
"Created with reference to the forms of festival floats and portable shrines that appear in the rituals and festivities of the East, Throne fuses today's 3D modelling techniques with gold leaf techniques that date back to ancient Egypt," says Nawa.
Beyond that, Nawa was using this classical symbol of power to question contemporary life. "Systems of absolute values used to colour the lives of large numbers of people under the rule of royalty or monarchy, but such coherence is now rare," he muses.
"However, the progress of computers and artificial intelligence is accelerating, and if they reach the stage where they boast absolute intelligence, society and whole nations are likely to blindly follow them. This work attempts to express that premonition as an immense, floating, vacant throne."
See also: Art Insider: Leng Lin of Pace Gallery
A scaled-down version of Throne is being shown this month at Pace Gallery in H Queen's in an exhibition of works from some of Nawa's most famous series, including PixCell, which sees him cover taxidermy animals with hundreds of clear glass spheres ranging in size from a ping pong ball to a football.
"Those PixCell [glass spheres] are a lens," explains Nawa. "They reflect today's vision through the lenses of TV and the net, and the billions of eyes created by digital cameras. The PixCell, Biomatrix, and Prism series, as well as Throne, question the future of humanity and nature."
Deer regularly appear in the PixCell series, either as wall-mounted stag heads or in full-body form, with hundreds of glass baubles stretching from their hooves to the tips of their antlers.
"In traditional Japanese art, the deer is often depicted as a companion of ancient sages and has auspicious and poetic associations. People believed they were messengers from nature and the gods; it is a sacred animal. By featuring deer, I wish to create a context where the fusion of traditional and the new exists."
Although he focuses on sculpture, Nawa also expresses himself through other media. In 2008, he founded Sandwich, a multidisciplinary studio that brings together artists, architects and all kinds of designers to collaborate on projects ranging from the interiors of Starbucks stores to the design of the Kohtei pavilion, a memorial at Shinshoji Zen Museum and Gardens to sailors who lost their lives at sea.
Nawa has also worked with choreographer Damien Jalet on Vessel, a contemporary dance production for which Nawa designed the set. Vessel was first shown in Japan in 2016 but has since been staged in Australia and various cities around Europe.
The production was in some ways the antithesis of Nawa's slick and seamless sculptures. A reflection on the circle of life, the messy performance featured near-naked dancers sinking in and out of what appeared to be a primordial soup, dramatically expressing themes of life and death as well as the connections between humanity and nature.
See also: 10 Hong Kong Art Exhibitions To See In August 2019
These ideas are also central to many of Nawa's sculptures, but unlike during the visceral Vessel, they're buried beneath his works' glossy veneers. Perhaps this is the greatest irony of Nawa's art: that he's used technology so successfully to create such appealingly sleek sculptures that some gallery-goers excitedly reach for their camera phones on sight, becoming slaves to technology in exactly the way Nawa fears.
But even though Nawa has seen this reaction at his exhibitions around the world and knows that most people see his art on screens rather than in person, he doesn't think technology is ruling our lives—at least not yet. "Technology can be a source for good; it depends what we decide to develop it for," he says. "That is what is at stake."
See also: The Tatler Guide To Art Galleries In Sheung Wan
Kohei Nawa: Recent Works runs until August 29 at Pace Gallery in H Queen's, Hong Kong