The Tatler Guide To Art Galleries In Wong Chuk Hang & Aberdeen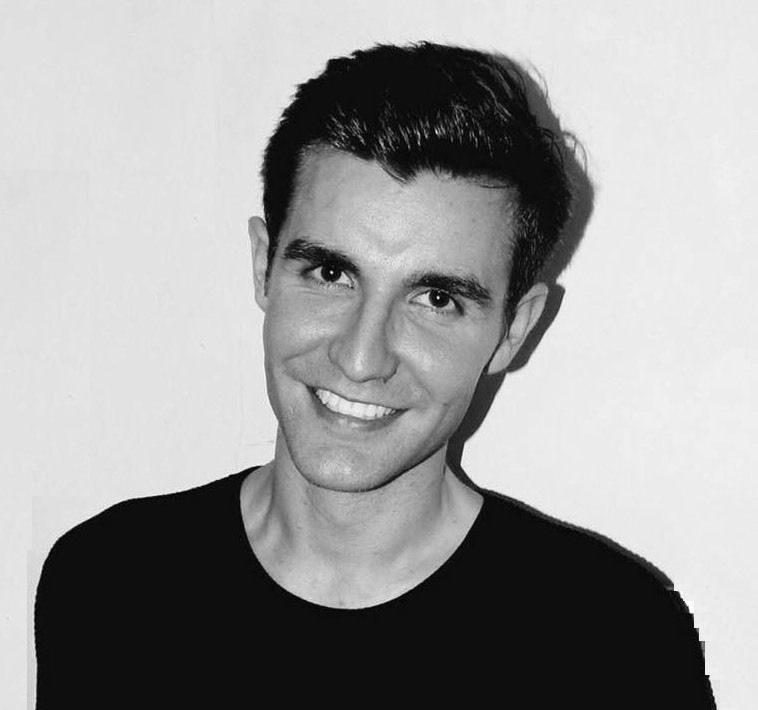 By Oliver Giles
March 17, 2020
Previously a nondescript industrial district, Wong Chuk Hang is now a buzzing neighbourhood thanks to the trendy cafes, event spaces and galleries that have moved into the former factory buildings. If you're looking to check out both classic and contemporary art, here's our favourite route for gallery-hopping in Wong Chuk Hang and Aberdeen.
de Sarthe Gallery
Start your day at de Sarthe Gallery in Global Trade Square, which represents an impressive mix of local and international artists and has previously hosted shows of works by some of the biggest names in art history, including Zao Wou-ki and Auguste Rodin.
Global Trade Square may be one of Wong Chuk Hang's newer buildings, but it has many of the same design features as the surrounding warehouses, including higher ceilings and larger rooms than you'd find at most galleries in Central, which gives de Sarthe Gallery space to show larger sculptures and installations.
20/F Global Trade Square, 21 Wong Chuk Hang Road, Wong Chuk Hang, Hong Kong, desarthe.com
See also: Art Insider: Pascal de Sarthe
Blindspot Gallery
Blindspot Gallery was the first gallery in the city to focus on exhibiting photography and moving image art, though it has now expanded to represent artists working in a range of media.
Among the stars on Blindspot Gallery's roster are the late Mainland Chinese photographer Ren Hang, who's most famous for his risqué nude portraits of his friends, and renowned British photographer Martin Parr.
Blindspot Gallery also represents some of the rising stars of Hong Kong's art scene, including Trevor Yeung, Angela Su and South Ho Siu Nam.
15/F, Po Chai Industrial Building, 28 Wong Chuk Hang Road, Wong Chuk Hang, Hong Kong, blindspotgallery.com
See also: 6 Hong Kong Artists On The Rise
Rossi & Rossi
Just down the road from Blindspot Gallery is the Hong Kong outpost of Rossi & Rossi, which also has a gallery in London. Rossi & Rossi specialises in classical and contemporary Asian art, representing artists including Rasheed Araeen, Heman Chong and Tshersin Sherpa.
The gallery also works with some international names, including celebrated New Zealand artist Billy Apple and the late Italian sculptor Aldo Mondino.
6 Yip Fat Street, 3/F Yally Industrial Building, Wong Chuk Hang, Hong Kong, rossirossi.com
Pékin Fine Arts
Axel Vervoordt Gallery
After originally being located in Central, Axel Vervoordt Gallery moved to its current location in Wong Chuk Hang in 2019. The renowned gallery was founded in Antwerp in 2011, and along with a presence in Hong Kong, it also has an interior design office in New York.

The Hong Kong gallery is spread over 8,000 square feet and two levels, and contemporary art with a special interest in the concept of the void, space and time.

21/F Coda Designer Building, 62 Wong Chuk Hang Road, Wong Chuk Hang, Hong Kong, axel-vervoordt.com
See also: 20 Hong Kong Photographers On Instagram Who Capture The Soul Of The City
Empty Gallery
Founded by Stephen Cheng, Empty Gallery is a a 4500 square foot black-cube space located at the edge of Aberdeen Harbour. The gallery showcases both established and emerging artists alongside a program of pioneering multimedia commissions, performances and music, with the exhibition space dedicated to blurring the boundaries between contemporary art, experimental music, and film.

18/F & 19/F, Grand Marine Center, 3 Yue Fung Street, Tin Wan, Hong Kong, emptygallery.com
Gallery Exit
Found in Aberdeen and established in 2008, Gallery Exit was built to exhibit progressive and ambitious works in all media. The gallery acts as a platform to collaborate with artists in long-term relationship that promote understanding and awareness of their works.

3/F, Blue Box Factory Building, 25 Hing Wo Street, Aberdeen, Hong Kong, galleryexit.com
Alisan Fine Arts
Alisan Fine Arts has galleries in both Central and Aberdeen. Co-founded in the 1980s, its one of the longest professionally run galleries in the city, specialising in the field of Chinese contemporary art and new ink art. In particular, the gallery focuses on promoting mainland Chinese artists as well as established Hong Kong and Chinese diaspora artists.

2305 Hing Wai Centre, 7 Tin Wan Praya Road, Aberdeen, Hong Kong, alisan.com.hk
This article was originally published on 18 April 2019 and was updated on 17 March, 2020.