The Best Bottled Cocktails You Can Buy Right Now From Top Hong Kong Bars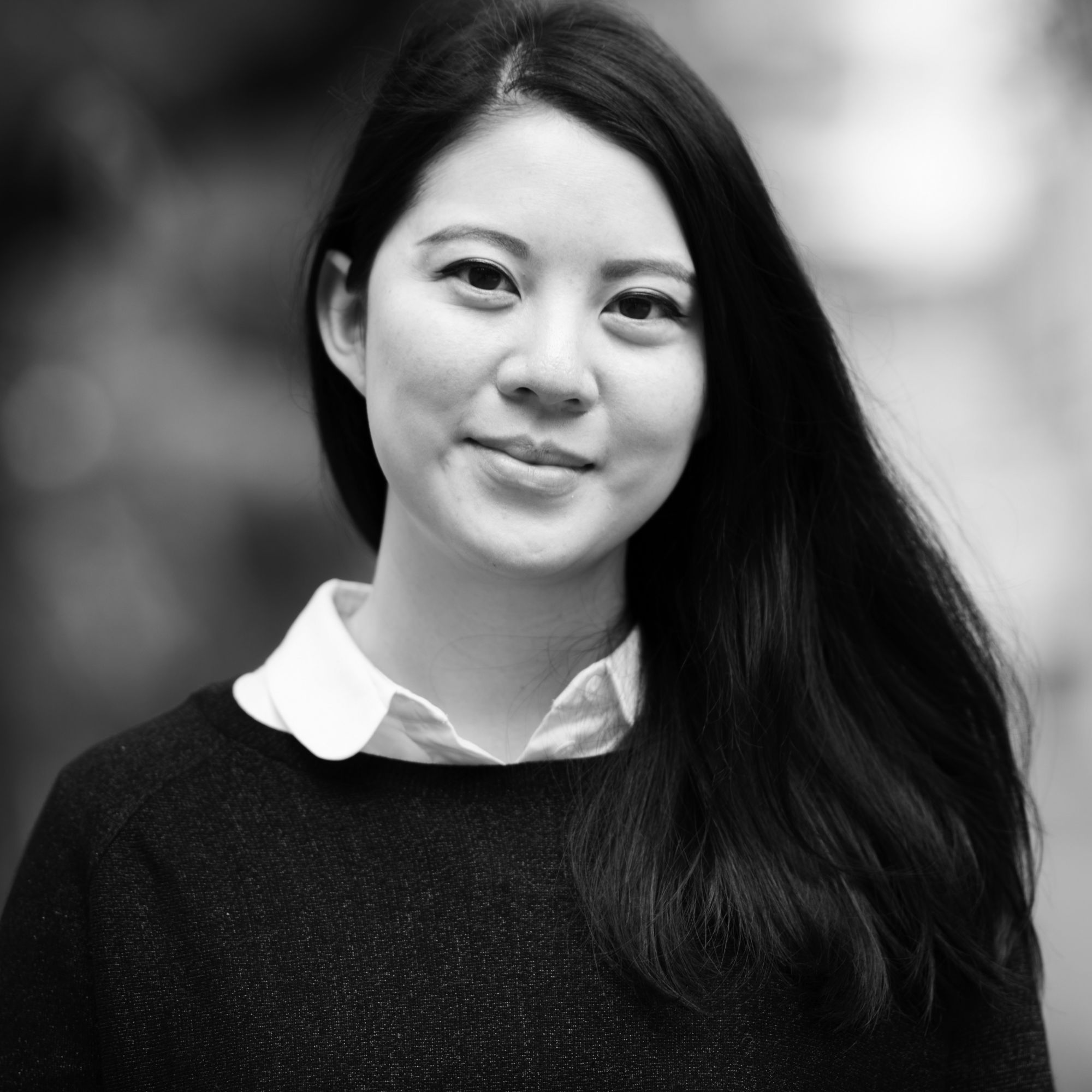 By Charmaine Mok
April 15, 2020
Bars are closed all around the city, but there are still ways to enjoy your favourite drinks from the comfort of your home
After a brief respite in talks of banning alcohol, the Hong Kong government dropped a bombshell on April 2 by announcing that all bars, clubs and pubs would need to close for 14 days starting from 6pm the following day.
The new rules are part of a series of stringent measures being taken against entertainment venues (including karaoke and mahjong parlours), which are seen as high risk areas for the transmission of coronavirus. The move has disappointed the bar industry which, along with the restaurant sector, has already been struggling with a drop in custom for a number of months—Agung Prabowo, of The Old Man in Soho, described the situation as "the prohibition of our times".
See also: An Insider's Look At The Precarious State Of Hong Kong's Bar Scene In 2020
Thankfully, there's no rule against drinking itself—and many leading bars have worked through the challenges, pivoting quickly to offer their signature cocktails in bottled or canned versions that customers can easily pick up or have delivered to their doorstep. Shelley Tai of Quinary reports that the community is staying strong, with members of the bar industry doing as much as they can to support each other. "However, I can't help but feel like the bar scene has been singled out and it's now one of the industries getting hit hardest through all the new laws and limitations," she says. "Despite that, I see the community leaders coming through really fast with a plan of action to try to keep their staff and business afloat, while providing quality products to all their loyal patrons."
Here is a list of which drinks to order and where. We hope that even after the bar ban is lifted and we can return to our favourite watering holes, these venues will continue to offer these products for quick fixes for nights in.
The Old Man
Asia's number one bar has been busy fulfilling orders for their signature cocktails, with their project titled The Old Man At Home. Six signature drinks—including the Clear Old Fashioned and The Sun Also Rises (coconut oil fat-washed applejack, fresh curry gin, sweet vermouth sous-vide pandan leaves, makrut lime leaf)—are available in bottle, can or vacuum bag formats, ranging from 180ml (two servings) to 750ml (seven servings). The team need up to two working days for advance orders and will deliver the cocktails along with garnishes and ice—minimum orders range from HK$500 for deliveries to Hong Kong island to HK$3500 for Lantau and outlying islands. See the menu here and WhatsApp +852 6201 5855 or message the bar through Instagram or Facebook to place your order.
The Wise King
Award-winning bar The Wise King started off offering their iconic King's Negroni, but have since expanded to more signature cocktails available in classy 750ml bottles that will keep you going for seven satisfying drinks, priced at HK$598 for one and HK$1,000 for two. The King's Negroni cocktail comprises gin, Campari, Mancino Vermouth Rosso and bitters for a slow-sipper that's perfect for an evening at home, but you can also make requests for your favourite The Wise King classic: from the Washed Negroni to a Jamon Old Fashioned or the Pickled Margarita. Each bottle comes with a tag hand-signed by founder and bartender Sandeep Kumar, thanking the buyer for their support. To order, message the team via their Instagram or Facebook.
Tell Camellia
Available in 200ml bottles priced at HK$250 each, Tell Camellia's tea-centric cocktails are perfect for creating refreshing highballs or enjoyed chilled and neat. Four different creations are available: a T-Tonic flavoured with mango and strawberry, Matcha Martini, Matcha Vodka, and Darjeeling Negroni. You can also help support the venue by purchasing gift vouchers, valued from HK$250 to HK$2,000, for use once the bar reopens. You can order the bottles directly from the bar by messaging via Instagram, Facebook, or emailing info@tellcamellia.com.
Origin
Gin fanatics should take a look at Origin's selection, with four different flavoured gins available in 500ml bottles for mixing and matching at home for the perfect cocktail. The collection includes Shiso and Lemon Gin, Chocolate Chai Gin, Lemongrass and Makrut Lime Gin, and a Guava and Earl Grey Tea Gin. All bottles are priced at HK$390 and can be purchased online, where cocktail recipes for each gin are listed to inspire you. You can also purchase gift vouchers valued at HK$250, HK$500 and HK$800.
001
One of the original speakeasy-style bars in Hong Kong, 001 is still going strong and are selling 400ml bottles of their signature tipples, such as their Geisha (gin, dry vermouth, elderflower liqueur, jasmine tea, basil, cucumber, dill); Earl Grey Negroni (earl grey-infused gin, sweet vermouth, campari, benedictine, orange bitters); and the Boulevardier. The list includes a dozen options, plus the bar offers free delivery to anywhere in Hong Kong with a minimum purchase of HK$800; for purchase amounts lower than that, the fee is HK$50—WhatsApp on +852 6629 5975 for details.
Mizunara
Japanese whisky bar Mizunara have upped their game with a series of cocktails-to-go as well as whisky-tasting flights available for pick-up or delivery. Some, such as the reliable Negroni, Manhattan, and Gin or Vodka Martinis, can last up to five days refrigerated; other cocktails such as their Sidecar, Earl Grey Martini and egg white-less Whisky Sour must be consumed on the same day. Cocktails are priced from HK$120 for a 100ml serving; bottled spirits are available as well as little treats such as their homemade chocolates (HK$90 for eight pieces). WhatsApp the bar on +852 3571 9797 for the full menu and to place your order.
The Shady Acres
This popular Peel Street bar has been doing a lot of good—including offering free takeaway meals to workers in hospitality who are having a rough time—and selling "No Fuss" large format (500ml or 750ml) bottled cocktails as well as regular takeaway cocktails in single servings. For the former, the offerings are divided into "Shady Essentials" (Retrograde Lemonade, consisting of vodka, lemon, apple, ginger, elderflower and dry vermouth; Hangover Hitz Bloody Mary) and "Shady Classics", i.e. their martini and negroni. To order, WhatsApp the team on +852 9176 7500.
Bar De Luxe
Get a taste of Ueno Hidetsugu's award-winning Japanese bar in the comfort of your home. The Central cocktail lounge just announced a release of four different classic and signature cocktails available in 250ml bottled form—just enough for three to four cocktails. These include the Misty (sake, vodka, Dom Benedictine, honey liqueur); Black Negroni (gin, Antica Formula, Fernet Branca); Manhattan (bourbon, vermouth, Antica Formula, Angostura); and the Yancha (Islay whisky, cynar, jasmine tea liqueur). All cocktails are priced at HK$200, apart from the Yancha which is HK$280; the bar are offering same-day delivery from 12pm to 9pm with a minimum order of HK$600 for Hong Kong island addresses and HK$1200 for Kowloon addresses. If you're lucky enough to be within walking distance of the bar, the minimum order is HK$400. WhatsApp the bar on +852 9615 2311, message them on Facebook or Instagram, or email bdl@attire-house.com.
Coa x Young Master
"Adversity often breeds innovation," says the team at Young Master, Hong Kong's leading craft beer brewer. Together with Jay Khan's agave-forward cocktail bar Coa, they have released a special canned run of the bar's signature cocktail, La Paloma de Oaxaca. Made using the same spirits that you'd find at the Central bar (including Aequitecto tequila and Alipus mezcal) and mixed with homemade grapefruit soda, the refreshing libation also comes with a packet of worm salt—just like how the drink would be served in Coa. Each 330ml can makes the equivalent of two cocktail servings, and is priced at HK$118; you can purchase packs of six, 12 or 24 cans from the Young Master online shop. Delivery is free for orders over HK$400, otherwise a HK$70 fee applies. Alternatively, you can opt for free pick-up in store for orders above HK$200 (at the Young Master brewery in Wong Chuk Hang, TAP at Tsuen Wan or Mongkok, Second Draft in Tai Hang or Alvy's in Kennedy Town).
JIA Everywhere
If you're entertaining at home, JIA Everywhere is offering a special bottled cocktail that you can add to your meal box or catering order for food from any one of their nine participating restaurants, from Mono to Old Bailey. Choose from seven different cocktail options, including the Espresso Martini, Dark 'n' Stormy and Paloma—the minimum order is six bottles and they'll be delivered chilled and ready to drink.