The Best Bottled Cocktails You Can Buy Right Now To Support Hong Kong Bars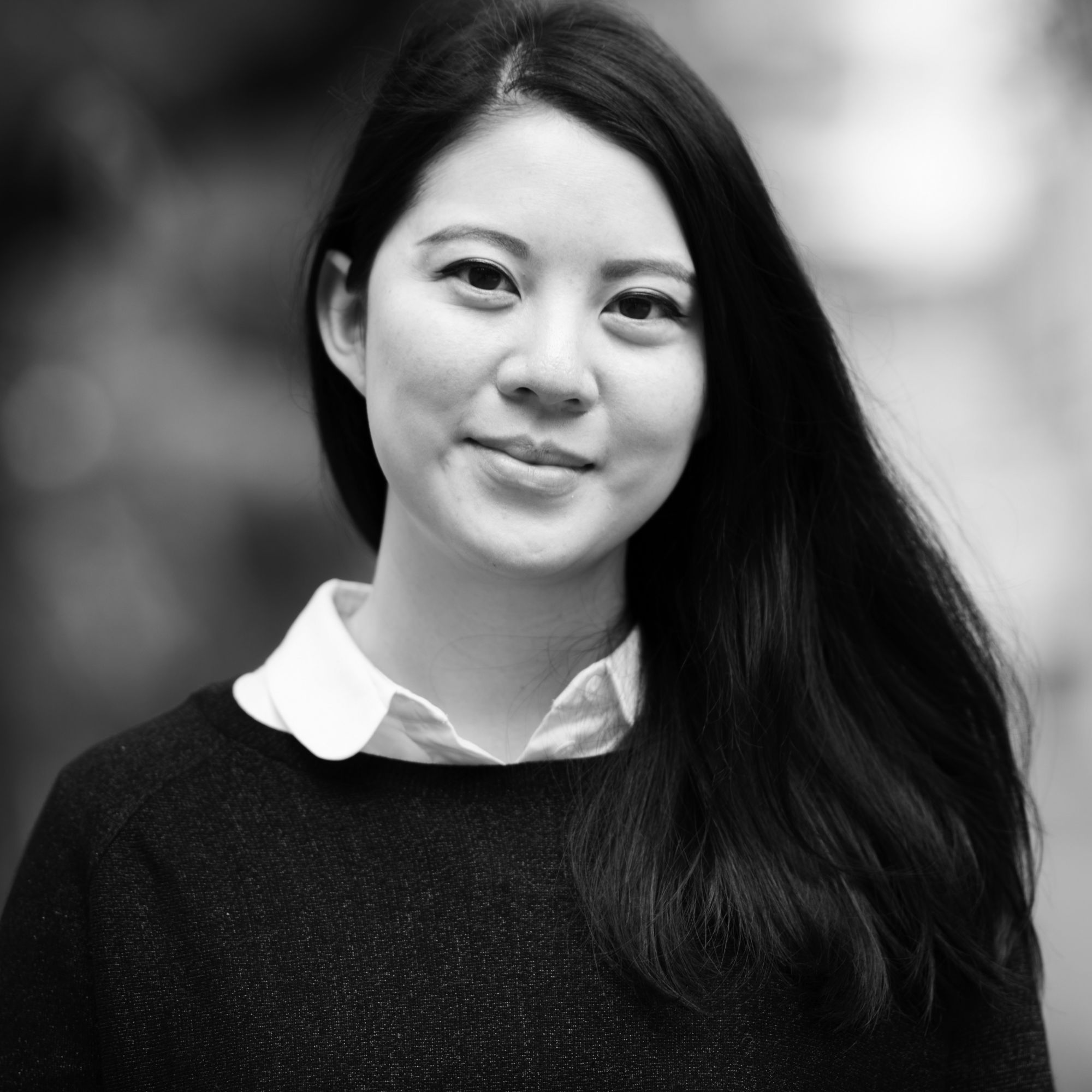 By Charmaine Mok
December 22, 2020
Bars are closed all around the city, but there are still ways to enjoy your favourite drinks from the comfort of your home
Back in April, the Hong Kong government dropped a bombshell by announcing that all bars, clubs and pubs would need to close for 14 days. In the end the ban, part of a series of stringent measures being taken against entertainment venues (including karaoke and mahjong parlours) seen as high risk areas for the transmission of coronavirus, saw those establishments closed for more than a month. On May 9, the restriction was lifted.
This story was first published in response to the closures in April, and the city is now grappling with a fourth wave of soaring Covid-19 infections—in early December, the government once again mandated a temporary closure of bars until January 6, 2021 the earliest in an attempt to control the spread of the virus.
See also: An Insider's Look At The Precarious State Of Hong Kong's Bar Scene In 2020
It's another blow for bars, but having gone through this already, more are pivoting quickly to offer their signature cocktails in bottled or canned versions that customers can easily pick up or have delivered to their doorstep. So here is our updated list of which drinks to order and where. We hope that even after the bar ban is lifted and we can return to our favourite watering holes, these venues will continue to offer these products for quick fixes for nights in.
Coa
During the second wave and first of the bar closures, Jay Khan's agave-forward cocktail bar Coa partnered with local craft brewer Young Master to launch a special canned run of the bar's signature cocktail, La Paloma de Oaxaca. Made using the same spirits that you'd find at the Central bar (including Aequitecto tequila and Alipus mezcal) and mixed with homemade grapefruit soda, the refreshing libation also comes with a packet of worm salt—just like how the drink would be served in Coa. Each 330ml can makes the equivalent of two cocktail servings, and is priced at HK$118; you can purchase packs of six, 12 or 24 cans from the newly launched COA online shop. The shop also released their range of bottled cocktails, featuring some of the bar's greatest hits; get all four in a handy cocktail flight that includes the Coconut Milk Punch, Mezcal Negroni, Agave Old Fashioned and Mezcal Martinez.
In response to the ongoing challenges faced by society—in particular, vulnerable communities—COA's founder Jay Khan also launched Mezcal Missions in December, offering mezcal tastings where proceeds go to benefit local charity Habitat For Humanity.
The Old Man
Asia's number one bar has been busy fulfilling orders for their signature cocktails, with their takeaway bottled drinks. The bar's signature drinks—including the Clear Old Fashioned and The Sun Also Rises (coconut oil fat-washed applejack, fresh curry gin, sweet vermouth sous-vide pandan leaves, makrut lime leaf)—are available in bottles ranging from 300ml (three servings), 500ml (five servings) to 750ml (seven servings). See the menu on their Instagram stories and DM the bar through Instagram or Facebook to place your order.
The Wise King
Award-winning bar The Wise King started off offering their iconic King's Negroni, but have since expanded to more signature cocktails available in classy 750ml bottles that will keep you going for seven satisfying drinks, priced at HK$598 for one and HK$1,000 for two. The King's Negroni cocktail comprises gin, Campari, Mancino Vermouth Rosso and bitters for a slow-sipper that's perfect for an evening at home, but you can also make requests for your favourite The Wise King classic: from the Washed Negroni to a Jamon Old Fashioned or the Pickled Margarita. In June, the team introduced a collaboration with NIP Distillery called the Mandarino Negroni, combining NIP Distillery gin, Mancino Vermouth, Mandarinetto Isolabella and Rinomato Americano Bianco. Each bottle comes with a tag hand-signed by founder and bartender Sandeep Kumar, thanking the buyer for their support.
In December, the team launched a new series of festive cocktails with limited edition label designs—among the set is the Cafe Bamboo (Mancino Vermouth Chinato, amontillado sherry, cacao, coffee, and mezcal), the Brulee Martini (spiced NIP rare gin, Mancino Vermouth Chinato and Rinomato Americano Bianco).
The Diplomat
The Diplomat's menu of to-go bottled cocktails includes many of their house signatures, from the Tarling (pandan gin, white port, baking spices, clarified orange juice, coconut water) to the Boulevardier (Wild Turkey rye, bourbon, Punt E Mes vermouth, Campari bitter) and English Milk Punch (rums, brandy, spice, anise, citrus and milk). Each cocktail is 400ml with prices from HK$500 per bottle, and come sealed with wax. The bottled cocktails are available to purchase at the bar, or you can also place your orders through Alfred's, Leading Nation's dedicated gourmet delivery platform. The Gibson even comes with the bar's special pickled Japanese shallots for serving.
Darkside
Darkside may be shut, but you can still enjoy the team's sharply executed drinks at home with their newly launched bottled cocktail ("Bococktails") range. Cocktails include the Easy Negroni (Xellent Swiss Gin, Mancino Rosso Vermouth, Aperitivo Isola Verde), 50/50 Martini Cocktail (Xellent Swiss Gin, Mancino Secco Vermouth, Mancino Bianco Vermouth) and the special Cognac Old Fashioned that is mixed using Rosewood's own cognac. The cocktails are available in 100ml or 350ml bottles, or as part of a trio collection in a special box. Interested drinkers can order the cocktails through Rosewood's own online platform.
Caprice Bar
The Four Seasons Hong Kong is keeping things classy with their Caprice Negroni, a powerful cocktail that is bittersweet and highly herbaceous thanks to an infusion of rosemary, thyme and lavender. The cocktail makes the most of French spirits and liqueurs, including Citadelle gin, sweet La Quintinye Rouge vermouth, Amer Picon in addition to Campari. The 200ml bottle keeps for up to one month unopened, and is perfect enjoyed on the rocks. The cocktail is available to purchase from the hotel's e-shop, priced at HK$355 for a set that comes with flavoured almonds and olives for perfect aperitif. Delivery fees start from HK$200 for Hong Kong island addresses, up to HK$500 for those in the New Territories; you can also arrange for pick-up rom the pop-up pastry shop on the hotel's lobby level from 10:00am to 8:00pm daily.
Tell Camellia
Available in 500ml bottles priced at HK$500 each, Tell Camellia's tea-centric cocktails are perfect for creating refreshing highballs or enjoyed chilled and neat. Six different T-Tonic creations are now available: matcha, lapsang souchong, Italian almonds and truffle, osmanthus and oolong, mango and strawberry, and lychee and summer fruits. They also have new festive cocktails—Christmas Negroni, Tall Pine and Smoky Hunter—that can be bought as a cocktail gift box inclusive of a personalised note and cocktail glass. You can also help support the venue by purchasing gift vouchers, valued from HK$250 to HK$2,000, for use once the bar reopens. You can order the bottles directly from the bar by messaging via Instagram, Facebook, or emailing info@tellcamellia.com.
Laiba x Bar In A Bottle
China's bottled cocktail brand Laiba has partnered with Metagroup to sell six artisanal bottled cocktails, inspired by Hong Kong's top bartenders: including Jay Khan (COA), Devender Sehgal (8 1/2 Otto e Mezzo), Agung Prabowo (The Old Man), Beckaly Franks (The Pontiac), Suraj Gurung (Stockton) and Antonio Lai (Quinary). Each single serve bottle is 90ml and can simply be poured over ice for an instant classic. Each one is beautifully designed to incorporate the bar's logo on the label and can be purchased with 7 days' notice from the Metagroup website. Proceeds from each purchase go back to support the bars themselves.
Origin
Gin fanatics should take a look at Origin's RTD (ready to drink) selection of three unique gin cocktails: Pear Vesper, Chai-colate Negroni, and the Pandan Jasmine Martinez, which come in 500ml bottles priced at HK$490 each.
If you prefer mixing your own gin and tonics, check out their different flavoured gins available in 500ml bottles for mixing and matching at home for the perfect cocktail. The collection includes Shiso and Lemon Gin, Chocolate Chai Gin, Lemongrass and Makrut Lime Gin, and a Guava and Earl Grey Tea Gin. All bottles are priced at HK$390 and can be purchased online, where cocktail recipes for each gin are listed to inspire you.
You can also purchase gift vouchers valued at HK$250, HK$500 and HK$800. Keep an eye out on their Instagram or website for new flavours and concoctions.
001
One of the original speakeasy-style bars in Hong Kong, 001 is still going strong and are selling 400ml bottles of their signature tipples, such as their Geisha (gin, dry vermouth, elderflower liqueur, jasmine tea, basil, cucumber, dill); Earl Grey Negroni (earl grey-infused gin, sweet vermouth, campari, benedictine, orange bitters); and the Boulevardier. The list includes a dozen options—WhatsApp on +852 6629 5975 for purchase and delivery details. You can also purchase the cocktails from the bar's retail outlet, Liquor and Liqueur at 97 Wellington Street, Central.
Mizunara
Japanese whisky bar Mizunara have upped their game with a series of bottled cocktails as well as whisky-tasting flights available for delivery, available through their online store. The Classic Cocktails set includes four 100ml bottles of gin martini, vodka martini, a Manhattan and a Negroni while the Specialty Cocktails set features Serendipity, Autumn In Mizunara, Christmas Carol, and Espresso God Father.
The Shady Acres
This popular Peel Street bar has been doing a lot of good—including offering free takeaway meals to workers in hospitality who are having a rough time—and selling food and drinks from their "Shady Bodega Takeaway" when they need to close for the night. Ready to drink cocktails include Westwinds gin and tonic and Nusa Cana rum and coke, 2 Towns pineapple cider and more. WhatsApp the team on +852 9176 7500—they even promise to feed you shots, from a respectable distance, of course.
Bar De Luxe
Get a taste of Ueno Hidetsugu's award-winning Japanese bar in the comfort of your home. The Central cocktail lounge is offering ten different classic and signature cocktails available in three different sizes (500ml for 7-8 servings, 250ml for 3-4 servings, and 125ml for 2 servings). These include the Misty (sake, vodka, Dom Benedictine, honey liqueur); Black Negroni (gin, Antica Formula, Fernet Branca); Manhattan (bourbon, vermouth, Antica Formula, Angostura); Yancha (Islay whisky, cynar, jasmine tea liqueur); and Kyoho Fizz (Kyoho grape liqueur, grapefruit liqueur, milky white grape liqueur and soda, and more. The bar is offering same-day delivery from 12:00pm to 9:00pm with a minimum order of HK$600 for Hong Kong island addresses and HK$1200 for Kowloon addresses every day except Sunday. If you're lucky enough to be within walking distance of the bar, the minimum order is HK$400. WhatsApp the bar on +852 9615 2311, message them on Facebook or Instagram, or email bdl@attire-house.com.
JIA Everywhere
If you're entertaining at home, JIA Everywhere is offering a special bottled cocktail that you can add to your meal box or catering order for food from any one of their nine participating restaurants, from Mono to Old Bailey. Choose from seven different cocktail options, including the Espresso Martini, Dark 'n' Stormy and Paloma—the minimum order is six bottles and they'll be delivered chilled and ready to drink.
Prefer wine? Take a look at all these alcohol delivery companies who will deliver wines to your door.
This story was first published on April 15, 2020 and updated on December 22, 2020