10 Global Exhibitions Worth Travelling For This Summer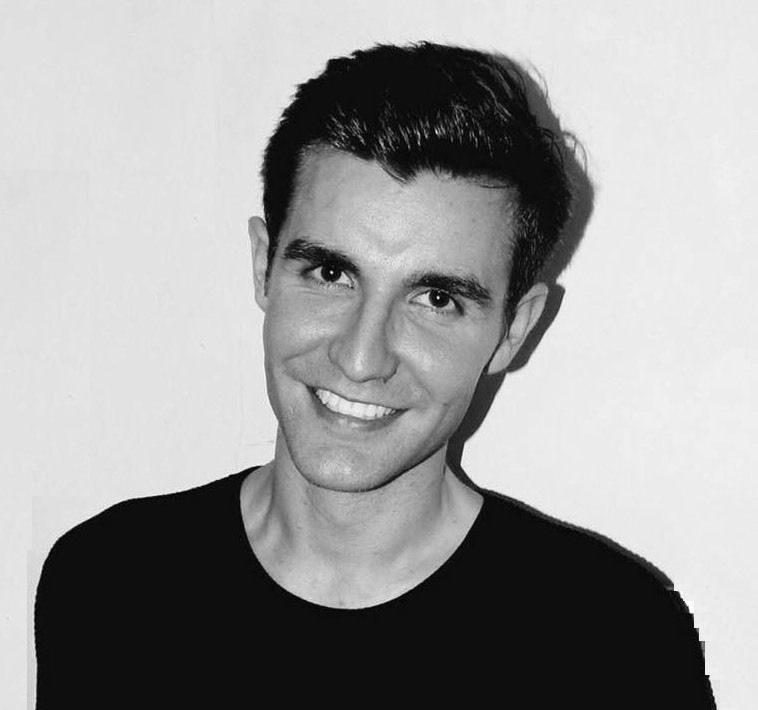 By Oliver Giles
June 27, 2019
From rarely-seen paintings by Leonardo da Vinci to books of Japanese manga, there's something for art lover to see this summer
1/10 The Venice Biennale
Where: Venice, Italy
Sometimes described as the Olympics of the art world, the Venice Biennale sees countries invite an artist (or group of artists) to represent them at this international exhibition, which takes place in dozens of venues around the Italian city.
This year's show is themed "May You Live In Interesting Times", a phrase taken from an ancient Chinese curse that condemns the listener to live in times of crisis and uncertainty.
Artists to look out for at this year's event include Turner Prize-winning Charlotte Prodger(who's representing Scotland), Inuit artist collective Isuma (Canada) and Shirley Tse (Hong Kong).
Until November 24. Various locations around Venice. labiennale.org/en
See also: Shirley Tse On The Hong Kong Pavilion
2/10 Whitney Biennial 2019
Where: New York, USA
The Whitney Biennial is a must-see for anyone interested in contemporary American art. Founded in 1932, the show has helped catapult artists such as Georgia O'Keefe, Jackson Pollock and Jeff Koons to global fame.
This year's show is being organised by Jane Panetta, associate curator, and Rujeko Hockley, assistant curator.
Until September 22. The Whitney Museum of American Art, 99 Gansevoort St, New York, NY 10014, USA. whitney.org
3/10 The Summer Exhibition
Where: London, England
A great leveller in the art world calendar, the Royal Academy's annual summer exhibition showcases the works of amateur artists alongside big names such as Tracey Emin, Grayson Perry and Banksy.
This year's sprawling show features more than 1,500 artworks, including paintings, photographs, drawings, sculptures, architectural models and much more. Highlights include a monumental new painting by Anselm Kiefer and a double portrait by Wolfgang Tillmans.
Until August 12. The Royal Academy, Burlington House, Piccadilly, Mayfair, London W1J 0BD, UK. royalacademy.org.uk
See also: Wolfgang Tillmans And David Zwirner Land In Hong Kong
4/10 Bauhaus Week
Where: Berlin, Germany
A century after the founding of the influential Bauhaus art and architecture school, performances, exhibitions and other events will showcase the movement's innovative designs and explore its continuing cultural impact at museums and public spaces around Berlin. Be sure to see the Bauhaus and Photography exhibition at the Museum of Photography.
August 31 to September 8. Various venues around Berlin. bauhaus100.com
5/10 Picasso—Birth of a Genius
Where: Beijing, China
Pablo Picasso's transformative works have voyaged from their home at the Musée national Picasso-Paris to the UCCA Center for Contemporary Art in Beijing for Picasso — Birth of a Genius.
Featuring 103 works from the first three decades of Picasso's career, this is the largest exhibition of the renowned artist's work ever hosted in China.
Until September 1. UCCA Center for Contemporary Art, 4 Jiuxianqiao Rd, Chaoyang Qu, Beijing Shi, Mainland China, 100103. ucca.org.cn
6/10 Leonardo da Vinci's St Jerome
7/10 Olafur Eliasson: In Real Life
Where: London, England
The Danish-Icelandic artist is known for his sculptures and large-scale installations that play with the elements, and his latest exhibition won't disappoint. The works make use of rainbow, light and shadow. The exhibition features a spectacular outdoor sculpture as well as an area where Eliasson explores social issues such as climate change and migration.
July 11 to January 5, 2020. Tate Modern, Bankside, London SE1 9TG, UK. tate.org.uk
8/10 Implicit Tensions: Mapplethorpe Now
The second event in a two-part series dedicated to the acclaimed, late 20th century American artist, this exhibition places a selection of Mapplethorpe's portrait photography in conversation with contemporary artists' works that reference his oeuvre, thus exploring the impact of his lasting legacy.
July 24 to January 5, 2020. The Solomon R Guggenheim Museum, 1071 5th Ave, New York, NY 10128, USA. guggenheim.org
See also: What You Need To Know About Yorkshire Sculpture International
9/10 Why Should I Hesitate? Putting Drawings To Work
Two of South Africa's leading art institutions are showing works by famed local artist William Kentridge in his largest exhibition on the African continent in over a decade. The Norval Foundation focuses on sculptures that Kentridge has created over the past two decades, while Zeitz MOCAA charts 40 years of drawings, stop-frame animation, videos, tapestries, and other pieces—some of which will be displayed in South Africa for the first time.
August 24, 2019 to March 2020. Zeitz Mocaa, V&A Waterfront, Silo District, S Arm Rd, Waterfront, Cape Town, 8001, South Africa. zeitzmocaa.museum
August 24, 2019 to March 2020. The Norval Foundation, 4 Steenberg Rd, Steenberg Estate, Cape Town, 7945, South Africa. norvalfoundation.org
10/10 Manga
Where: London, England
The largest exhibition of manga ever to take place outside of Japan, this sprawling exhibition is sure to impress both existing fans and curious gallery-goers who are entirely new to the genre.
As well as showcasing manga prints and comics, the exhibition will house a recreation of the oldest manga bookshop in Tokyo and will feature a "cosplay section", where visitors can dress up as their favourite manga character.
Until August 26. The British Museum, Great Russell St, Bloomsbury, London WC1B 3DG, UK. britishmuseum.org
See also: British Artist Harland Miller On The Power Of Words