What To See At Unscheduled, Hong Kong's Newest Art Fair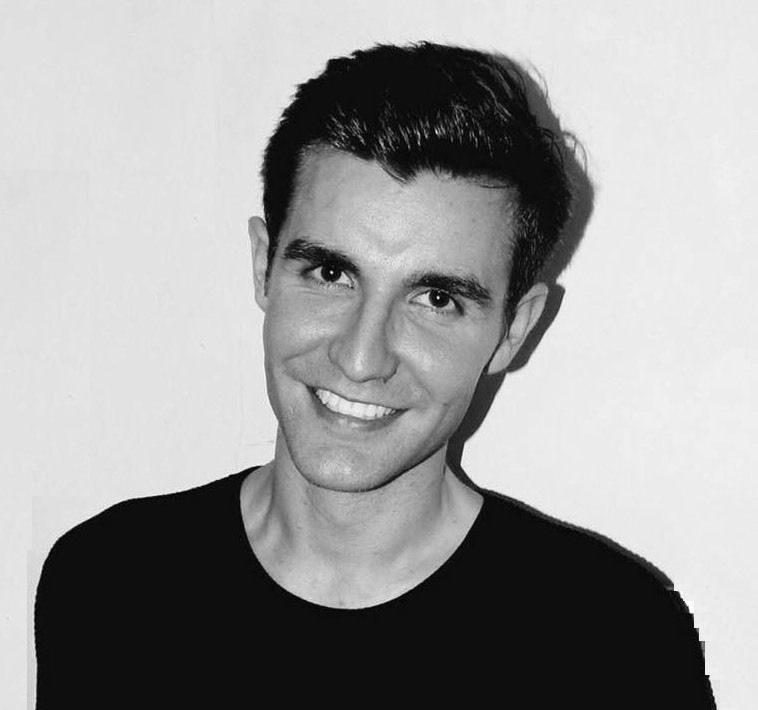 By Oliver Giles
May 27, 2020
Art from Asia is in the spotlight at Unscheduled, a fair running from June 17 to 27 at Tai Kwun
10 Chancery Lane Gallery
Kwok Mang-ho—better known as Frog King—is planning to create an "immersive, temple-like structure" in 10 Chancery Lane Gallery's booth at Unscheduled, according to curator Ying Kwok, who led the independent selection team for the fair with artist Sara Wong.
As well as this installation, 10 Chancery Lane Gallery is showing paintings and sculptures by Frog King, and what may be the artist's most famous work—himself. "It's likely he will become part of the art and that [the art] will have some performative elements as well," says Wong.
See also: The Man Behind The Mask: A Look Inside The Life Of Performance Artist Frog King
Ben Brown Fine Arts
Hongkonger Kitty Chou's abstract photographs are being exhibited by Ben Brown Fine Arts, which has represented Chou since 2015.
Chou has been dubbed the "accidental photographer" for the way she uses a simple digital camera to capture surprising images that often feature reflections on water or the interplay of light and shadows on city streets. She now splits her time between her home city, New York and Paris.
Contemporary by Angela Li
de Sarthe
Conceptual artist Mak Ying-tung 2 has experimented with a variety of technology in her art—including QR codes and social media platform WeChat—but has recently begun exploring a more traditional medium: painting.
De Sarthe is exhibiting a series of these acrylic-on-canvas works at Unscheduled.
Edouard Malingue Gallery
Edouard Malingue Gallery is showing paintings by Taiwanese artist Chou Yu-cheng, who Hongkongers know best for his enormous installation of oversized bowls and chopsticks that was installed at Art Basel in Hong Kong in 2018.
At Unscheduled, Chou is showing a very different series of works—colour gradient paintings that are so flawless they look as if they have been printed off a computer.
See also: Banksy's Latest Artwork Pays Tribute To Covid-19 Healthcare Workers
Hanart TZ Gallery
Ink paintings by the late Irene Chou, who was one of the most influential artists of the New Ink Painting movement in Hong Kong before she died at the age of 87 in 2011, are being shown by Hanart TZ Gallery. Chou's work has been collected by the British Museum, the Hong Kong Museum of Art and the Boston Museum of Fine Arts, among many other international institutions.
Kwai Fung Hin Gallery
Beijing-based artist Zhang Gong's colourful paintings of imaginary cityscapes and luridly-coloured creatures—think a red tiger and fluorescent pink bat—are being shown by Kwai Fung Hin. Diplomat Uli Sigg, who had amassed possibly the largest collection of contemporary Chinese art in the world before donating much of it to M+ in 2012, is one of the many private collectors who have sought out Gong's work.
See also: Art Insider: Catherine Kwai
L+ / Lucie Chang Fine Arts
Fans of street art should make a beeline for L+ / Lucie Chang Fine Arts, which is showing works by Japanese artist Aruta Soup, who blends cartoon characters, graffiti tags and science-fiction imagery in his paintings.
Leo Gallery
Chinese artist Duan Yifan is making a career by putting his own spin on the ancient art of lacquer painting, filling grids with abstract washes or swirls of colour. Leo Gallery is exhibiting some of his most recent works.
Over The Influence
Chinese performance artist and photographer Liu Bolin is famous around the world for his self portraits that feature him disappearing like a chameleon into the surrounding environment thanks to some very clever body painting. Liu—sometimes called "the invisible man"—has pictured himself as part of supermarket shelves, blending into the Colosseum in Rome and, for a Moncler campaign, was photographed by Annie Leibovitz melting into an iceberg in Iceland.
Over The Influence is exhibiting several works from this series, including a striking shot of Liu in a pharmacy.
Rossi & Rossi
Paintings by Heman Chong are being shown by Rossi & Rossi. The Malaysia-born, Singapore-based artist, writer and curator explores the relationship between text, images and performance in his art, and since 2010 has worked on a series of paintings of book covers, some of which Rossi & Rossi is showing at Unscheduled.
Whitestone Gallery
Whitestone Gallery is showing recent oil-on-canvas portraits by Etsu Egami, a rising star of the Japanese art scene who in April had her work included in the prestigious Vision of Contemporary Art (VOCA) exhibition at the Ueno Royal Museum, which features works by up-and-coming artists from around the country. Takashi Murakami, Yoshitomo Nara and Tomoo Gokita all had their art featured in VOCA when they were at the start of their careers.
See also: Unscheduled: Hong Kong's Newest Art Fair Launches This June