Flashback: 10 Iconic Women's Fashion Trends in Hong Kong That Defined the Decade
As 2020 draws near, we're taking a trip down memory lane on some of the most iconic Hong Kong fashion trends that have hit the streets the last ten years.
From early 2010's Japanese doll eye contacts to the recent athleisure craze that is still going strong, get ready for a decade's worth of nostalgic memories:
1/10 Kawaii Fashion (the early 2010s)
Before the Korean Wave, there was a time when Hong Kong people loved everything Japanese related—from movies, music to food and fashion. The kawaii aesthetic was particularly well-loved in the city, where shops sold an abundance of frilly baby pink dresses and lolita style blouses. The girly dresses were always paired with big circle contact lenses and enhanced eye-enlarging makeup for an innocent, doll-like head-to-toe look.
2/10 Wedge Heeled Sneakers (the early 2010s)
Throwback to the days when Nike Dunk Sky Hi Wedge Heels and Wedged Converses were on the top of your Christmas list. While wedge-heeled sandals and boots are still popular in 2019, the wedge-heeled sneakers trend is almost completely forgotten of. Perhaps the athleisure trend started a lot earlier than we thought.
3/10 Acid washed Denim (the early 2010s)
'80s acid-washed skinny jeans, denim shorts and backpacks flooded the internet in 2012 and it seems to be making a comeback once again. With international luxury brands like Alexander Wang, Chloé and Miu Miu adding it into their collections earlier this year, will acid-wash be the mom jeans of 2020?
See also: 3 Ways To Wear It: The White Dress
4/10 Overalls (2014-2017)
Continuing the denim trend, 2014 was the year of overalls. Unlike the '90s baggy overalls, fashion companies opted for a more fitted, cropped look to bring an updated feel to the clothing piece. Featuring a wide range of styles from distressed romper overalls, to white denim overalls with a more relaxed fit, the accessible pockets were perhaps the best part of the outfit.
5/10 Crop Tops (2014-2017)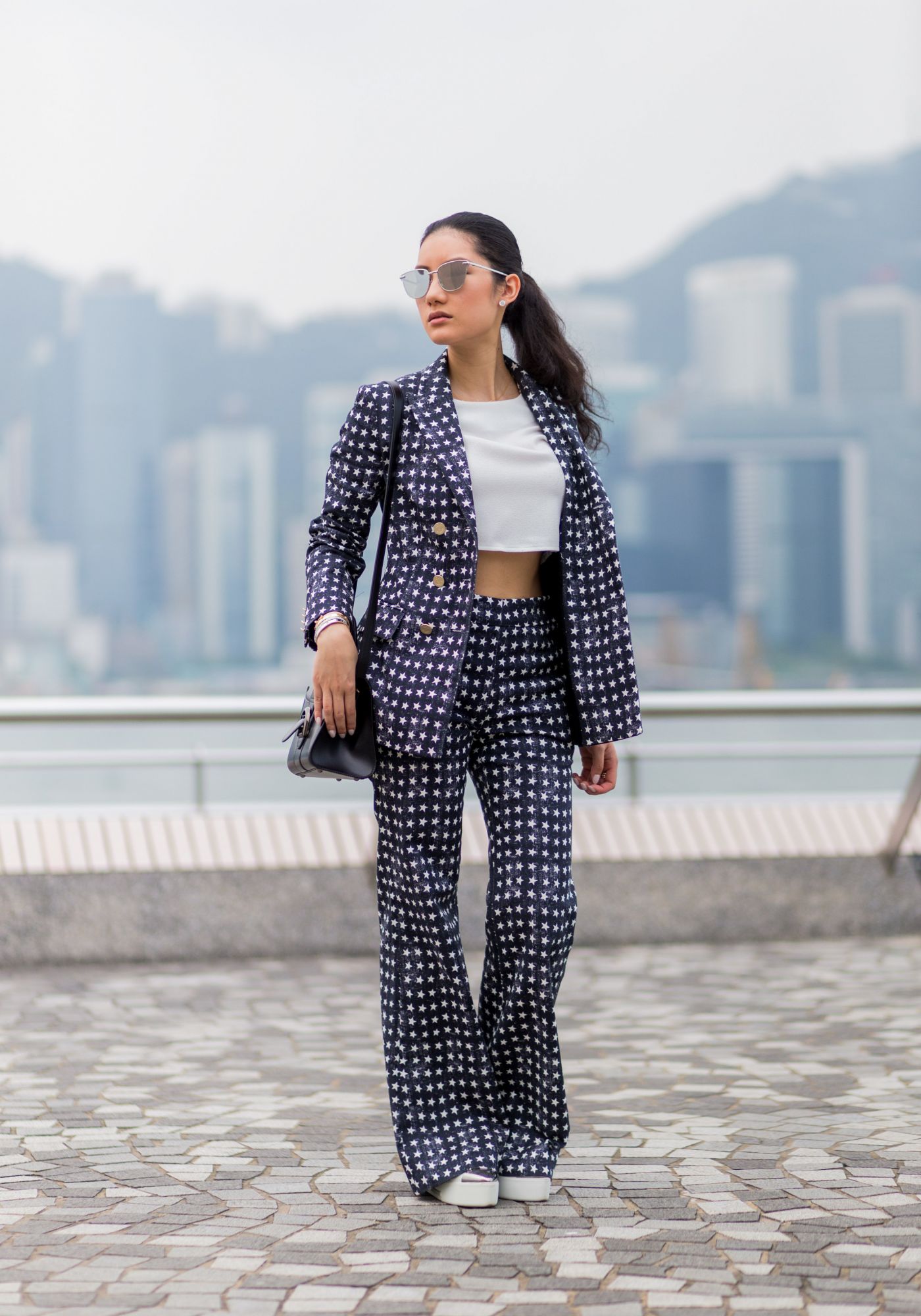 Crop tops are one of the trends that don't seem to be going anywhere. From simple cropped t-shirts to bralette tops and workout tees, crop tops have even sparked controversy and debate in the media such as when ASOS introduced crop tops for men earlier this summer.
6/10 Chokers (2014-2017)
Complimenting plunging necklines, chokers seemed to have made it onto everyone's neck in 2016. Even celebrities like Beyonce and Rihanna showed off their tight-fitting jewellery choices in music videos, which pushed the sale of chokers through the roof. While the gothic black elastic style chokers were the most common ones, luxe versions such as Cartier's megawatt diamond choker and Fallon's Monarch choker gained a following as well.
See also: Tatler Asia's Guide To Accessorising Jewellery
7/10 Korean Street Style (2018 to present)
Known as one of Asia's leading hubs for music, skincare and fashion, South Korea's influence on Hong Kong can be seen from the city's growing streetwear scene. With plenty of new and emerging Korean designers gaining cult fans around the world, Hong Kongers are welcoming the Korean Wave with open arms.
People have been hunting for the latest drops from Korean streetwear brands such as KYE and Mahagrid, and mimicking their favourite K-pop stars' makeup looks. Sometimes it's just hard to tell if these fashionistas are from Hong Kong or Korea.
See also: MFW Spring 2020: Best Of Milan Fashion Week Street Style
8/10 Vintage '90s (2018 to present)
9/10 Athleisure (2018 to present)
10/10 Sustainable fashion (2018 to present)
The no-straw movement was the beginning of Hong Kong's journey towards becoming a more eco-friendly and sustainable city. In recent years, the city welcomed eco and ethical fashion with open arms in an attempt to battle the growing landfill problem.
Second-hand shopping events, vintage shopping as well as eco-conscious brands are brought to the spotlight and loved by many in the city. While buying someone else's old clothes seemed unfashionable in the past, being good to the environment has become the new movement.
Even fashion giants such as H&M realized consumers' move towards becoming more environmentally conscious and started a sustainable fashion range, pledging to become 100% climate positive by 2040.
See also: 7 Eco-Friendly Fashion Labels That Are Redefining Luxury