Claire Hsu On Asia Art Archive's Upcoming Exhibition at Tai Kwun—And What's Next For The Organisation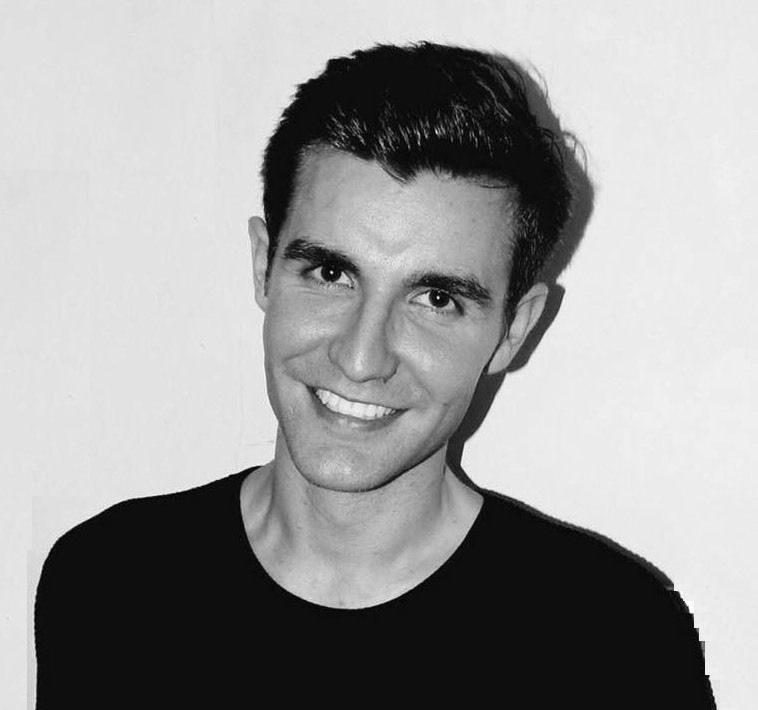 By Oliver Giles
April 01, 2021
Asia Art Archive is gearing up for one of its biggest years yet, opening a major new exhibition at Tai Kwun and, in the autumn, moving its library to a new home. So why is Claire Hsu, its co-founder and leader for the past 20 years, stepping down?
Magic is possible within an archive," says Claire Hsu.
She would know. As co-founder and executive director of Asia Art Archive (AAA), a non-profit organisation dedicated to documenting the region's art history, Hsu has watched children's eyes light up when they open a book and learn about artists who are not long-dead men in faraway Europe, but people living today in their home towns. She has met academics who became ecstatic after finding rare documents that led their research in unexpected new directions. And she has seen audiences of all ages sit spellbound by artists explaining how their work can open doors to whole new worlds.
"It has been an amazing journey," says Hsu, who launched AAA in 2000, when she was just 24, and is now preparing to hand it over to a new leader as the organisation marks its 20th anniversary. She will become co-chair of the board with Benjamin Cha and hopes a new executive director will be in place by the summer. Mimi Brown, the founder of arts organisation Spring Workshop and a long-term AAA board member, is leading the search for the new director. "This is not something I've decided overnight; it's something I've been thinking about for a number of years," says Hsu. "Part of successfully establishing the organisation was making sure it can continue into the future, well beyond my lifetime."
This isn't the only major decision Hsu has made recently. In the autumn, AAA is moving its library from an office building in Sheung Wan to a new home, details of which will be announced later this year. And, as if embarking on a global search for a new leader and moving more than 40,000 delicate documents across the city wasn't enough, this month Hsu and her team are opening the first large-scale exhibition AAA has hosted since 2013. The show, Portals, Stories, and Other Journeys, is taking place at Tai Kwun, featuring pieces by five leading artists from around Asia, each of whom has made new works for the exhibition.
"It has all been a lot of work," says Hsu, laughing. "But it feels right. I am very much guided by intuition, which I suppose is why I was like, 'Yeah, let's set up an archive' when I was 24."
Rescuing History
Back in 2000, when Hsu co-founded AAA with Johnson Chang, the founder of Hanart TZ Gallery, there was no organisation dedicated to documenting Asian art history from the 20th and 21st centuries. In the US and Europe, art archives are often a core component of museums or universities, but for decades this work had been overlooked in Asia. "In many cases we are working with archives that are in danger: in terms of not being preserved properly, in terms of the individual passing away," says Hsu. "In many countries that we work with, institutions are not collecting archives, so it is very easy for these histories to get lost."
AAA has built the largest library of art books on the continent, but it has also devoted much of its resources to digitising artists' and academics' personal archives: their troves of sketchbooks, notebooks, photographs, exhibition catalogues and more. Items like these are often discarded by artists or their families, who don't realise that they can be invaluable to historians, curators and students. Among those who have had personal materials digitised by AAA are the late Singaporean artist Lee Wen, who was a pioneer of performance art in Asia, and Nilima Sheikh, a feminist Indian artist whose work draws on influences from around the region.
See also: Anna Maria Rossi And Fabio Rossi On Their Wild Road Trips Through Asia—And Opening Their Second Gallery In Hong Kong
Part of successfully establishing the organisation was making sure it can continue into the future, well beyond my lifetime
Hsu readily admits that this work can sound overly academic—or even dry—to people outside the art world, but she has worked to make AAA an accessible space for everyone. All of the archive's materials are free for the public to access so, Covid-19 restrictions aside, anyone can walk into AAA's library at any time or sit in on the dozens of talks it hosts annually. AAA also works with more than 250 local schools in Hong Kong, many of whom bring their students to the library to learn about the organisation's materials first-hand, and runs Hong Kong Art Workshop in collaboration with the University of Hong Kong (HKU), a course for art history students.
International demand is also constantly growing for AAA's resources. The organisation has now worked with more than 300 educational and art institutions, while leading curators, including those from the Guggenheim Museum in New York and Tate Modern in London, regularly consult its collections. "If you look at major institutions across the world, 20 years ago they wouldn't have been collecting contemporary Asian art and they would have had very, very few programmes around it, if any at all," says Hsu. "There has been a major shift. AAA is definitely a product of its time, in the sense that we're part of something people are now calling for around the world: for marginalised voices to be heard."
See also: South Korean Artist Qwaya On His First Overseas Exhibition In Hong Kong, "Zero Base x Hong Kong"
Global Leader
Hsu is too modest to say it, but the archive has done more than reflect this global push for greater diversity—it has helped drive it. Suhanya Raffel, museum director of M+, emphasises that for many years AAA was the sole place where anyone interested in Asian art could conduct research. "AAA is the first and only organisation with the ambition to conserve archives that relate to art in Asia," she says. "I have known Claire for many years. It is her tenacity and purpose that ensured this organisation could be established, and that it can now flourish."
Other leaders in the art world—and beyond—are similarly impressed by Hsu. She was named a Young Global Leader by the World Economic Forum and is a fixture in articles ranking the art industry's most influential players. Last year, London-based ArtReview magazine named her and John Tain, AAA's head of research, among the most powerful people in art on its closely watched Power 100 list. They were jointly ranked number 34, above headline-grabbing figures such as Banksy and Ai Weiwei.
Chang, who co-founded the archive, says he is proud to be associated with Hsu, who was an intern at his gallery when they first began discussing the idea for an archive of art from Asia. "AAA would not be what it is today but for Claire's commitment to it," says Chang. "She basically did all the work in getting the project going. She is the most dependable associate anyone can hope to find."
A Team Effort
But Hsu is insistent that the organisation's success is not down to her alone. She is full of praise for the team of 40, which includes five employees at the Asia Art Archive in India's Delhi office and two researchers in Shanghai, as well as for the patrons who have championed the archive from its first day.
"We have had an incredibly generous chair in Jane DeBevoise, who herself is a scholar," says Hsu. DeBevoise was formerly a director of the Guggenheim Museum and was sole chair of the AAA board from 2003 until 2019. Since then, she has been co-chair alongside Cha, chief executive of property developer Grosvenor Asia Pacific. DeBevoise is now stepping down as co-chair, but will remain a board member and chair of Asia Art Archive in America, the organisation's hub in the US.
"Jane has been very generous on multiple levels, as have all our patrons and board members, who give in different ways," says Hsu. Textiles tycoon Dee Poon, for example, has launched a fund specifically to document the work of female artists. "And our patrons don't just give money, but give time and advice," says Hsu.
Some of AAA's most dedicated backers are members of Hsu's family. She is the daughter of Keith Hsu and Johanna Arculli, and the stepdaughter of Ronald Arculli, the former chairman of the Hong Kong Stock Exchange and the Hong Kong Jockey Club. Her husband, Benjamin Vuchot, is chairman and CEO of retail giant DFS. They have three daughters, aged between five and 13.
"I am personally grateful to my family for their moral support and encouragement," says Hsu. "Thinking back, even my parents not saying, 'What are you doing setting up an archive? Go and get a real job' is an incredible gift." Artists and galleries are also major supporters, with many of them donating artworks for the organisation's annual auction and fundraising dinner in Hong Kong.
Having such a committed network of patrons is one of the reasons why Hsu is so confident about handing the organisation to a new leader. "The archive is in a really good place: we have an amazing team and we're very clear about what it is we need to do," says Hsu. "I think it's a good time for new energy and new ideas. And as co-chair, I will ensure the new executive director has everything they need to take the archive into the next stage of its life."
Making Magic
Until then, there are a few final projects for Hsu to launch. Arguably the largest of these is Portals, Stories, and Other Journeys, the exhibition at Tai Kwun, which is set to run from April 23 to August 1. Hongkongers Kwan Sheung-chi and Lam Wing-sze, Turkish artist Banu Cennetoğlu, Delhi- based Raqs Media Collective, and New York-based Lebanese artist Walid Raad have each made new works inspired by the archive of the late Hong Kong artist Ha Bik-chuen. Ha died in 2009, leaving a vast personal library that documented exhibitions that he had attended from the 1960s to the 2000s, an incredible time capsule of Hong Kong's art history. Between 2013 and this February, AAA's team digitised more than 18,000 items from Ha's archive, making them available to the public for the first time.
Portals, Stories, and Other Journeys is curated by Michelle Wong, who was a researcher at AAA for eight years before she recently left to start her PhD at HKU. She has been supported by a steering committee made up of Hsu, Tain and Susanna Chung, the programmes manager and head of learning and participation at AAA.
"There will be some materials from Ha's archive there, but it's more of a contemporary art exhibition than an archival exhibition," says Hsu. "When we talk about archives, most people will go, 'Oh my gosh, so boring, I don't want to go and see an archive of 700 boxes', so we have been thinking, 'How do we show people the magic within this?'"
Magic is a particularly appropriate word in this instance, as one of the artists featured has resurrected a mythical creature. Lo Ting are a species of merfolk that were said to live in the water around Lantau Island. They appear in the work of artist and curator Oscar Ho, who was exhibition director of the Hong Kong Arts Centre from 1988 to 2001. Ha documented Ho's art in his archive, and a human-sized sculpture of a Lo Ting that was created for one of Ho's past exhibitions is featured in the show at Tai Kwun.
This is just one of the "sets" that make up the exhibition, several of which are similarly dramatic. One of them resembles a Hong Kong restaurant from the 1970s. "The show is quite theatrical," says Hsu. "It is an exploration of how you can get lost in an archive. You can be looking for one thing but then suddenly come across something else interesting, from a different time and place."
Other projects are ongoing. In February, the organisation launched the Mobile Library Nepal, a collection of 500 books that will travel around the Himalayan country, visiting several universities and art spaces over the coming year. After that, the books will remain in Nepal in the hope that they will lead to the establishment of a local archive or library there. "We've done this in Vietnam, in Myanmar and in Sri Lanka," says Hsu. "In Sri Lanka there is a thriving organisation that has come about because of this, the Archive for Art, Design and Architecture. It is completely independent of AAA but was born from the Mobile Library Sri Lanka. We see it as our role to seed other organisations to do similar work—we need multiple lenses to see the world, and what that means is that there have to be multiple sites of research."
Then there are preliminary preparations for AAA's move from its current premises in Sheung Wan, where it has been based since 2007. "Our space in Sheung Wan is amazing and has mostly been supported by Sino Group and Kerry Properties, who give us a subsidised rate," says Hsu. But for years the organisation has needed a slightly larger home, ideally somewhere the team can fit out to best preserve the fragile documents in AAA's care.
See also: Art Collectors William And Lavina Lim On Donating Nearly 100 Artworks To M+
Ready for Change
Hsu cannot wait for the move, though by then there will be a new executive director in place, and she will not have an office in the new library. "I am ready for it, I'm ready for change," she says. Hsu does not have another job lined up, or any big plans. She is looking forward to spending more time with her daughters, continuing her voluntary work with Hong Kong's refugee community and diving deeper into her study of yoga and Ayurveda, to which she has been dedicated for the past five years. "The tools that yoga and Ayurveda offer have been immensely important to being able to lead during difficult times," says Hsu. "Yoga is very much about transforming perspective, which is also what we're trying to do at AAA, so it has been a very interesting parallel."
And, Hsu is keen to emphasise, this is not the end of her journey with the archive. "I remain committed to AAA," she says. "It has been the best job in the world."
See also: Jean Nouvel Wins Competition To Build The World's Largest Opera House In China
Styling Veronica Li
Photography Amanda Kho
Hair David Gouygou at BruneBlonde
Hair Sing Chan at BruneBlonde
Make-Up Jaime Smith at Smudge Makeup Artistry
Stylist's Assistant Julia Fong