Tatler's Ultimate Guide To Hong Kong Museums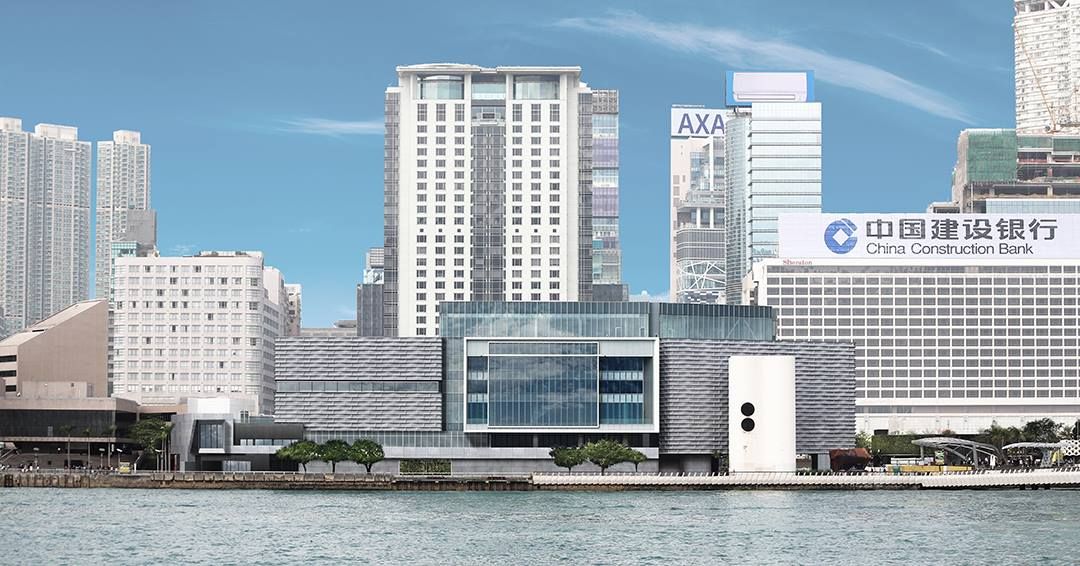 By Zabrina Lo
June 12, 2020
Running out of ideas of where to go during the hot and rainy season? From the mainstream, to the unusual and secret, these Hong Kong museums will keep you entertained—and dry
The city of Hong Kong may be small, but it has a total of seven major museums, as well as seven smaller museums, a film archive and two art spaces under the LCSD—not to mention the private spaces, and those put together by enthusiastic individuals or communal effort. Covering a wide array of topics, the city's museums are the best way of discovering everything from Hong Kong to the tip of Antarctica.
From museums focusing on art and Hong Kong history, to food-centric centres, and havens for nature lovers, we're listing the best museums in Hong Kong to visit this summer.
See also: 8 Places In Hong Kong To Learn About Local Heritage And Culture
1/5 Best for art lovers:
Hong Kong Museum of Art
Hong Kong's major art museum reopened last year in December after a four-year-long makeover that cost nearly HK$1 billion. Established in 1962, HKMoA is the first public art museum in the city, now custodian of an art collection of over 17,000 items categorised into what director Maria Mok calls "the four pillars". These include modern and contemporary Hong Kong art; Chinese antiquities spanning the period from Neolithic to the twentieth century; Chinese paintings and calligraphy which includes some 370 paintings by Wu Guanzhong; and China trade art.
HKMoA prides itself on housing one of the biggest collections of China trade art in Asia. Produced during the 18th and 19th centuries in a time when trades with Europeans gradually built up Hong Kong's international prominence, these paintings were memorabilia for western traders. Today, they give us a comprehensive picture of what our city was like as an early commercial port.
Tai Kwun - Centre for Heritage and Culture
Another major art treasure trove is revitalised in a rather unexpected venue: the former Central Police Station compound. With over 170 years of history, the cluster of buildings—which is comprised of the police station, Central Magistracy and Victoria Prison—is now a centre for heritage, contemporary arts and performing arts. Many of the historic features are preserved for the public to learn about the history of Hong Kong's law and order, Victorian architecture and prisoners' life, including a prison yard, corridors, cells and some of the original buildings. Many of these buildings have been given new life as shops, restaurants and public spaces for relaxation, with screenings or music performances also take place from time to time.
A special highlight of Tai Kwun is the dungeon-turned-bar, Behind Bars, where you can enjoy a cocktail in a dark cell. The grim setting has also inspired site-specific exhibitions and theatre shows, such as the Secret Theatre's interactive show themed around Hannibal that took place last November.
Moving away from its haunting past, Tai Kwun is now home to six to eight exhibitions that showcase mostly contemporary artists from around the world each year, including Japanese artist Takashi Murakami in 2019.
2/5 Best for history buffs
Liang Yi Museum
While the Museum of History offers rich and comprehensive information about Hong Kong's geological history and cultural heritage, Liang Yi Museum, the largest private museum in the city established by Chinese antique aficionado Peter Fung, offers a different perspective. Set on Hollywood Road which is loaded with antiques and all things vintage—such as typewriters, stamps, bric-à-brac from old Hong Kong—the two-storey museum presents antique Chinese wood furniture (some with materials from the Ming and Qing dynasties), Western vanities and Japanese objects collected by Fung's family.
The collection started in the 1980s, with many of the earlier pieces purchased right on Hollywood Road. It has grown to over 400 pieces three decades later. Its latest exhibition this spring Beneath the Surface: Chinese Inlay; Japanese Maki-e; and European Cloisonné Enamel primarily focuses on the ancient technique of Chinese mother-of-pearl and semi-precious stones inlay (baibaoqian).
See also: Neighbourhood Guide: Where To Eat, Drink And Shop In Sheung Wan
The Blue House Complex
Along Wan Chai's Stone Nullah Lane which is teeming with life, three buildings—in lemon yellow, light blue and bright orange—stand out from the nearby modern architecture. They are brick structures with plaster rendering and cantilevered balconies on the front elevations. The four-storey Blue House is the epitome of 1920s architecture, consisting of a wide rooftop, a ground floor which is usually a family shop or store, as well as the upper floors which are residences. Before becoming the museum complex it is today, Blue House used to be Wah To Hospital, which was possibly the first hospital in Wan Chai listed in the 1872 Rate Book to provide Chinese medical care for the neighbourhood.
The Neo-classical Yellow House was built in the 1920s, and Orange House the 1950s, which displays the typical appearance of a functional 1960s tenement house. While all three buildings have been recently repainted and revitalised, they offer us a glimpse of the shophouse buildings of Hong Kong in the past.
See also: Neighbourhood Guide: Where To Eat, Drink And Shop In Wan Chai
3/5 Best for foodies
Tao Heung Foods of Mankind Museum
Run by the Chinese restaurant group Tao Heung, this museum in Fo Tan is the first "foods of mankind" museum in the city. It explores the various wine and dine cultures from a range of locations and eras. The iconic Hong Kong culinary landscape, including dai pai dong (outdoor street eateries), bing sutt (cha chaan tengs' progenitor), and Chinese wedding banquets, forms a major part of the exhibition.
Apart from exhibits of cooking utensils, tableware and restaurant decorations of different eras, the museum also organises occasional workshops, some of which have previously been centred around chocolate, tea and spices, for an interactive experience. Be sure to book an appointment before you go to avoid disappointment.
Flagstaff House Museum of Tea Ware
Tea drinking is a huge part of the Chinese culture. Currently a branch of the Hong Kong Museum of art, this British force commander residence-turned-museum on Cotton Tree Road specialises in the collection, display and study of tea ware. It was revitalised as a museum in 1984, and houses as many as 600 pieces of tea ware, including many fine Yixing teapots, donated by K.S. Lo, a collector of ceramics and seals, benefactor and President of the Oriental Ceramic Society of Hong Kong from 1986.
Apart from the exhibits, the museum also organises tea appreciation workshops from time to time where you brush up your tea etiquette and knowledge. There is also a tea restaurant with traditional décor where you can savour all-vegetarian dim sum in the heart of Hong Kong Park's greenery.
See also: The Best Places For Tea In Hong Kong, 2020 Edition
4/5 Best for lifestyle connoisseurs
F11 Foto Museum and F22 Foto Space
Douglas So may be a corporate lawyer by day, but when he leaves his office, he turns into a photography and heritage enthusiast. This Chairman of the Antiquities Advisory Board founded F11 Foto Museum in 2014 in a three-storey building from the 1930s which has retained many of the Art Deco architectural features. With an aim to promote photography through his handpicked rare cameras, his museum is home to nearly 1,500 photo books, many of which are rare signed editions and maquettes.
Three years later, So established F22 Foto Space with a focus on photo-art, contemporary artists and creative design.
The boutique is a licensed leica dealer, and works with local and overseas photographers in curating exhibitions. Both F11 and F22 have showcased works by prominent figures in the photography industry, including Audrey Hepburn by Bob Willoughby last year when it was the 90th anniversary of Hepburn's birthday, as well as Ilse Bing – Paris and Beyond dedicated to the Queen of Leica, which runs until September this year.
See also: Tatler's Guide To Being Conversant: Douglas So On Heritage Sites
Sam the Record Man – The Record Museum
Piano rolls and gramophone records paved the way for the recording era from the 1890s when music became a commodity material. However, since the 19802, vinyl records have been gradually replaced by CDs. Still, vinyl records don't seem to lose much of their shine today, when they returned to the limelight during the revival period from 2007 – there's just something about the warmth and nostalgia in the "imperfect" sound quality of gramophone records.
And while major music retailer HMV closed all its branches in Hong Kong in 2018, vinyl connoisseur James Tang, who is behind the project of setting the world's first "music DNA archive" at HKAPA, opened the Record Museum, where there are some 20,000 gramophone records, cassettes and CDs, including about 700 master tapes. The museum features music by the Beatles, musicals, Queen and Cantonese artists. Apart from retailing, the museum has become a cosy space for aspiring musicians and bands, and for anyone hunting lost gems from a bygone era.
5/5 Best for science and nature lovers
The Jockey Club Museum of Climate Change
Global warming is a hotly discussed topic in schools and among politicians. This museum, set up in December 2013 at the Chinese University of Hong Kong, is the first of its kind, and intends to offer something more. The interactive, multimedia exhibition focuses on climate change. The Polar Gallery, in particular, showcases a valuable collection from local environmentalist and explorer Rebecca Lee, known for being the first woman to have visited the North Pole, South Pole, and Mount Everest.
The other sections of the museum—Remote Sensing and Environmental Monitoring, Research and Innovation at CUHK, as well as the Hong Kong Jockey Club Green Gallery—present the latest technology and research work which seek to make our planet a better place to live in.
Lions Nature Education Centre
Did you know that Hong Kong is a mecca for geologists and palaeontologists? The 16-hectare Lions Nature Education Centre merges the Geopark Visitor Centre, Rock Academy, Rock Classroom and Preparation Room for rock, mineral and fossil specimens. There are five exhibition halls showcasing prehistoric treasures, such as a 3.9-billion-year-old rock, the oldest in the world; a 3-billion-year-old one, the oldest in China; as well as some 300 fossil and rock specimens including dinosaur and sabre tooth skulls.
Tucked away in the heart of Sai Kung's Tsiu Hang Special Area, the centre's outdoor area, which includes the Birdwatching Spot, Dragonfly Pond, Wetland Paradise and many more zones, is the perfect spot for exploring Hong Kong's wildlife.
See also: Neighbourhood Guide: Where To Eat, Drink And Shop In Sai Kung