Christy Liang Talks Motherhood, Marriage and Social Entrepreneurship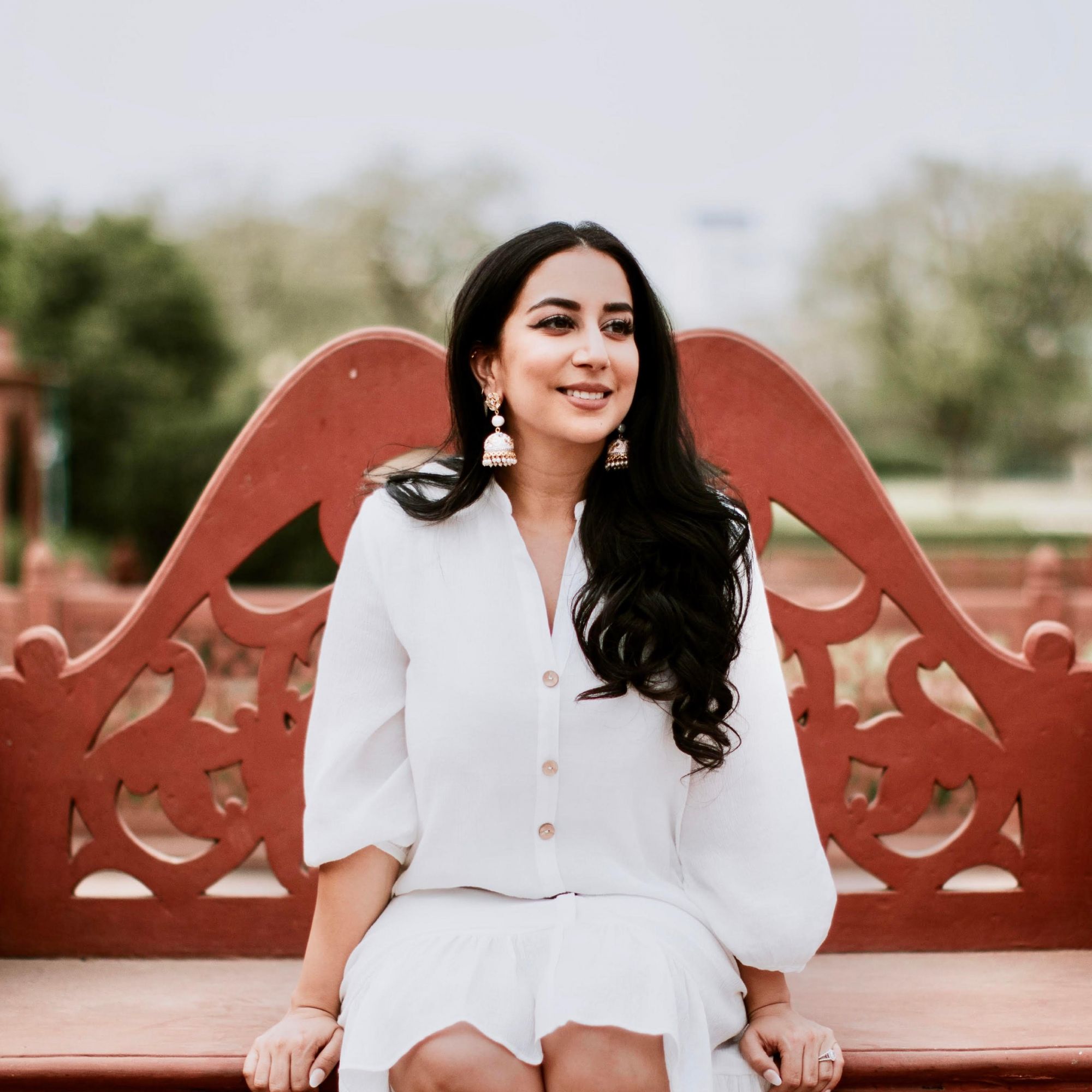 By Tara Sobti
December 31, 2020
Christy Liang of The Lace Atelier, is a real woman about town. But how well do you actually know this glamorous mother-of-two? She shares her love for jewellery and Jada Poon's work, and why Gemma Chan needs to play her in a movie
By the age of 34, Christy Liang already has an enviable list of achievements: from an undergraduate degree in bioengineering to a master's degree in education; two kids; a thriving ready-to-wear bridal boutique, The Lace Atelier, which funds education ventures around the world; and sneaky hidden talents like her ability to play the harp, the piano, and the guzheng with equal conviction. Dare we mention that she is also a former competitive swimmer for the state of California? She's breaking no Asian stereotypes over here, as she freely admits.
She lets Tatler in on motherhood, secret hobbies and the most ridiculous thing she's ever heard about herself.
See also: 10 Minutes With Pearl Shek, Founder of Apinara and Hong Kong's Newest Thai Restaurant, Lady Nara & Nara
What does Hong Kong mean to you?
I moved from Boston to Hong Kong in 2012. I love everything about this place: the sights, the smells, the efficiency, the people (don't be fooled by the brusque exterior) and the food. The food is incredible. I've tried a million versions of Hong Kong-style milk tea and love exploring little dai pai dong, hole in the wall restaurants with [my husband] Ben. But most of all Hong Kong represents home, as strange as that sounds, having been born and raised in the US. I met my husband here. I started a family here. Our closest friends who know us as a couple are here. I remember resenting going to Chinese school every Saturday morning and telling my mother that I'll never live outside America. Well, I eat my words. Moms are always intuitively right.
Describe your business ventures.
When Ben and I got married in 2014, weddings were extravagant and highly wasteful. That was still the era of massive backdrops and elaborate stages. The next day all the decorations ended up in landfill. I kept thinking it would be amazing if a portion of what I spent on that one day could be used to do good. When we went to South Africa on our honeymoon, we spent two days volunteering at the education charity Eagles Rising. That in turn led me to consider the concept of dedicating a part of your wedding day costs to fund education. It started as a seedling idea back then and now every robe that gets sold from [my ready to wear bridal store] The Lace Atelier funds education ventures that we support.
Where did you study and what was your first job?
I studied bioengineering at Harvard and Education at University of Pennsylvania. My first job was in finance at a quantitative hedge fund in Boston. I loved it. The introvert in me thrived on doing back testing and regression analysis all day. Then I moved to Hong Kong and went into sales and trading.
See also: 10 minutes with Lumen Kinoshita, Hong Kong's most vivacious financier
What does Ben do and how did you two meet?
Ben works for his family in real estate and investments, and we actually met through his parents at church. I had to convince all my girlfriends back home that it wasn't an arranged marriage. I'm very lucky that his parents are the most loving, kind and generous people and set such a good example of what marriage looks like for Ben and I.
How has your life changed after having your second child?
What is sleep? The first question anyone asks you when you announce you're pregnant is whether or not you've hired a confinement nanny. We never used a confinement nanny even though that's very common here. With my first child, we didn't hire one either. I wanted to do everything on my own: changing, feeding and night shifts. My husband and I are on baby duty in shifts. It's certainly harder with a second child to be this obsessively hands-on because you still need to entertain your first child but it's definitely doable.
What is a common misconception about you?
What surprised a lot of my friends (and even me) was what type of mother I would be. In my twenties I didn't want children. I was focused on my career. After I got married, I said, 'OK, well if I had to have them, I'll need a whole team of staff following me around to help me with one baby.' How wrong I was. I hear that motherhood opens a door in your brain that you never knew existed. I never expected to be this hands-on and was surprised by how much I enjoyed motherhood. Rather than a team of staff following me around I try to do everything for my daughter. It's absolutely masochistic, self-inflicted suffering masquerading as bonding but the memories are so worth it.
See also: 10 Minutes with Cecil Chao's Youngest Son, Roman Chao
What is the most ridiculous thing you've ever heard about yourself?
My husband has this erroneous belief that his wife is outdoorsy. I don't think I'm outdoorsy at all: I just do it for him. When I was pregnant, he wanted to go camping, paddle-boarding, kayaking and squid-fishing. We've been married for a little over six years now and he still insists that my love of the great outdoors is just hidden. Ben, if you're reading this, it's not hidden: it just doesn't exist. He plans all these crazy adventures that he believes will activate my love of nature. The worst was shark cage diving in South Africa on our honeymoon.
What was the first thing you bought when you realised you made it?
A diamond ring for my mother. When my parents got married, my mother supported my father financially through his PhD and they didn't waste money on a ring. They were immigrants and invested time into their marriage, buying a house and providing for extended family. I always saved up my bonuses so I could buy her all the diamonds she couldn't buy when she first got married.
What topic could you give a 20-minute presentation on without any preparation?
Comparative education. This is something I feel strongly about because there is no right answer. Education is a big deal in our family. My grandparents were both professors at Beijing University and Tsinghua University so growing up we always discussed how higher education in different cultures ties in with societal values and norms. As a graduate student at Harvard, I used to teach engineering and the core sciences to undergrads. Now that I'm in Hong Kong, I see again how education is shaped by societal structures and certain views of success. It's really fascinating what different countries look for in their students and how that value system in turn shapes admission standards.
See also: 10 Minutes With Actress, Beauty Mogul and Food Blogger Jessica Jann
What's the best concert you've ever been and why was it so good?
My father was really strict growing up. I wasn't allowed to go to concerts as a teen so I've never actually been to one. And the idea doesn't particularly appeal to me either. Philharmonic orchestras and chamber music were on my father's OK list, but I am actually more of an opera girl even though I still know very little. My first opera was La Bohème in New York at the Lincoln Center. I can't sing at all so I really appreciate talented singers. I didn't understand a word of La Bohème but I loved it.
What luxury is totally worth the price?
I'd say memories for me are the most important luxury. Whether it's your wedding, first family portrait, mother-daughter shoot or a maternity shoot, it's so important to capture memories—not just for yourself but for your children and your children's children. It's what they'll remember you by. These are moments of joy frozen in time. I love Jada Poon's work. She's a genius at capturing emotions and her portraits are exquisite. She's been there to photograph all our family milestones.
What are you hilariously bad at?
Driving. Directions. Change. Going with the flow. Surprises. Not making an itinerary on vacation.
See also: Photographer Jada Poon Opens New Exhibition "Not A Superwoman" at Bespoke Salon
What product or service do you love so much that you would happily be their spokesperson?
On a day-to-day basis, I go make-up free, so it's important to invest in my complexion. Clé de Peau Beauté for all-year-round and La Mer for dry winter months are my go-to products. Recently I've been really into Tatcha's rice polish and Rare Skin Fuel's pink mud mask. For jewels, vintage Van Cleef and Arpels and Tiffany's Schlumberger collection. For baby gear I go to Little Bae. I love their baby products—from bottles to toys to brushes.
What is your favourite childhood memory?
Definitely cooking with my mother before we had guests over for dinner. She always had the best dinner parties. She would cook all day and it made her so happy.
Your love for jewellery and home design is clear, but are there other hobbies we should know about?
I have a huge weakness for jewellery, it's true. Ben thinks I'm somewhere between a raccoon and a magpie. My daughter has picked up on my affinity too. Little girls just love anything sparkly. Interiors are such a beautiful form of self-expression. You shape your living space and it shapes you. I'm always moving furniture around and buying different pieces of art to put up on walls during different seasons. Ben laments that we have enough throw pillows and different linens for fall, winter, spring and summer. In terms of other hobbies, I was a competitive swimmer in high school and swam for California state in California Interscholastic Federation, and got into Georgetown for swimming, but turned it down. I was too burnt out by college. I still can't look at a pool without a bit of PTSD [post-traumatic stress disorder]. I love calligraphy and play three instruments: the harp, the piano and the guzheng. I'm really breaking no Asian stereotypes here.
See also: Hong Kong Homes: Inside Christy Liang's Hamptons-Style Home
If a movie was made of your life, which actress would you want to play you and why?
Gemma Chan. I think she's absolutely brilliant. I first saw her on [TV show] Humans before Crazy Rich Asians and I thought she was such a good actress. Then you find out she's Oxford-educated and the girl-crush ensues.
What hard time in your life left you a better person after it was finished?
One, my first two years of marriage. You fight and that's perfectly healthy. You don't have two people in a marriage; you've got six. Two sets of parents and their values squeezed into two adults living under one roof. After years one and two, you become so much stronger as a couple. Every year gets better and it's amazing. Our kids need to see us disagree, but they should also see us work things through and make up. And two, Completing my masters at University of Pennsylvania the year after I gave birth while working full time. I was flying to UPenn from Hong Kong (that's 20 hours door-to-door) with my milk pump and all my papers once a month. I remember I'd have my computer at my pumping station. I did this for a little over a year and told myself 'never again'. I'm so glad I did it while my firstborn was young as I don't think I'd be able to leave her now.