Where Chefs Are Excited to Eat In Hong Kong: May 2021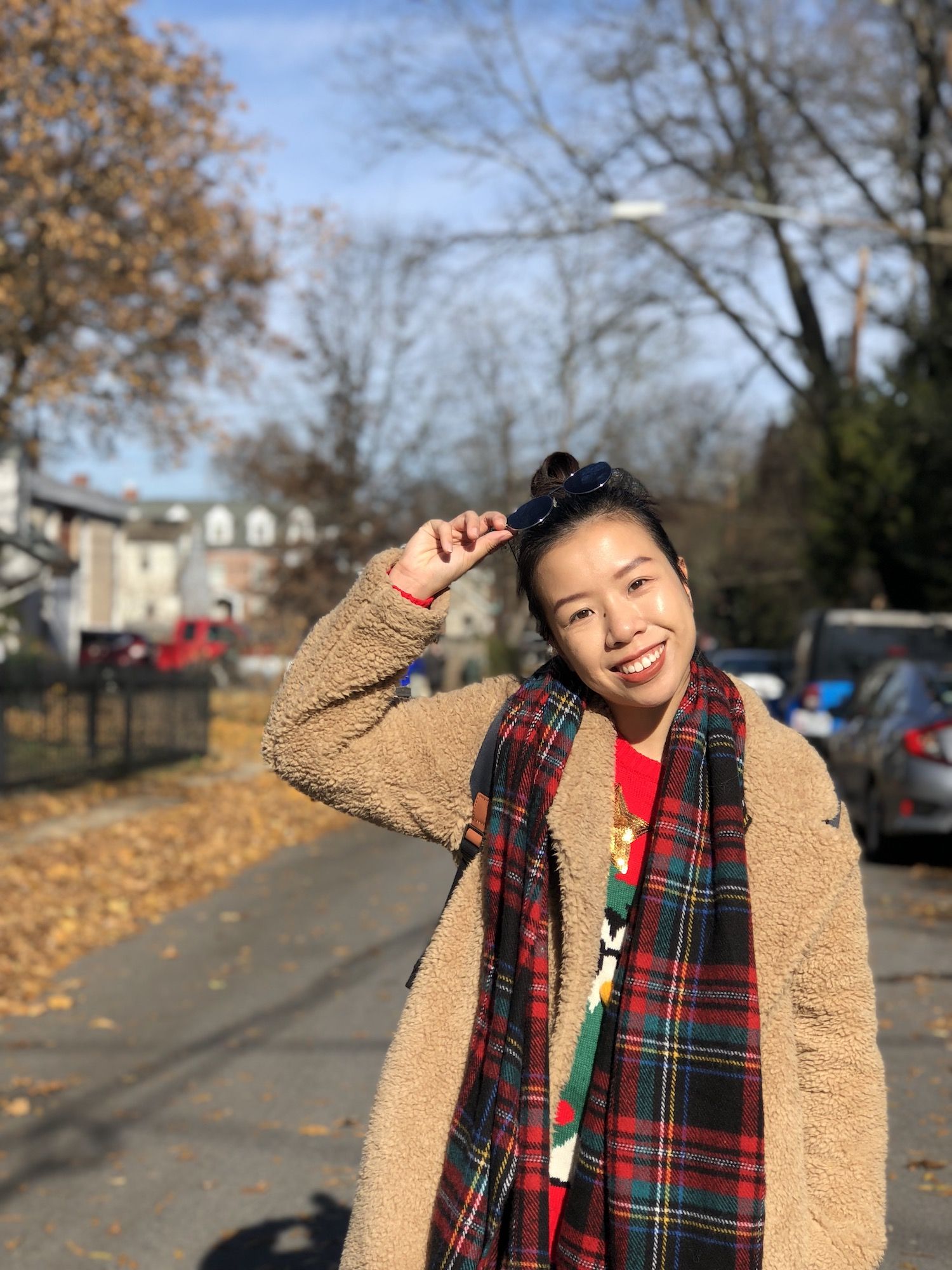 By Doris Lam
May 03, 2021
Chefs Peggy Chan, Brian Woo, Gavin Chin and Zahir Mohamed share where they're excited to eat this May
Peggy Chan, Founder of Grassroots Initiatives
Chaat
I have yet to make my way to Chaat mainly because I'll have to prepare my body for it due to my dairy and allium intolerances. The menu sounds delicious and colourful, and the restaurant looks like a scene snipped out of The Darjeeling Limited (directed by Wes Anderson—one of my fave directors of all time). So much thought has already been placed into Chaat's creation. Hopefully, by the time I can make a visit, more inspired plant-based options will be available!
Chaat, 5/F, Rosewood Hong Kong, 18 Salisbury Road, Tsim Sha Tsui, Hong Kong, +852 5239 9220; chaat.hk
See also: Curry Fishballs Are One of Hong Kong's Greatest Food Inventions, According To Peggy Chan
Andō
Having experienced Agus' culinary ingenuity at Haku previously, I know that he's a man of no shortcuts. I was blown away by the attention to detail and the extra mile he took to create an all-vegan menu that took into consideration the layers of skills, creativity and ability to source outside of the usual vegetable list. I can't wait to visit Ando and be mind blown again soon!
Andō, 1/F, Somptueux Central, 52 Wellington Street, Central, Hong Kong, +852 9161 8697; andohk.com
Terrible Baby
Located in Jordan's Eaton Hotel, Terrible Baby has been a spot we've been venturing to almost weekly since the pandemic started. With a fun menu, lots of plant-based snack options, spacious terrace and genuine service, it's a hidden gem where all the cool kids on the dark side hang out. Eaton's cultural and workshop programming led by my friend Chantal Wong also spotlights our local youth and minorities and veritably, makes art inclusive for all.
Terrible Baby, 4/F, Eaton Hong Kong, 380 Nathan Road, Jordan, Hong Kong, +852 2710 1866; terriblebaby.com
Brian Woo, Founder of Cô Thành and Return of Lemak
Jean May
Jean May is a comfortable and casual French bistro from chef Tiffany Lo and her team—though there is nothing casual in regards to the execution of the food here. It's obvious they take things seriously. With a small and focused menu, everything is prepared with precision and has been consistent time and time again. Order their pomme frites and you'll understand. There are no cut corners here.
Jean May, Shop A, G/F, 14 Gresson Street, Wan Chai, Hong Kong, +852 3590 6033
See also: Meet Jean May, The Newest Independent French Bistro In Wan Chai
Grain of Salt
Healthy and delicious, what more could you ask for? Owner and registered dietitian Tiffany Shek (MSc. R.D.) made sure that the nutrients of each dish at Grain of Salt are thoroughly thought out, chosen with care and most of all, based on science.
This new eatery and dietitians clinic instantly became a favourite that I frequent almost daily, whether for breakfast, lunch, early dinner or for a healthy snack during the day. It's nice to know that my health and my tastebuds are going to be taken care of here. Other than their food options, make sure you try their superfood and nutrient-packed smoothies. They also have great coffee.
Grain of Salt, G/F, 47 Gough Street, Central, Hong Kong, +852 2968 1083; grainofsalt.co
See also: Grain Of Salt, Hong Kong's First Dietician-Operated Cafe and Wellness Concept Opens in Central
Yu Chuan Club
A small Sichuan (what seems to be a family-run) restaurant, Yu Chuan Club is hidden upstairs in a residential building in Wan Chai. As such, it has its own charm but the focus here is on the food. For a set price per person, the entire table can order a number of cold and hot dishes. The value here is great but the flavours are even better. Make sure you order the Sichuan cold noodles, they are incredible.
Yu Chuan Club, Shop B, 1/F, Hundred City Centre, 7-17 Amoy Street, Wan Chai, Hong Kong, +852 2838 5233
Hing Kee Restaurant
Three words: "鸭腿河" (duck leg rice noodles). Nuff said.
Hing Kee Restaurant, 1/F Po Wah Comm Building, 180 Nathan Road, Tsim Sha Tsui, Hong Kong, +852 2722 0022
Gavin Chin, Head Chef at Brut
Korean Garden Restaurant
Sundays are my days off where I can gym hard with a reward to look forward to—A guilt-free protein-induced food coma at Korean Garden Restaurant in Sheung Wan. Opened in the late '70s, some of the staff have been here over thirty years. This spot reminds me a lot of my mum's restaurant.
The old classic furniture with flower embroidered seats and plastic green plants really takes you back to the family-style Chinese restaurants back in the '80s. The service is great and friendly. I usually order three plates of their marinated meat and with a solid portion of Ox tongue, but the kimchi is next level addictive and I have never had a crunchier haemul-pajeon (Korean seafood pancake).
Korean Garden Restaurant, 2/F, 247 Des Voeux Road Central, Sheung Wan, Hong Kong, +852 2542 2339
Samsen Sheung Wan
Serving two to three hundred customers a day, chef Adam Cliff of Samsen Sheung Wan is a genius when it comes to quick, tasty, well-executed and consistent food. Even though Samsen is known for Thai street food, they serve one of the best roti in Hong Kong. It's fluffy, crispy and chewy all in one bite. Dunk it in the aromatic curry of chicken and potatoes and you'll be transported to downtown Kuala Lumpur, devouring street food goodness.
I'm also a big fan of his chopped duck and thai herb salad, spicy salty and sour all wrapped in fresh iceberg lettuce. I'm also super jealous of his kitchen.
Samsen Sheung Wan, G/F, 23 Jervois Street, Sheung Wan, Hong Kong, +852 2234 0080; samsen-hk.com
Baked
There are not many restaurants my girlfriend enjoys, she is the kind of person that will complain how full she is after one or two bites, but Baked—that's a different story. When she arrives, it's like Jekyll and Hyde! She loves their generous portions and devours the steak sandwich.
I, on the other hand, love me some well-cooked livers and Baked's Gravy train takes you on a trip. I ask him to tone down the spice for me though but that mound of coriander is a saviour with the crunchy sourdough to soak up the left of gravy. Together with their Vietnamese coffee Baked-style, you have yourself a brunch worth bragging about.
Baked, Shop D, G/F, 14 Elgin Street, Central, Hong Kong, +852 2885 2121; bakedhongkong.com
Vea
In the span of two months, I've visited Amber, Ecriture, Bo Innovation and Roganic—my next Michelin bucket list is Vea. I've never been, so I'm saving up for a special occasion. Just by the dishes alone, I see a lot of technique and innovation in chef Vicky Cheng's cooking. He brings a lot of finesse to fusion cooking. My style of fusion is big, loud and finger-licking focused but his style is much more refined and elegant, which is why I'm keen to eat there and learn more about his flavour profiles.
Vea, 29-30/F, The Wellington, 198 Wellington Street, Central, Hong Kong, +852 27118639; vea.hk
Zahir Mohamed, Founder of Baked Restaurant Group
L'Envol
One of my absolute favourite restaurants is L'Envol. I think Olivier is an amazing chef with great finesse and respect for his craft. Hats off to him and his team. The wine list is also pretty incredible!
L'Envol, 3/F, The St. Regis Hong Kong,1 Harbour Drive, Wan Chai, Hong Kong, +852 2138 6818; marriottbonvoyasia.com
Samsen
Adam is one of my friends and I love his food. My favourites are the wagyu beef fried rice, beef boat noodles, crab pancake and most definitely the mango sticky rice. My favourite!
Samsen Wan Chai, G/F, 68 Stone Nullah Lane, Wan Chai, Hong Kong, +852 2234 0001; Samsen Sheung Wan, G/F, 23 Jervois Street, Sheung Wan, Hong Kong, +852 2234 0080; samsen-hk.com