Hong Kong Food And Wine Deliveries That Promise Restaurant-Grade Gourmet Food At Home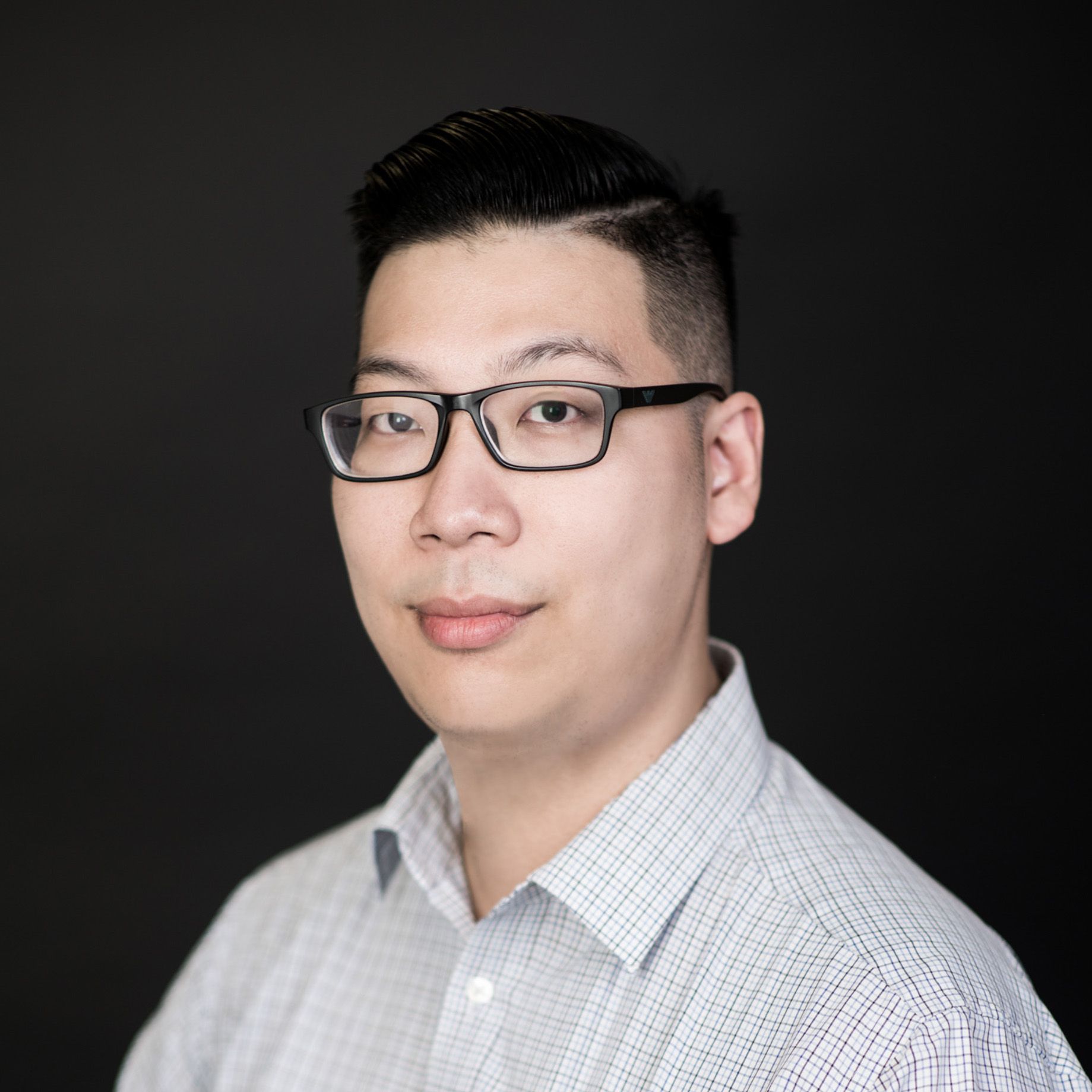 By Wilson Fok
March 20, 2020
From worldly cuisines at home to lunches at the office, these establishments have you covered
In the age of Coronavirus, we are all used to different ways of practising social distancing. including working from home while keeping a high standard of personal hygiene. While many of us may resort to home cooking, some of Hong Kong's celebrated dining establishments are taking things a step further by offering delivery services that guarantee restaurant-level food to be enjoyed anywhere.
Cornerstone
Chef Shane Osborn, star of Netflix's The Final Table, has is worked with local food supplier Waves Pacific to develop a range of DIY home cooking ingredient packages featuring inspired by dishes from Central's Cornerstone, a part of the supplier's new online platform WP At Home, customises packages feature the key ingredients you'll need to prepare the restaurant's signature breakfast, lunch, and dinner dishes, from a steak sandwich to seared salmon with piperade. The Shane Osborn Cornerstone package includes Ora King salmon fillet, Rangers Valley wagyu bavette, butterflied jumbo quails, Japanese Taiyouran eggs and two cans of Peroni beers. The WP At Home website also includes recipes as guidelines for guests to follow on recreating the restaurant's signature dishes at home. The Cornerstone package at Waves Pacific is priced at HK$500 per set and complimentary delivery is included for orders at or above HK$1,000 or more. For more information please check out the Waves Pacific official website here.
Miss Lee
This vegetarian restaurant from ZS Hospitality is launching a selection of healthy takeaway dinner set menus, available on various delivery platforms such as Deliveroo, UberEats, and Foodpanda. The new healthy menu includes the restaurant's signature crispy vegetable fritter wrap; Thai lettuce steamed buns; celtuce and carrot salad; and avocado and pearl barley salad. A la carte options are also available, including popular dishes such as cold noodles with shredded mushrooms; spinach wontons; and brown rice and glutinous rice wrapped in lotus leaf. Lunch sets and the restaurant's house-blend fruit beverages are also available for delivery orders.
Lai Sun Dining
Lai Sun Dining is working with Foodpanda in launching takeaway meals and deliveries across 11 of the group's restaurants. Some of the group's menu highlights include Zest by Konishi's signature lunch bento boxes including grilled miso black cod, or curry rice with Japanese pork loin cutlet. Central's Ciak offers fresh buffalo burrata with organic tomatoes, basil, and balsamic dressing; together with homemade Margherita pizza and various pastas. The celebrated steaks and chops from Beefbar are also available toon order. Other participating restaurants include Chiu Tang, Old Bazaar, Canton Bistro, and Prohibition Grill. For more information please see here.
Bayfare Social
Rosewood Hong Kong's popular restaurant Bayfare Social is launching a takeaway and delivery service, available on Deliveroo. Guests can now order business meeting packages featuring a charcuterie board, breads, and a wide selection of salads, sandwiches, desserts, and beverages. Lunch sets featuring dishes selected from the a la carte menu are also available. Many of the restaurant's signature dishes are on offer for delivery, including kale salad with Brussels sprouts, charred broccolini, avocado and ricotta; burrata with baby beetroot, heirloom tomatoes and pesto; corned beef sandwich with sauerkraut and Emmental cheese; together with hot courses such as macaroni and cheese with parmesan and smoked bacon; Chinese dan dan noodles; and a variety of baked goods and beverages on offer. Orders above HK$1,000 (Kowloon) and HK$1,500 (Hong Kong island) will be supplemented with complimentary delivery. Otherwise, delivery is charged at an additional HK$100 for Kowloon, HK$150 for Hong Kong island, and HK$200 for New Territories. Orders can be placed daily from 11:30am to 10:00 pm here. Legacy House, Rosewood's Chinese restaurant will also be launching delivery at the end of April 2020.
Okra Hong Kong
Max Levy's Okra Hong Kong is launching a full-menu delivery featuring the entire a la carte range of dishes. Popular dishes such as yazu yellowtail and yuba with garlic and ponzu vinegar; crispy brussels sprouts with X.O. sauce fried with Xinjiang raisins and homemade XO sauce; and the refreshing tofu karaage giant sando are all available for pickup and delivery. The full menu is available online and orders can be placed through phone or whatsapp at +852 2806 1038.
LIttle Bao Diner
Little Bao's celebrated baos and rice bowls are now available on Deliveroo. May Chow's proud creations such as pork belly bao; LB fried chicken; truffle fries, and the popular yuzu chilli fried chicken donburi are now available as a la carte selections as well as lunch set menus. The popular eatery's creations will be delivered by Deliveroo. Orders can be placed here.
Ser Wong Fun
Traditional Cantonese concepts are popular in delivery to the home as well. Central's Ser Wong Fun are joining other establishments in the area, bringing Cantonese nourishing double-boiled soups and its celebrated stir-fries and noodles and rice dishes to your home. Most of the restaurant's a la carte dishes are available for delivery, including perennial favourites such as glutinous rice with Chinese cured meats and crispy lemon with lemon sauce. Online reservations can be made here.
Yardbird
Contemporary yakitori restaurant Yardbird is also offering delivery on their popular dishes. Guests can order through Deliveroo to sample some of the best dishes from the Sheung Wan restaurant. Highlights such as the iconic sweet corn tempura; brussels sprouts with black garlic and crispy garlic; and the KFC, aka Korean fried cauliflower; together with the crowd-pleasing chicken and egg rice and katsu sando are also available for delivery. Apart from a la carte nibbles, set menus are also available ranging from four to 16 skewers per set. Delivery options are available on Deliveroo here.
Stereo By Mono
Ricardo Chaneton's Mono is launching a new service named Stereo by Mono. A brand-new delivery service under Jia Everywhere aiming to cater to groups of three or four, showcasing Chaneton's extensive training in French cuisines in his South American roots. Stereo by Mono features five sharing-style menus available for delivery, such as three French cuisine menus with dishes such as asparagus salad with citrus and mascarpone dressing, the restaurant's signature quinoa sourdough with Arberquina olive oil, and veal blanquette. Alternatively, two Latin America-inspired menus are available. Guests can indulge in arepa cornbread stuffed with carabinero confit; South American-style whole roasted chicken, house-made mole sauce, among many. The French menus are priced ranging from HK$1,280 to HK$1,680 per set, while Latin American menu are priced between HK$1,280 and HK$1,680 per set. Online reservations should be placed 24 hours prior to delivery.
Relish Kitchen
Local catering company Relish Kitchen launched 'At Home Picnic' , a brand new concept that delivers restaurant-grade meals to your home. Guests can anticipate a three-course meal for up to six persons. A selection of dishes are available for mains such as NZ grilled beef tenderloin platter with radish and chimichurri sauce, and jasmine tea house-smoked Atlantic salmon cured in whisky. The three-course dinner also includes a salad or side dish as well as dessert to finish. 24-hour advanced reservations are available online, and menu begins at HK$450 per person plus delivery cost. For more information please check here.
Jia Group
Newly launched and featuring a line of fine restaurant concepts, the JIA Everywhere service takes the esteemed restaurant group's menu offerings to your doorstep. The service is divided into two parts – gourmet meal box delivery and bespoke catering. Meal box menus are available in seven Jia Group restaurants including Mak Mak, Meen and Rice, Chachawan, and 208 Duecento Otto, with a minimum of ten boxes per order. Alternatively, guests can select from restaurants' sharing set menus or a la carte dishes to be delivered, where orders need to be placed 48 hours in advance with payment. Jia Group also offers a 'chefs at home' option where guests can experience the true restaurant experience at home from establishments such as Duddell's and Mono. For more information please visit Jia Catering website here.
Le Comptoir
The restaurant group just launched a brand new executive lunch delivery service for some of its concept restaurants. For a minimum of 10 guests, delivery of lunch orders can be arranged with a choice of dishes from Silencio, Poem, Djapa, and Piqniq. Not only are the dishes prepared and delivered, the restaurant group will also set up the dining table with its own collection of exclusive plate-ware, and will clear up when the meal ends. Orders should be made 24 hours in advance here.
Royal Garden Hong Kong
Tsim Sha Tsui's Royal Garden Hong Kong is offering a wide selection of special takeaway and delivery menus from its Dong Lai Shun, Sabatini, Le Soleil, and Royal Garden Chinese Restaurant. Guests can choose from the restaurant's signature and seasonal dishes, available for self pick-up or with a complimentary delivery service covering Tsim Sha Tsui, Yau Ma Tei, and Mongkok areas. For more information please contact the restaurants directly.
Hot 'N' Meen
Central's Chilli Fagara has launched a new delivery-only arm named Hot 'N' Meen. The Sichuan restaurant is building the service around its popular knife-cut noodles. Noodle varieties on offer include noodles with pork and vegetable dumplings in a house-made Sichuan chilli sauce; mouth-watering chicken noodles in chilli sauce and dan dan noodles, among a handful more to pair with appetisers to form daily set meals that are available for delivery every day from 12:00 pm to 10:30 pm. Noodle deliveries are available in the Sai Ying Pun to Admiralty areas, including the Mid-levels. Hot 'N' Meen is available exclusively on Deliveroo.
Bedu & Jalan
Meraki Hospitality's Bedu and Jalan are also on the Deliveroo platform, where chef Corey Riches' colourful fare from the two Soho restaurants are available for food delivery. Guests can order everything from contemporary Middle-Eastern smoky hummus with homemade flat bread (Bedu) and laksa fried chicken and beef rendang samosas (Jalan) from the respective restaurants and enjoy them at home or in the office.
Black Sheep Restaurants
One of the most user-friendly restaurant-based food delivery service in Hong Kong, Black Sheep Restaurants' Go is expanding its scope to include more of the group's restaurants for food delivery, from individual meals to corporate dining options. For the month of April, Le Garcon Saigon's refreshing Vietnamese flavours will be available on the restaurant group's delivery app. Guests can place orders and enjoy their favourite dishes at home. Stay tuned for monthly updates and new promotions on offer from the restaurant group here.