How UCCA Center For Contemporary Art's Expansion Project Is Bringing New Life To Shanghai's Art Scene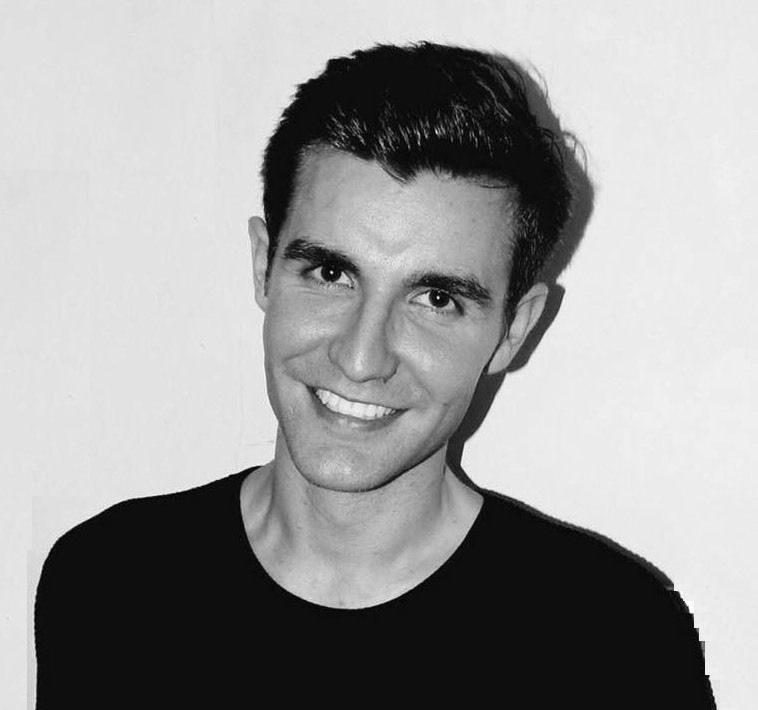 By Oliver Giles
January 04, 2021
For years the UCCA Center for Contemporary Art has been at the forefront of the art scene in Beijing—now it's expanding beyond the capital
The Covid-19 pandemic hit museums like a tsunami. Institutions around the world were forced to close their doors for months on end, leading to huge losses in revenue, drastic cost-cutting measures and desperate calls for funding. But while galleries in the US and Europe floundered, one prominent museum in China was not only staying afloat—it was planning a major expansion.
"We are hoping to open our space in Shanghai at the end of the first quarter of 2021," says Philip Tinari, director and CEO of UCCA Center for Contemporary Art. "It is a very exciting moment for us."
UCCA was founded in 2007 in a 110,000 sq ft former factory in Beijing's 798 Art District, where it has hosted nearly 150 exhibitions and draws more than a million visitors a year. In late 2018, Tinari opened the museum's first outpost, UCCA Dune, an underground, cavelike gallery buried beneath the beach of the popular resort town of Aranya on China's Bohai Sea coast. Now, Tinari is opening a third space: UCCA Edge, a 50,000 sq ft space in Shanghai's up-and-coming Jing'an neighbourhood. "For the first ten years we were very focused on Beijing, but we felt it was time for the institution to build a more national profile for itself," says Tinari.
See also: Inside Designer And Artist Alan Chan's Eclectic Private Museum
For Tinari, the opening in Shanghai is a moment of great opportunity and huge responsibility: he and his team will oversee all three spaces. "It is one curatorial department working on all of these locations. This is not a franchise model," says Tinari, 41, who is American and moved to China in 2001. Some exhibitions will move between Beijing and Shanghai, but others will be devised for a specific venue. "Each space has its own character, but all of them share the same mission. Everything we do comes out of the idea that art can impact people's lives, that art is an important way of making global connections and that art is an important way of understanding China's place in the world."
UCCA Edge will occupy three floors of a new 18-storey office tower being built by Hong Kong-based developer K Wah—a very different environment from UCCA's sprawling, industrial headquarters and the subterranean Dune. "Both 798 and Dune are destinations," says Tinari. "People come to 798 in the mindset to see art and go to Aranya looking for a vacation, but in Shanghai we're right in the middle of the city, just an escalator ride away from the public." The building sits atop the intersection of two subway lines, is walking distance from the People's Square and a stone's throw from the Bulgari Hotel and Joy City, one of the busiest malls in Shanghai.
See also: How Tycoon He Jianfeng Is Re-energising China's Art Scene With The New He Art Museum
New York-based architecture studio SO-IL has been tasked with transforming what would have been space for shops and restaurants into world-class galleries. "It is not a small task," admits Tinari. "The building was already under construction as a commercial tower when we started designing the museum space. There are trade-offs—the ceilings on one floor aren't as high as we would like—but it was still a great a possibility for us."
SO-IL's co-founders and lead architects, Jing Liu and Florian Idenburg, are using texture to define different rooms in UCCA Edge: rough, stucco-like finishes dominate public areas like the lobby, while the galleries will feel more polished. An architectural highlight is a wraparound terrace with impressive city views that Tinari will use to exhibit large sculptures outdoors, something he has never had space for in Beijing. SO-IL has also carved out space for a museum shop and a bistro, which will be operated by Da Vittorio, an Italian restaurant in Shanghai that was recently awarded its second Michelin star. The restaurant will be called New Wave in honour of the first exhibition UCCA ever hosted, '85 New Wave: The Birth of Chinese Contemporary Art.
The inaugural exhibition at UCCA Edge will also be a nod to that show. "'85 New Wave was a group show that was really the first time you had an attempt by a non-governmental Chinese institution to make sense of the Chinese art scene in the Eighties," says Tinari. "The opening exhibition at UCCA Edge is inspired by another moment—this time the year 2000, when the Chinese art world became international. Shanghai was the epicentre of that."
See also: The Biggest Art Trends Of 2020: Virtual Exhibitions, Online Art Auctions & More
In 2000, the Chinese government invited western artists to take part in the Shanghai Biennale for the first time. South African painter Marlene Dumas, British-Indian sculptor Anish Kapoor and Swiss video and installation artist Piplotti Rist were just a few of the international stars whose work was shown in the state-run Shanghai Art Museum, marking a major shift in cultural policy. There was also a series of daring off-site events, including a screening of Matthew Barney's experimental Hungarian opera, Cremaster 5, part of his nine-hour-long, sexually explicit Cremaster Cycle film series.
Chinese art also enjoyed a boom at the turn of the millennium. "In the Nineties there was an underground scene, especially in Shanghai, then in 2000 art suddenly came out of the basement—there were public exhibitions, galleries were opening," says Tinari. "If we can do this exhibition right, it'll be a love letter to millennial Shanghai."
After that show ends, UCCA Edge will open a solo show of new paintings by Liu Xiaodong in the summer. In 2010, Liu had a show at UCCA in Beijing, Hometown Boy, for which he returned to the city of Jincheng in northeastern China where he grew up and painted his childhood friends in their middle age. "It was a beautiful reflection on social mobility and migration and how many people in China have built new lives for themselves in the midst of this economic transformation," says Tinari.
See also: What Chinese Artist Liu Xiaodong's Paintings Reveal About Migration And Community
I really think more and more of UCCA as a national institution
Liu is delighted to have the first solo exhibition in UCCA Edge. "It's a great honour," he says. "The service UCCA provides is first-class. I'm not only talking about what they do for artists, but also for society and the whole contemporary Chinese art scene. For this show I will paint my mother, my brother and a migrant worker who often works with my brother, as well as a few friends of mine: [author] Ah Cheng and [film directors] Wang Xiaoshuai and Zhang Yuan. I will also paint my wife, Yu Hong, and do a self-portrait."
Chang, Wang and Zhang are all celebrated in their fields, as is Liu, but they knew each other before they became famous. "I met them in university, and we have been friends ever since," Liu says. He is particularly excited to paint his wife, who is an acclaimed artist in her own right. "We met in high school when she was 14 years old and I was 17 years old. When we were in college, we fell in love. All aspects of my life are inseparable from her."
A major Andy Warhol exhibition will end the year. First the show will run at UCCA in Beijing from July 3 to October 10, then it will move to the Shanghai space in November, where it will stay until roughly Chinese New Year 2022. With more than 200 works being lent by the Andy Warhol Museum in Pittsburgh, it will be the largest Warhol show ever held in China. Art critics are already anticipating that the show will break UCCA's attendance record, which was set in 2019 when more than 350,000 people visited the institution's Picasso show in Beijing.
See also: Christo and Jeanne-Claude's Private Collection To be Offered at Auction in February 2021
There are naysayers who question whether Shanghai needs another art museum: the city has famously gone through a gallery-building boom since the turn of the millennium, with dozens of billionaire-backed, privately funded museums springing up on the West Bund. "The number of new 'museums' and cultural institutions is overwhelming and begs the questions, who are these spaces being created for? Has the art-going public increased in pace with the number of venues?" says Mathieu Borysevicz, an art critic and founder of the gallery Bank and cultural consultancy Mabsociety. "UCCA's advantage in this landscape is that it is a brand that has been cultivated in Beijing for over a decade and carries with it a strong track record. We hope that it will bring the same calibre of exhibitions, educational programmes and vibrancy to the Shanghai scene.
Tinari is also keen to emphasise that he and his team hope to learn from Shanghai as well as contribute to it. "The culture of exhibition-going in Shanghai is by far the most sophisticated in China, it's a point of pride for the city. As a cultural experience, going to galleries is completely normalised and is very much part of the urban culture, especially among younger people," he says. "By all accounts people in Shanghai are quite picky in what they're looking for from a gallery experience, so I'm sure there is a lot we can learn from being there."
Whatever lessons Tinari and his team learn in Shanghai will, he hopes, help them expand UCCA even further. "I really think more and more of UCCA as a national institution, with spaces in a number of the most important cities and a few more architecturally driven places like Dune, which are sites for cultural pilgrimages," says Tinari. "That's the vision."
See also: Perrotin's Answer to Auction Houses Is A New Gallery In Paris